Sharp NEC MultiSync C750Q and C860Q Large-Format Displays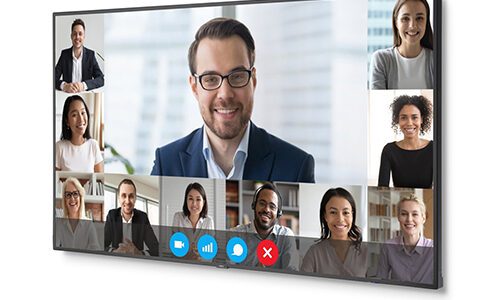 Sharp NEC have announced the introduction of its new MultiSync C750Q and C860Q Large-Format Displays.
According to the company, the new C Series displays were developed to provide clear, detailed images for unobtrusive digital messaging via the products' 3840 x 2160 (UHD) resolution and high dynamic range (HDR) picture capabilities.
Sharp NEC points out the new MultiSync C750Q and C860Q Large-Format Displays utilize contemporary mechanical designs, along with modern aesthetics that include full-metal chassis with advanced heat management capabilities to help ensure the products blend into a choice of environments and run reliably.
The new MultiSync C750Q and C860Q offer a choice between 75- and 86-inch screens, and Sharp NEC notes the products are capable of 24/7 operation to support a range of commercial applications.
Some of the other features built into the displays include an ambient light sensor that provides auto dimming of the displays' LED backlights, and anti-glare screens to help make the products' readable in a variety of lighting environments.
Sharp NEC adds the MultiSync C750Q and C860Q displays offer expandability through the inclusion of Open Pluggable Specification (OPS) slots, and control options via LAN or RS-232.
More news from CE Pro: Senate Passes Secure Equipment Act to Protect US Telecomm Industry
Product Info:
Product Name:
C750Q and C860Q Large-Format Displays