Spotlight
Lighting
Top Story
Coastal Source Scales Up High-End Outdoor Audio, Lighting Lines
Coastal Source debuts high-performance $7,500 12.0 Line Source bollard speakers, light-changing Ellipse bollard lights and elegant Hinge lighting, among others, at CEDIA...
Lighting News & Resources
Download CE Pro's FREE Research: Lighting Control Special Report
Presented By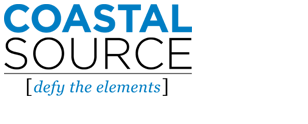 Top Story
Home Theater
AudioQuest's new NRG-Y3 and NRG-Z3 AC power cables add to its Y and Z Series to give integrators more options to optimize their high-performance A/V systems so noise is filtered out and they deliver lowest distortion, highest resolution possible.
Featured Download
2018 CE Pro Wage & Salary Study: How Do Your Wages & Benefits Compare?
2018 CE Pro Wage & Salary Study reveals average annual wages and benefits by region and size of company for installation…
Featured Webcast
Julie Jacobson's Ultimate CEDIA Expo 2018 Preview
NOW AVAILABLE ON-DEMAND: CE Pro's most popular webinar of the year returns with Julie Jacobson and guests highlighting…
Product Showcase
Sponsored Listings
The Best of CE Pro
Home Theater
'Environments for Aging' highlights several trends in senior living that…
Control & Automation
Integrators can install the Honeywell Total Connect Video indoor and outdoor…
Speakers
Mark Fukuda, CEO of the newly merged home-technology distributors AVAD + WAVE…
Control & Automation
Crestron Residential Summit unveils several new products, including Pyng OS2…
Home Theater
Here are 16 devices that unobtrusively blend into modern homes to provide the…
Business
In an awesome Linkedin post, integrator Kyle Griffith of KG Theaters explains…
Comment Stream
---
Popular Stories