Spotlight
Lighting
Top Story
Coastal Source Scales Up High-End Outdoor Audio, Lighting Lines
Coastal Source debuts high-performance $7,500 12.0 Line Source bollard speakers, light-changing Ellipse bollard lights and elegant Hinge lighting, among others, at CEDIA...
Lighting News & Resources
Download CE Pro's FREE Research: Lighting Control Special Report
Presented By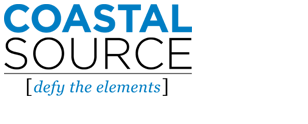 Top Story
Speakers
Mark Fukuda, CEO of the newly merged home-technology distributors AVAD + WAVE Electronics, discusses new corporate name, house brands, security channel, pro AV sector, and what used to keep him up at night.
Featured Download
2018 CE Pro Wage & Salary Study: How Do Your Wages & Benefits Compare?
2018 CE Pro Wage & Salary Study reveals average annual wages and benefits by region and size of company for installation…
Featured Webcast
Julie Jacobson's Ultimate CEDIA Expo 2018 Preview
NOW AVAILABLE ON-DEMAND: CE Pro's most popular webinar of the year returns with Julie Jacobson and guests highlighting…
Product Showcase
Sponsored Listings
The Best of CE Pro
Control & Automation
Crestron Residential Summit unveils several new products, including Pyng OS2…
Home Theater
Here are 16 devices that unobtrusively blend into modern homes to provide the…
Business
In an awesome Linkedin post, integrator Kyle Griffith of KG Theaters explains…
Security
Smart-home pros stymied by a home-automation challenge should check with the…
Business
CEDIA Expo 2018 Tech Talk: It took 1.5 years for this CE Pro 100 integrator to…
Audio/Video
EXCLUSIVE RESEARCH: Integrators report earning solid profit margin for…
Comment Stream
---
Popular Stories