Does the Wellness Market Need a Checkup?
One interesting aspect of the seemingly ubiquitous nature of wellness is that integrators still report their clients and trade partners are seemingly unaware of how technology can provide wellness solutions. According to the CE Pro study, awareness levels of the benefits of wellness tech have not substantially increased over the past year. Read how we can give awareness to wellness tech and what solutions may be the most relevant.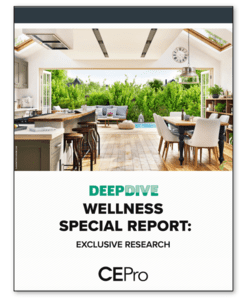 In August 2020, in the midst of the pandemic, integrators reported that they expected more than one-third of their projects over the next 12 months would have some sort of a wellness- related element in them. Expectations were high. As of July 2021, integrators have found that approximately only 8% of their projects require wellness. Learn more here about wellness and how integrators can use this technology.