When Jason Cole first launched Cole AV back in 2001, he could never have predicted that motorized shades would become the overwhelming focus of the company 21 years later. But that is exactly the scenario, as today Cole annually installs several thousand commercial and residential window treatments using J Geiger as his go-to brand.
The company's initiation into motorized shades all started innocently.
"A few years into the business I designed and installed a home theater for a client with all the bulky hardware and surround sound loudspeakers. When I handed him the remote control, he pointed it at the roller shade on his window and asked me, 'Why doesn't the remote control handle my roller shade?' I told him to call a window shade company. So he did… he called five different companies that install blinds and shades, and none of them could figure out how to make it work. After I connected his window shade, I realized immediately this is a business opportunity because the customer acquisition cost is low, and it was clear that companies that install blinds and shades do not understand technology."
Today, Cole AV installs thousands of motorized shades out of its offices in the Tribeca area of lower Manhattan and a location in Queens. Pre-COVID, about 90% of Cole AV's window treatment business was commercial, but since the pandemic the percentage of residential business has risen, now representing 30% of its projects.
Cole says master suites, dining rooms and kitchens are the primary residential applications, with the driving force from the customers' standpoint is simply how "cool" it is to have motorized shades.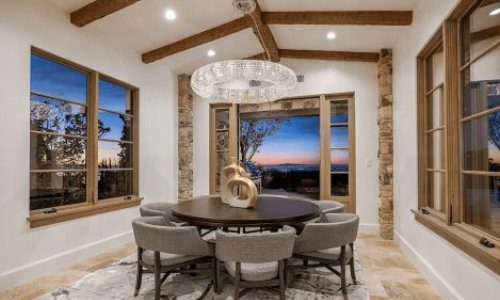 As a custom integrator, lighting is in demand. Effective communication, education and showcasing the value proposition of LED light fixtures in conjunction with integrative control systems are the keys to overcoming challenges and closing sales in this specialized market. Join us as we discuss the future of digital lighting and control with David Warfel from Light Can Help You and Patrick Laidlaw and Mark Moody from AiSPIRE.
Register Now! 
"I can talk about energy savings, privacy and even how motorized shades remove the potential choking hazard for kids on the draw string, but it really comes down to clients loving to hit the button and have the shade move up and down," he remarks.
On the commercial side, the projects can be quite large. "Last week we did a building with 109 shades, and this week we are on a job with 412 shades," comments Cole.
"The business opportunity I saw from that first project is still very much the niche where I fit today. I don't compete with companies that install cheap blinds. It's stayed my business model for the past 20 years. I have a team of 14 trucks. I would say 75% of my business are complicated installations that no one else wants to do," says Cole.
The company has become so focused on the lucrative shade business that Cole shuns designing, programming and installing integrated control solutions, instead opting to use single-purpose shade app controls.
"I see no reason for any of the control systems with touchscreens and fancy processors," he says. "I know I am 'sitting on an island', so to speak, and that other integrators are going to argue with me. I just find control solutions to be an additional expense. I'd rather have my customers pay me for my shade expertise."
J Geiger's Inception Shades Fill a Void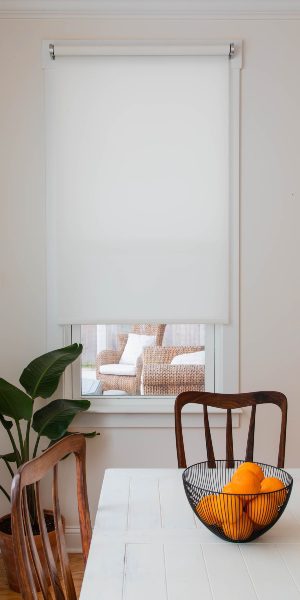 About 95% of Cole AV's shade installations are hardwired, with J Geiger's flagship R Series as the company's primary system of choice. J Geiger is noted for its exposed roller shade solutions with a minimalist, fascia-free design.
Cole recalls, "I was doing a large commercial project in a glass building in New York trying to come up with a solution to hide the shade and the designer asked me, 'Why bother to hide it? I don't want an ugly shade box slammed up against the glass. Let's expose it with pretty brackets and nice fabric.' That concept changed everything for me. I do a lot of condos in Manhattan, so installing exposed roller shades is a perfect fit for my business. I don't have to worry about soffits being built in by the architect in new construction and it's ideal for retrofit jobs. It's worked out really well."
The latest innovation from J Geiger that has spurred Cole AV's business even more is the new Inception collection. Inception Shades are available in both hardwired and lithium-ion rechargeable battery versions that integrate agnostically with various control systems and voice hubs.
"It's rather brilliant," he says. "The Inception shade comes completely assembled in a box with a metal plate, pretty brackets and a remote control already paired with the shade. Three screws and it's up… boom! They can be mounted on the wall, window casing, or ceiling, so that gives you flexibility in your measurements because there is some play in the width. It's less time than a traditional installation and there is considerably less labor because you don't have to pull any wire."
Installation is nearly as simple for wired Inception Shades. Wire location is flexible because it's completely concealed, and wire connections are made via magnetic motor whip.
Single and coupled shade configurations are available with Inception. Coupling offers the aesthetic of multiple shades. Both styles install as a single unit with just three screws.
Cole highly recommends both, "If you are an AV guy looking to get into the shade business, start with Inception."
If you enjoyed this article and want to receive more valuable industry content like this, click here to sign up for our digital newsletters!