It wouldn't be a CES without an array of splashy new displays and other notable items from Sony Electronics.
This year in Las Vegas, the company managed to raise the bar on its usual flair for the big show. During its wide-ranging press conference, which covered everything from TVs and audio to gaming, live sports broadcasts and 5G (you can watch the video below), Sony rolled out an automobile onto the stage.
That's right, the big electronics manufacturer showed off its vision for next-generation mobility in the prototype "VISION-S" smart car. It incorporates AI, 33 interior/exterior sensors, Sony's "360 Reality Audio" and much more to marry cloud, telecom, entertainment and comfort.
"This prototype embodies our contribution to the future of mobility and contains a variety of Sony's technologies," Sony president and CEO Kenichiro Yoshida said in introducing the vehicle.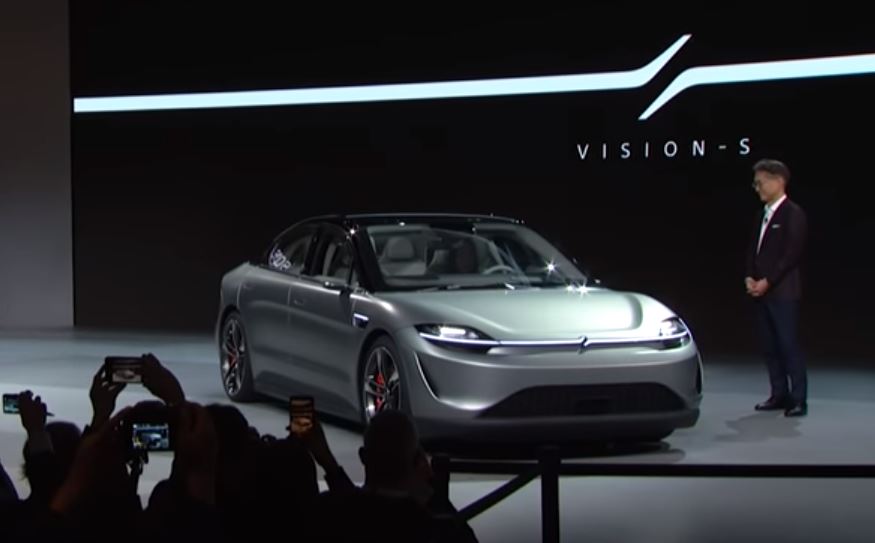 Sony's '360 Reality Audio' provides a deep and immersive audio experience through speakers built into each seat to encapsulate passengers in sound, according to the company. Meanwhile, the front seats face a panoramic screen displaying content and an intuitive user interface.

CE Pro's Email Newsletters deliver timely news, industry-leading content, product information, and downloadable resources directly to your email inbox.
Sign Up Today!
Of course, it's just a prototype, but Yoshida noted all the manufacturing partners involved and said the company will continue to pursue the initiative.
New Premium OLED, LED Displays
Meanwhile, keeping pace with competitors such as Samsung and LG in the world of OLED, LED, 8K and 4K displays, Sony showed what's on tap for 2020.
The company announced new Z8H 8K LED, A8H and MASTER Series A9S 4K OLED, and X950H and X900H 4K LED televisions.
Z8H models will be offered in 75- and 85-inch 8K LED; A8H in 55- and 65-inch versions; A9S in 48-inch OLED; X950H in 49-, 55-, 65-, 75- and 85-inch 4K LED; and X900H in 55-, 65-, 75- and 85-inch models.
The lineup features proprietary technologies previously only found in Sony's MASTER Series models, the company notes.
That includes aspects such as a "Netflix Calibrated Mode" that optimizes the HD, 4K and 4K HDR video content quality from the popular streaming service.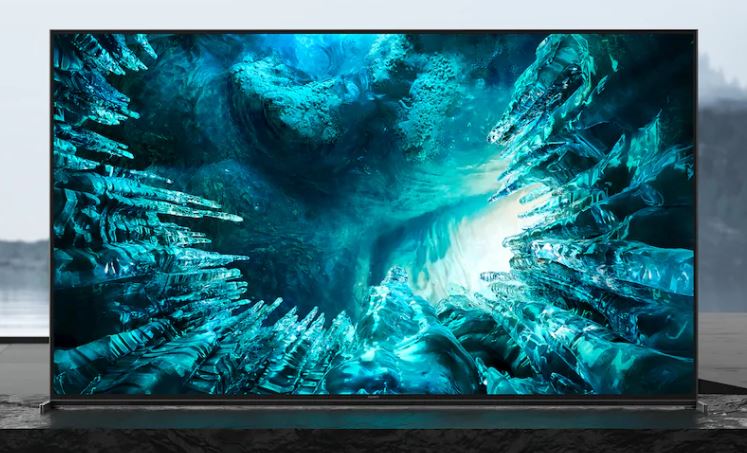 "Delivering a personalized, immersive and true-to-life viewing experience is a core focus when developing our next generation TVs," says Mike Fasulo, president and COO, Sony Electronics North America.
"This lineup offers incredible new features to optimize the consumer experience and continue to deliver the creator's intent in both 4K and 8K resolution."
Picture & Sound Quality Addressed
The 2020 displays employ Sony's Picture Processor X1 Ultimate and TRILUMINOS Display technologies. These help ensure image clarity and rendering subtle nuances of color, light and gradation, according to the company.
New models also have Sony's Sound-from-Picture Reality, which aligns the position of the sound with the images on the screen for greater realism. And along with Netflix Calibrated Mode, the displays are IMAX Enhanced to ensure 4K HDR and DTS performance of IMAX-scale content.
"Here at CES, we are helping users connect with their favorite creators' work," Yoshida said. "Our new Bravia TVs, for example, feature 8K detail matched with acoustic audio for an immersive experience."
Sony's new OLEDs and LEDs also introduce what the company calls Ambient Optimization, a new Acoustic Auto Calibration technology that detects where the customer views their TV from during initial setup and calibrates sound quality based on the environment.
In terms of aesthetics, the TVs offer Sony's new Immersive Edge design, with a "minimalist stand" that doesn't distract or detract from the experience.
Aesthetics, Voice Controls Among Other Features
More feature highlights, per Sony:
Z8H's New Frame Tweeter: For immersive sound, the Frame Tweeter vibrates the frame of the TV to emit sound, giving viewers the feeling that sound is coming directly from the screen.
X-Motion Clarity for OLED: This Sony technology will now be available for OLED, refining action on the screen in real-time.
X-Wide Angle X950H Expansion: Provides vivid real-world colors from any angle while retaining more brightness than conventional LED TVs. The X950H has expanded X-Wide Angle to 55- and 65-inch class size.
Backlit Remote: Customers can now navigate controls in darker environments with the Z8H's backlit remote.
Android TV: The new lineup will feature Android TV with the Google Assistant, Google Play Store and Chromecast built-in. Sony's original user interface menus and voice controls are also enhanced for better daily use. Expanded voice control functions support navigation of live TV, apps and connected devices hands-free.
Hands-free Capabilities (X950H and Z8H): Sony's voice-activated TVs work with Google Assistant to provide a smarter viewing experience … ask the Assistant to search for the latest blockbuster, stream shows, or open multiplayer games; have it dim the lights by connecting smart home devices; manage tasks and see your calendar, etc.
Smart Speaker Compatibility: With Google Assistant- and Amazon Alexa-enabled devices, viewers can cast and control videos from YouTube with Google Home or change the channel or volume via Alexa-enabled devices.
Easy Connectivity to Most Devices: Apple AirPlay 2 allows users to stream movies, music, games and photos to the TV right from their iPhone, iPad or Mac. Apple HomeKit provides an easy, secure way for users to control their TV from an iPhone, iPad or Mac.
Sony says pricing and retail availability for the new TVs will be announced this spring.