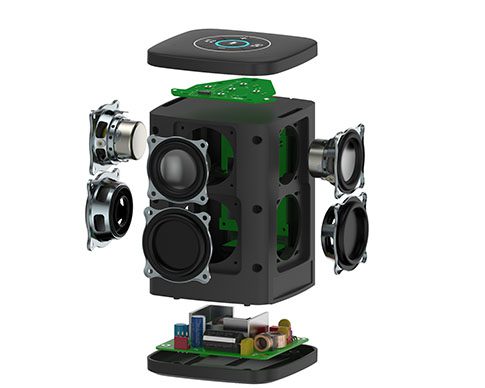 Rikki Farr, the founder of Riva Audio, has drawn from his pro audio experience to introduce the company's Concert Smart Speaker designed to produce a wide stereo field from a single enclosure.
Nov 19, 2018
Bluesound, Leon Speakers, SVS, Stealth Acoustics, Triad, and Dynaudio tie for different sub-category recognition in the Loudspeakers category during 2017's CE Pro BEST Awards.
Nov 09, 2017
RIVA Audio's multi-room wireless '+' WAND Series distinguishes itself from Sonos with open API, Hi-Res Audio, immersive sound, and margins for integrators; retails at $249 and $499 price points.
Jul 21, 2017
Rikki Farr tells how a chance encounter with John Lennon led to a lifelong career in audio working with Rod Stewart, Eric Clapton, Steve Winwood, Pink Floyd, Bob Marley and others. It eventually to the creation of RIVA Audio wireless multiroom audio
Oct 21, 2016
Dealers universally embraced Sony, Bose and Riva surprised with strong home theater demos from little speakers, and Crestron gets mixed reviews on Sonos implementation at CEDIA 2016.
Sep 21, 2016