Crestron Electronics, a global manufacturer of home automation, has announced an expansion of its audio portfolio with four new products, including three additions to the Crestron Speakers made by Origin Acoustics Ultimate Series, as well as an all-weather model of its Saros Surface Mount Speakers.
Built natively for the Crestron Home OS and for easy integration with custom systems, these new audio solutions were designed to seamlessly pair with the company's DM NAX Audio-over-IP distribution.
Crestron first partnered with Origin Acoustics back in early in 2021 to provide its dealers with more speaker options, to allow homeowners to select the speaker that best fits their lifestyle. The company's latest announcement provides homeowners even more flexibility, as the Ultimate series now includes Crestron's first Active Subwoofer, 3-inch in-ceiling speaker SKUs, and a new dual-tweeter version of the Crestron Ultimate IC8 speakers.
"The residential line of architectural and landscape speakers offers a no-compromise solution that scales across project sizes and application locations to deliver an unmatched home audio experience," says Michael Short, senior director, residential and hospitality marketing, Crestron.
"Each of these new solutions is expertly engineered to deliver the level of performance, flexibility, scalability, and style that is sure to exceed even the most demanding expectations, especially when paired with our DM NAX distribution platform."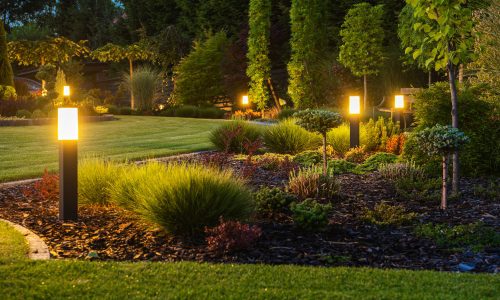 We are thrilled to present a lecture topic that delves into the connection between light and our surroundings, exploring how landscape lighting can transform a space from ordinary to extraordinary. Our keynote speaker, Janet Lennox Moyer, will share her extensive knowledge on the complexities of landscape lighting in design, commissioning, and maintenance and provide participants with the tools to identify good versus bad practices and techniques. Join us for an enlightening session that will unlock the secrets to success in landscape lighting design with one of the industry's most respected experts, Janet Lennox Moyer.
Register Now! 
Crestron's Origin Acoustics Partnership Products Integrate into an Array of Installation Environments
The Crestron Ultimate Active Subwoofer made by Origin Acoustics was engineered to deliver deep, impactful sound at low frequencies. Crestron explains that integrators can use the Ultimate Active Subwoofer for applications such as home theaters, gaming rooms, and whole-house AV systems. 
The N.J.-based smart home company points out the subwoofer is constructed from carbon fiber materials and it features a 10-inch woofer that's powered by a 400-watt amplifier. Crestron says the subwoofer can be mounted on its side, upright, or on the wall. The combined engineering of the Crestron Origin Acoustics partnership also offers an optional wireless extender kit that allows the sub to sit up to 50 feet away from its content source. 
Some of the other products Crestron announced include 6-inch and 8-inch in-ceiling speaker model that are already available, as well as the new 3-inch Ultimate In-Ceiling speaker (IC3). The IC3 is designed to deliver impressive sound from a much smaller footprint. The speaker produces a 100-degree conical dispersion that lets the two-way, full-range IC3 produce excellent sound coverage throughout a home space and its all-weather rating means it can be installed indoors or out, in both residential and marine environments.
Crestron emphasizes the IC3 complements new construction environments where it can disappear into the design of the space, and it notes the form factor of the 200W IC3 pairs well with its new LED light fixtures to form a uniform aesthetic. 
More news from Crestron: Crestron Eager to Take CEDIA Expo Attendees on Crestron Home Tour
Further rounding out Crestron's in-ceiling options is the addition of the Dual-Tweeter version of the Ultimate In-Ceiling 8-inch speakers which provides peak stereo output from a single speaker for residential installations in small rooms like hallways and shower rooms. The Dual-Tweeter speaker utilizes a weatherized construction to support its integration in spaces such as patios, saunas, and swimming pool areas.
Additionally, Crestron has announced its Saros Surface Mount Speakers are now built with an all-weather IPX6-rated construction to support its integration in outdoor settings that include gardens, bathrooms, saunas, and yacht decks.
Crestron notes that major improvements have also been made to the mounting mechanism to provide total flexibility. Available in 6-inch and 8-inch SKUs, the 120W Saros Surface Mount Speakers support both LoZ and HiZ configurations and the speakers are engineered to achieve smooth, even coverage, high output, and clear, natural sound quality. These speakers are also designed to provide better frequency responses as volumes rise, making them a solution for use in loud environments.
At CEDIA Expo 2022 in Dallas Crestron will be exhibiting in booth #16017.
If you enjoyed this article and want to receive more valuable industry content like this, click here to sign up for our digital newsletters!