Sound United Acquires Classé Audio
Sound United adds former B&W brand Classé Audio to its portfolio that includes Denon, Marantz, Polk, Definitive Technology and Boston Acoustics.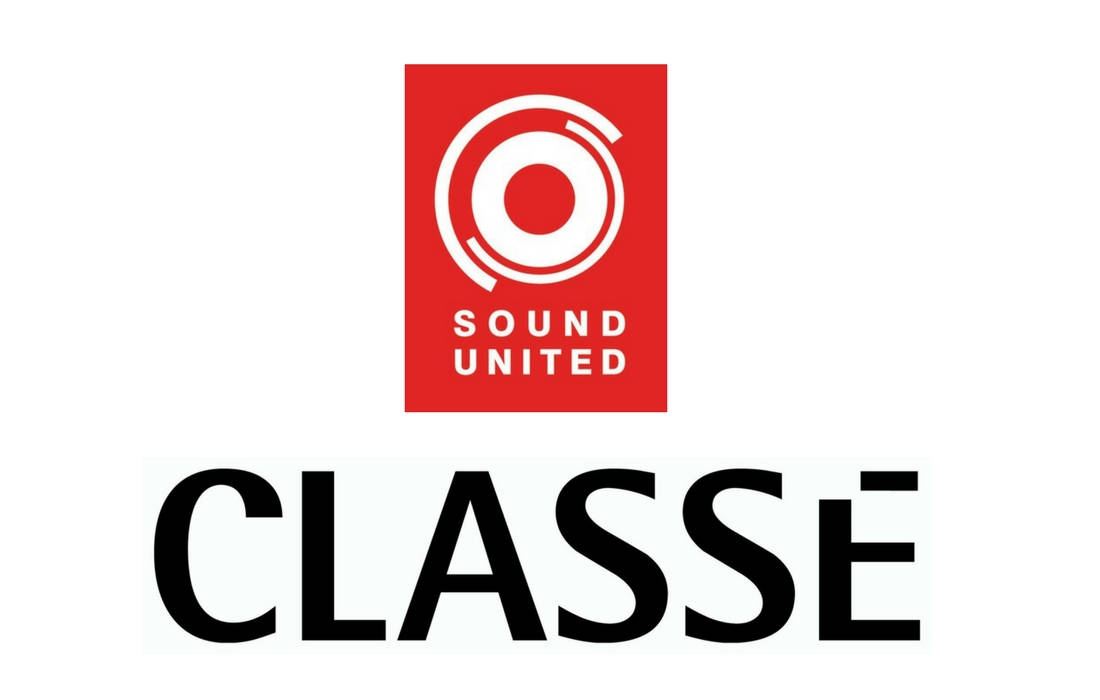 Jason Knott
·
January 7, 2018
Sound United LLC, parent company to Denon, Marantz, Polk Audio, Definitive Technology, Polk BOOM, HEOS, and Boston Acoustics, has acquired Classé Audio, a maker of high-performance music and theater components previously owned and distributed by Bowers & Wilkins (B&W).
Classé Audio, which was founded in 1980 and is based outside Montreal, makes a suite of high-fidelity amplifiers, pre-amplifier processors and integrated amplifiers. Through this acquisition, Sound United will continue to drive its global growth and recognition, spearheading innovation in the category and increasing its footprint in the consumer audio space, the company said in a press release.
"Acquiring Classé Audio demonstrates Sound United's continued focus on catering to our customers."
— Kevin Duffy, Sound United
"Acquiring Classé Audio demonstrates Sound United's continued focus on catering to our customers, who crave performance and innovation," says Kevin Duffy, CEO of Sound United. "This acquisition opens opportunities to capitalize on new markets and niches within the high-end audio community, continuing Sound United's evolution as a premium player. We look forward to partnering with the talented management team of Classé Audio to grow the combined business and bring our expanded capabilities to our employees and customers."
Classé Audio's president, Dave Nauber, who will continue to lead the Classé Audio brand at Sound United, adds, "We're overwhelmingly pleased Classé Audio is joining Sound United's respected family of brands. With a strong resurgence of the audiophile community, and Sound United's existing synergy with the recently purchased D+M Group, we're confident our overall market positioning as a premium option will only strengthen. Ultimately, this is an excellent opportunity for Classé employees, customers and strategic partners to bring our energy and ideas to the forefront."
Just last month, B&W chief revenue officer Richard Campbell told CE Pro that the company had stopped development of the new Classé Delta Series and had decided to "regroup and come up with an alternative strategy."
Sound United is a division of DEI Holdings and makes an array of audio products that includes high-end and custom installation audio, to mid-tier markets that cover loudspeakers, soundbars, A/V receivers, wireless multi-room music systems, Bluetooth speakers, amplifiers, turntables and headphones. Sound United is a portfolio company of Boston-based private equity firm Charlesbank Capital Partners, LLC. Charlesbank acquired DEI Holdings in 2011.
Based in Boston and New York, Charlesbank Capital Partners is a middle-market private equity investment firm managing more than $5 billion of capital. Charlesbank focuses on management-led buyouts and growth capital financings, generally investing in companies with enterprise values of $150 million to $1.5 billion, and also engages in opportunistic credit investments. The firm seeks to partner with strong management teams to build companies with sustainable competitive advantage and excellent prospects for growth.
---
7 Clever Ways to Hide Home Technology - CE Pro Download
Most technology products are not that visually appealing. Black boxes and tangled wires do not add to the character of a high-end smart home project. Luckily, our integrator readers have a number of clever solutions so these components don't have to be visible in your next project.
---
About the Author
---
Jason has covered low-voltage electronics as an editor since 1990. He joined EH Publishing in 2000, and before that served as publisher and editor of Security Sales, a leading magazine for the security industry. He served as chairman of the Security Industry Association's Education Committee from 2000-2004 and sat on the board of that association from 1998-2002. He is also a former board member of the Alarm Industry Research and Educational Foundation. He is currently a member of the CEDIA Education Action Team for Electronic Systems Business. Jason graduated from the University of Southern California. Have a suggestion or a topic you want to read more about? Email Jason at jknott@ehpub.com
Follow Jason on social media:

Jason also participates in these groups:
LinkedIn · Google+
Home Theater
Draper ALR Material Rejects Up to 57% of Off-Axis Ambient Light
Product Briefs: Luxul Firmware; Integra, Pioneer Adopt MQA; Legrand Lighting; Pro-Ject Vinyl
Hegel Music Systems Enters the Home Theater Market With C5 Series Amps
How Osbee Conquers Complicated, High-End, Super-Custom, Home-Tech Integration Biz
Alexa, Meet Bose: In-Depth Review of Bose's New Smart Speaker System
View more on Home Theater
Take Our Latest Quiz
How Well Do You Understand Ethernet Cables and Connectors?