New to the market, Trident IoT is entering the smart home industry as a technology and engineering company focused on simplifying RF development and decreasing time-to-market for connected device manufacturers. Trident IoT will be a direct supplier of Z-Wave solutions, as well as a manufacturer of proprietary silicon and modules.
The company will also offer product design and development consulting for any RF technology, UL and ETL preparation and U.S.-based Z-Wave device certification.
"Silicon Labs welcomes Trident IoT to the market as a provider of Z-Wave chips and modules," says Colin Cureton, senior director of IoT home & life ecosystems marketing at Silicon Labs.
"Diversity in the marketplace will lead to growth and innovation for the entire Z-Wave ecosystem, and the personalized attention and engineering expertise that Trident IoT's founders bring to the connected device development process is precisely what the industry needs to accelerate."
Trident IoT was founded by IoT Mariusz Malkowski, Michael Lamb and Bill Scheffler. According to the company, the founders discovered that supply chain chokepoints and lack of access to product-specific design consultation were slowing down development processes. To solve these issues the trio formed Trident IoT.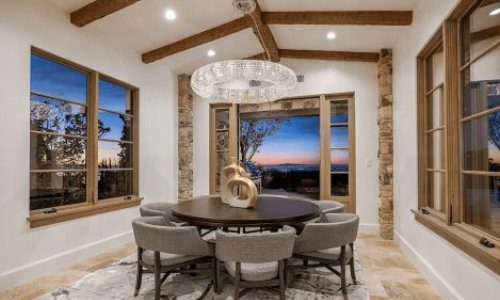 As a custom integrator, lighting is in demand. Effective communication, education and showcasing the value proposition of LED light fixtures in conjunction with integrative control systems are the keys to overcoming challenges and closing sales in this specialized market. Join us as we discuss the future of digital lighting and control with David Warfel from Light Can Help You and Patrick Laidlaw and Mark Moody from AiSPIRE.
Register Now! 
"Trident IoT can streamline every step of the development process for Z-Wave devices equipped with next-gen advancements to the technology," comments Malkowski.
"We are the supplier source, the development and engineering partner and a Z-Wave certification laboratory."
Trident IoT & Z-Wave Partnership to Yield New Era of Smart Home Solutions
Z-Wave Alliance explains that Trident IoT will be a direct supplier of Z-Wave silicon chips and modules, and it will offer product design and development services. Arguably, just as important, the alliance continues, Trident IoT is now officially open for business as a U.S.-based Z-Wave device certification laboratory.
"Trident IoT further fosters the development of new features, enhancements, and custom applications on Z-Wave Technology by offering connected device manufacturers a new direct source for Z-Wave chips and modules, along with personalized product engineering support and U.S.-based Z-Wave certification," notes Mitch Klein, executive director of the Z-Wave Alliance.
"I've had the privilege to work with many of the founders and engineers at Trident IoT over the past decade, both at the Alliance and at Silicon Labs. This industry is going to benefit tremendously from having an RF-specialized semiconductor partner."
Klein points out the partnership with Trident IoT will bolster the capabilities of the smart home community, including the many members of the Z-Wave Alliance. "The only knock on [the Z-Wave platform] was it was a single source platform," he admits.
"This was the impetus to moving into a public domain."
Avi Rosenthal, senior partner at Bluesalve Partners, says the Z-Wave Alliance welcomes the partnership with the newly launched IoT company, and the group views Trident IoT as a catalyst for future growth.
A major component of the partnership beyond the product and technology research & development that will result from these technology leaders joining forces is the certification component of the Z-Wave and Trident alliance.
With an operational Z-Wave certification lab located in New Jersey, the companies stress that Trident IoT is fully equipped and available for compliance testing of products based on Z-Wave Plus and Z-Wave Plus v2 standards and specifications.
"By offering U.S.-based Z-Wave device certification, we can make it easier for North American manufacturers to communicate throughout the certification process, resolving issues that arise quickly and ultimately getting products to market faster," emphasizes Malkowski.
"Our goal is to help Z-Wave device members continue to innovate, making it easier and more efficient for them to successfully implement new features, such as Z-Wave Long Range, which unlocks new use cases with incredible capabilities."
Klein says the newly announced partnership between the Z-Wave Alliance and Trident IoT will open up new opportunities for integrators in a number of market categories without having to waiting for products to become available.
"Today's announcements are monumental not only for Z-Wave, but for the industry as a whole," adds Klein.
"The mission of the Z-Wave Alliance has always been to foster innovation and broaden the ecosystem of Z-Wave devices. A milestone accomplishment for that mission was the completion of the Open-Source Z-Wave initiative in 2022. This allows developers and manufacturers to access and collectively contribute to the Z-Wave technology stack — all to encourage innovation and development. Another milestone has been achieved today, as Z-Wave developers now have access to an additional silicon resource that will help them get their Z-Wave devices to market even faster."
If you enjoyed this article and want to receive more valuable industry content like this, click here to sign up for our digital newsletters!