So many product news items come across the CE Pro desks, and we don't want to miss them. Neither do our readers. This is the place where we tell you what's now shipping, which reps and distributors picked up what new products, which products are newly compatible, how public companies are faring, and other briefs in custom electronics.
---
Aug. 27
Parasound has announced that it is now the exclusive U.S. distributor for NorStone, a French manufacturer of high quality and reasonably priced audio/video equipment racks and speaker stands.
"Like Parasound, Norstone goes for a value-engineered approach. It is a high-quality, affordably priced line of racks and speaker stands," says Richard Schram, president and founder, Parasound. "It is very Parasound-like in that it is not the least expensive approach, nor the costliest, but it does offer the best value."
---
Aug. 26
Liberty AV Solutions, a subsidiary of WESCO International, Inc., has entered into a distribution agreement with TOA Electronics, Inc., a manufacturer of commercial audio products. Liberty AV Solutions will be responsible for distributing TOA products to systems integrators and contractors across the continental U.S.
"We are very excited to partner with Liberty AV Solutions," says Kevin Wilkin, national sales manager for TOA Electronics, Inc. "They are an AV distribution leader offering creative full-service solutions that embrace innovation, quality, customer service, and long-term technical support. Liberty AV Solutions will now be able to offer the widest line of audio products and solutions available in the industry. This partnership represents a significant enhancement to TOA's reach in the AV marketplace and better positions the company to serve the needs of our customers and end-users. Our goal is to offer innovative audio solutions married with the most positive customer experience ranging from design services to the best product support in the industry. The Liberty AV Solutions partnership is an important milestone towards achieving our strategic objectives as a manufacturer and we're looking forward to sharing in that success together."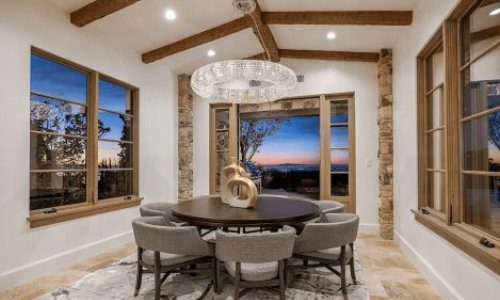 As a custom integrator, lighting is in demand. Effective communication, education and showcasing the value proposition of LED light fixtures in conjunction with integrative control systems are the keys to overcoming challenges and closing sales in this specialized market. Join us as we discuss the future of digital lighting and control with David Warfel from Light Can Help You and Patrick Laidlaw and Mark Moody from AiSPIRE.
Register Now! 
---
Aug. 22
Capitol, a consumer electronics distribution source for residential system integrators, is now offering an enhanced level of design and consulting services by way of the CS Consulting Services program.
As an adjunct to Capitol's customer service that includes the distributor's education series, CS Consulting Services features a wide range of services, including network design, configuration and support; residential and commercial automation system design, and residential and commercial A/V configuration.
"Our Sales Engineers are here to assist with every step of the design and installation process," says Curt Hayes, president and CFO, Capitol. "However, we saw the need to create a next-level of service to support our customers with the deepest level of design assistance in residential and pro projects."
---
Aug. 20
Continuing to expand system configuration possibilities for its dealers, Nortek Security & Control LLC (NSC), a global manufacturer of wireless security, home automation, access control, and health and wellness technology, has announced the release of a new Jandy iAquaLink Driver for its ELAN intelligent home control system.
According to ELAN Technical project manager Larry Cramp, the new driver enables seamless cloud-based integration of iAquaLink-connected RS pool and spa control systems with the ELAN platform.
"Users can now access AquaLink RS pool and spa automation system controls directly from the ELAN interface, with features such as pool and spa valve operation, heater set points, automatic pool cleaners, light features, water features, and more," states Cramp.
---
Crestron, a global manufacturer of smart home technology, is set to provide integrators with an intensive marine automation market program. The soon-to-be-launched Crestron Marine Program will provide huge advantages to shipbuilders, specifiers, and ETOs, with Crestron set to authorize a number of its dealers with "Crestron Authorized Marine Dealer" status.
"We are in the final steps of creating and launching this program, working to build a network of only the most qualified and experienced marine dealers. We are extremely excited to be improving this important business sector and will be making an official announcement about our authorized marine dealers very soon," says John Clancy, VP, Residential at Crestron.
---
Aug. 19
The Zigbee Alliance, an organization that develops open, global standards for the Internet of Things (IoT), has announced there are now more than 3,000 Zigbee Certified products and Zigbee Compliant Platforms available to the market. This major milestone highlights the growing market for interconnected products for smart homes and buildings.
"Hitting the 3,000th certification demonstrates how collaborating across brands and standards is what's helping our market flourish as everyone wants choice and the ability to easily connect devices to one another," says Jon Harros, director of certification and testing programs, Zigbee Alliance. "Our member companies work in different areas of the IoT realm yet come together to drive innovation and development through Zigbee Certification. Each qualified product and platform further expands the interoperability universe for us all."
---
Aug. 17
Metra Home Theater Group (MHTG) will take part with Nationwide Marketing Group members at the group's 2019 PrimeTime Event in New Orleans, Louisiana on Aug. 17 to Aug. 20. MHTG will be showcasing retail AV and security products from their Helios, Spyclops, Ethereal and The Install Bay brands at the event.
Helios will be one of the brands from MHTG on display for retailers. The line includes AV products engineered for today's 4K/HDR home theater systems, audio systems, home offices and more.
For installers and retailers who are keeping up in the home and small business surveillance systems category, the company will show its Spyclops product line. All Spyclops Surveillance Systems include free secure remote viewing via the Spyclops mobile app or web browser. Users can view live camera feeds or previously recorded video from anywhere in the world. Spyclops DVRs and NVRs also offer expandable storage options and all come with a free mobile app that has no monthly fees, allowing installers to customize and upsell their own service plan and earn more profit on a surveillance system installation compared to many of the other brands on the market. New 4K resolution cameras and DVRs make this product line appealing to custom integrators and complete NVR kits allow even the novice installer to easily set up a high-quality surveillance system.
---
Aug. 16
The Kenny Wayne Shepherd Band is set to release "The Traveler" on Blu-ray with a companion immersive audio Dolby Atmos soundtrack.
The 10-song release will also include a high-resolution stereo version and a Dolby Atmos Headphone mix.
Additional materials include band interviews, and there are pre-orders for the release. The official release date for "The Traveler" is Aug. 30."
---
Aug. 14
EliteProAV has announced a partnership with D&H Distributing to bring a whole new line of projection screens supported by a full service team and 5-year product warranty.
D&H is a technology distribution company with over 100 years' experience in providing its signature commitment to serving customers and end users alike. Elite ProAV is a subsidiary of Elite Screens Inc., and is dedicated to providing a variety of projection screens for commercial integrators. The California-based firm provides fixed-frame, manual & electric "roll-up", along with portable and outdoor models. These include material options ranging from matte white to specialty materials such as ALR/CLR (ambient & ceiling light rejecting), acoustically transparent, rear & dual projection materials or even dry-erase whiteboard-projection screens.
---
Aug.6
WiSA LLC, the Wireless Speaker and Audio Association, founded by Summit Wireless Technologies, and comprised of more than 60 leading consumer electronics brands, has announced its global TV member brands have expanded to seven with projected WiSA Ready TVs to exceed 20 million in market in 2020. The latest company to join is TPV, which markets under the Philips TV brand, and according to WiSA, the addition of TPV helps its wireless audio platform to grow within the market.
"WiSA's rapid adoption as the de facto standard in wireless, high-resolution audio is apparent with 20 million WiSA Ready TVs anticipated in market in 2020," notes Tony Ostrom, president of WiSA. "Speakerless WiSA Ready TVs are anticipated to enter the market in 2020, and when connected with a WiSA USB Transmitter, will seamlessly deliver immersive audio to WiSA Certified soundbars and speaker systems ranging from 2.0 to 5.1 configurations. WiSA is poised to play a critical role as the industry moves in this direction."
---
Aug. 5
Crestron, a global manufacturer of smart home technologies and products, announced that Apple TV, Siri, and HomeKit technologies can now be leveraged to enhance the experience of Crestron smart home clients. The new and seamless integration delivers new functionality, starting with IP control of Apple TV, including lightning-fast voice control with Siri via the TSR-310 touch screen remote control. Initial support will be provided via Crestron SIMPL Windows programming software for 3-Series control systems, with support in the Crestron Home operating system coming soon.
"We are delighted to be working closely with Apple to produce an experience that our customers will love," says Michael Short, global residential marketing manager, Crestron. "The new and seamless integration gives our residential integrators yet another powerful tool to enhance the user experience and lifestyle of Crestron smart home customers."
More enhancements made possible by the Crestron and Apple integration will be available via Crestron Home in summer 2019 also include the same great IP control of Apple TV and voice control through Siri via the TSR-310 remote; and added support for IP control of Apple TV from all user interfaces, including the Crestron HR-310 remote, Crestron touch screens, and mobile devices.
---
Sonos' partnership with IKEA is now being promoted by both companies through the availability of the new $179 SYMFONISK table lamp that includes a built-in Wi-Fi speaker and the $99 SYMFONISK bookshelf Wi-Fi speaker.
Both products are available through IKEA, and both products are available in a choice of black or white colors.
Summarizing the partnership, Tad Toulis, vice president of design, Sonos, say the partnership is made possible through both companies' shared ideals.
"This partnership has always been about our two companies' shared passion, values and knowledge. IKEA and Sonos recognize the importance of great sound and its potential to positively affect life at home," says Toulis on the IKEA website.
---
Aug. 2
Lithe Audio has developed a new driver that will give Control4 users control over their Lithe Audio multi-room Wi-Fi Ceiling Speakers.
Lithe Audio's Wi-Fi ceiling speakers provide an all-in-one solution for multi-room music streaming. They include built-in 60W RMS amplifiers and Wi-Fi so there's no need for speaker cables in the walls. Just connect power from the lighting or power circuit and they can simply be set up via Airplay.
The new driver supports SDDP. It allows the user to control volume, track skipping and play, and muting. It also features 'now playing' meta data feedback, a 'now playing' progress bar, automatic room on/off for streaming, and auxiliary input switching.
The U.K.-based company adds that it is currently looking for a U.S. distribution partner.
---
Aug. 1
Capitol, a national electronics distribution source for residential systems and light commercial integrators, will feature products that highlight the evolution of home entertainment and back-end technology in its 2019 CEDIA Expo exhibit, September 12-14, in booth #2908 at the Colorado Convention Center in Denver, CO.
"In the past year, we've seen a quantum leap forward in the expansion of wireless A/V and Smart Home products," says Curt Hayes, Capitol's President and CFO. "And to keep it all moving with speed and efficiency, advances in fiber optics are resulting in faster data transfer rates while the cables themselves are easier to install and terminate."
Wireless speakers are proving to be beneficial to CI professionals, with increases in sales of both the category as a whole and, more specifically, smart speakers that complement consumers' lifestyles.
Capitol's CEDIA booth will reflect the company's expanding selection of smart home models that give custom professionals extensive opportunities to grow their business by helping their customers increase their reliance on these products in their homes. Among its many custom-only and DIY options, the company will feature new smart outdoor lighting models from Ring.
---
July 31
DISH has begun rolling out a software update on its Hopper family receivers that allows customers to access the Google Assistant via the DISH voice remote at no additional cost. Customers can use the DISH voice remote to ask the Assistant questions related to what they're watching, as well as receive weather updates, find nearby restaurants, view photos on the screen, control smart home devices and more. These new capabilities build on the DISH voice remote's existing ability to control the TV, including navigation, search and channel selection.
To complement this new integration, the company also debuted a new Google-branded DISH voice remote. With a Google-branded voice button, users can easily speak commands into the remote to activate the Assistant. Existing DISH voice remotes also support the integration.
"Our customers have enthusiastically embraced voice control technology as a key part of their TV experience, so we wanted to find a way to provide even more value and entertainment with the introduction of the Google Assistant on Hopper family receivers," says Rob Sadler, director of product development, DISH. "With this update, we've expanded functionality to allow customers to not just control their Hopper, but to ask questions, get answers and control their smart home all through their remote."
---
VIZIO, Inc., has announced that support for Apple AirPlay 2 and HomeKit is beginning to roll out to VIZIO SmartCast TVs. The new compatibility feature will roll out via an over-the-air update for VIZIO SmartCast 3.0, the latest iteration of its easy-to-use smart TV experience1. With AirPlay 2, millions of VIZIO SmartCast users can now effortlessly play videos, music, photos and more directly from their iPhone, iPad and Mac to SmartCast TVs. HomeKit, Apple's secure smart home platform, is also supported, enabling customers to easily control their SmartCast TVs using the Home app or by asking Siri. These new enhancements are beginning to roll out now and continue over the coming months to new and existing SmartCast TVs dating back to 2016.
"SmartCast 3.0 is full of added value for VIZIO customers. With both AirPlay 2 and HomeKit support, users can now share movies, TV shows, music and more from their favorite apps, including the Apple TV app, directly to SmartCast TVs, and enable TV controls through the Home app and Siri," says Bill Baxter, chief technology officer, VIZIO.
"We are thrilled to offer an even more compelling value proposition to our users with a smart TV experience that supports all three major voice assistants. This broad range of compatibility enables VIZIO SmartCast to seamlessly integrate into any household with Siri, Google Assistant or Alexa – giving users more ways to sit back and enjoy the entertainment they love."
---
July 30
Making a significant stride in its healthcare initiative, Azione Unlimited has partnered with Lifestyle Health Plans to introduce an affordable, effective, and frictionless healthcare solution for the buying group's members. Launched in 2006, Lifestyle Health Plans connects the association with a core mission to create "long-term solutions" that provide significant benefits alongside a controlled and accessible pricing structure.
"Azione Unlimited is very excited to support our members with a new comprehensive healthcare plan from Lifestyle Health Plans," says Richard Glikes, president of Azione Unlimited. "Not only does it show our commitment to elevating our support to the group, but it also provides a turn-key solution for members struggling to navigate the healthcare industry. It's simply about providing confident solutions so our members can continue to grow."
Lifestyle Health Plans addressed the buying group in a webinar earlier this month, highlighting the fact that participating Azione Unlimited members will see immediate savings thanks to a multi-year strategy to create a "culture of health." The new vendor-member approaches healthcare with solutions that focus on individual lifestyles. In turn, the incentive-based model encourages participation, behavioral change, and lifestyle improvement.
"Healthcare benefits are probably one of the top five concerns of any business owner today, maybe even higher," adds Les Perlson of Lifestyle Health Plans. "Costly premiums, complex language, and an evolving fully-insured marketplace continue to create one of the biggest impacts for small to medium-sized employers… Our program is a vehicle that can effectively address population health management along with cost management to give more comprehensive results to Azione Unlimited."
---
Luxul has announced firmware updates for its Epic 4 (ABR-4500 & XBR-4500) & Epic 5 (ABR-5000) routers.
The newly available firmware release versions are Epic 4 (6.3.2) and Epic 5 (5.2.6), and they address these attributes:
Update to the Router Limits agent allowing for bandwidth monitoring and speed tests (All)
Minor UI and bug fixes (Epic 4 only)
IGMP snooping is now disabled by default on the Epic 5 (IGMP Snooping cannot be set on Epic 3 or 4 routers)
Issues Resolved (Epic 4 only): DDNS Save Issue Resolved
---
Expanding into the indoor/outdoor Shade business was a big step for projection screen manufacturer Screen Innovations when the company entered into the arena in 2018. Today, with a successful rollout behind them and fully-trained, certified integrators onboard, the company is ready to take the next step with the formation of an in-house design service that will fill the gap between concept and execution.
The inspiration behind SI Design Services is the company's Nano indoor roller shade program which is a multi-faceted approach to project design and product deployment.
"We noticed that when we consulted directly with dealers prior to placing their Shade orders the likelihood of a well-executed project skyrocketed," says Tom Cooley, COO of Screen Innovations.
The in-house SI Design Services team will accept blueprints and project requirements for any job utilizing the SI indoor/outdoor Shade lines. This highly trained and experienced team will work closely with dealers to develop detailed and accurate plans. This includes every aspect of the Shade design process from soup to nuts and SI guarantees the performance of the design service giving dealers peace of mind and the confidence they need to ensure success.
---
NAD Electronics, a manufacturer of home audio and video products, has announced that its Classic Series C 658 BluOS Streaming DAC and the Masters Series M10 BluOS Streaming Amplifier will receive a software update that will enable Apple AirPlay 2, allowing users to stream audio content from their iPhone, iPad or Mac to these NAD models. Additionally, the company has released a BluOS 2i MDC module that can be installed into the upgrade slots in the C 368 and C 388 Integrated Amplifiers to add BluOS multi-room streaming and AirPlay 2 functionality to those devices.
Starting July 30, 2019, customers of these models will be prompted to update to version 3.4.20 of BluOS, the onboard award-winning, proprietary hi-res multiroom platform. Once the update is complete, AirPlay 2 will be active and users can then stream music services, podcasts, audiobooks, movies, games, YouTube audio, TV sound and stored music from their iPhone, iPad, or Mac.
---
July 19
CEDIA has released the final installment of a three-part, video-centered white paper series: The Integrator's Guide to Video: Colorimetry, which updates a 2017 white paper on the wide-ranging topic of video color, provides background on cinematic color and explores topics including: color perception, color gamut, color space, chroma subsampling, color bit depth, high dynamic range, and calibration.
"Colorimetry is complicated and understanding its full scope — from the creator's vision to its final presentation on a home display — can be a lot to digest," says David Meyer, director of technical research, CEDIA. "A truly-immersive experience demands integrators grasp the art and science of colorimetry and this white paper will help break down complex concepts so CEDIA pros can continue to deliver the best results for their customers."
The Integrator's Guide to Video: Colorimetry follows the January release of The Integrator's Guide to Video: Resolution and the November 2018 debut of An Integrator's Guide to HDR Video.
"Colorimetry creates a host of challenges for technology integration professionals," adds Walt Zerbe, senior director of technology & standards, CEDIA. "One of the main goals of The Integrator's Guide to Video series is to demystify concepts that can be confusing because change is so rapid. With new display types, standards, and technological advances emerging all the time, we're proud to provide a refreshed look at colorimetry."
CEDIA's most recent white paper release is an example of an ongoing drive to move the industry forward through focused initiatives involving bolstering educational opportunities, workforce development, and setting globally-recognized standards. CEDIA members can download a complimentary copy of The Integrator's Guide to Video: Colorimetry white paper through the CEDIA Resource Catalog. It is available to non-members for $99.
---
July 16
Meridian Audio opened its doors recently to welcome over 40 integrators, industry professionals, and press to Meridian Live, a one-day event that provided visitors with the opportunity to experience a range of new product demonstrations and get an understanding of how they can introduce and sell Meridian products and its distributed brands to their clients.
A highlight for the day was the Reference Digital Theatre demo which provided attendees with the opportunity to hear the new Meridian DSP In-Wall Loudspeakers from the Architectural range and get a hands-on feel for some of the 'insides' of these speakers. The new loudspeakers — DSP640.2 and DSP520.2 — enable integrators to deliver the authentic, superior audio performance that customers want for their home cinema or media room installations. These models are the first to be powered by the new Meridian 'CLASS-M' DSP engine and to integrate Meridian's 'DYNAMIC' Hi-Res amplifiers, for renowned audio quality in a wide range of installation applications.
Visitors also experienced the new Barco Bragi 4K LED RGB with native Cinemascope projector in the Media Room. Benefiting from Barco Residential's Cinemascope technology, the Bragi projector uses the latest in HLD and LED illumination technology for exceptional colour fidelity and sharp imagery, designed to immerse the viewer in the ultimate movie-watching experience.
The next Meridian Live event will take place on Wednesday November 6. Meridian Live is an exclusive event for current dealers, their staff, and press to explore the pinnacle of high-resolution audio.
---
Xiami Music, a wholly owned entity of the Alibaba Group, will be the first music streaming service in China to adopt MQA. With the implementation of MQA, Xiami Music will become the audio quality leader in China, sending a clear signal to artists and creators that Xiami's service is the best way to connect with their fans.
MQA delivers authenticated master-quality music in a file small enough to stream, will be introduced into the SVIP tier of Xiami Music iOS and Android apps. All users will be offered a free trial for a limited period, and can then subscribe to the SVIP tier to continue to access all MQA music.
"MQA is a consumer-centric technology company, driven by a commitment to deliver the master recording all the way through to the music fan, wherever and however they choose to listen – and it was clear from our first meeting that the Xiami team shared our vision," says Mike Jbara, CEO, MQA.
"Many of MQA's current device partners have successful and growing relationships within Alibaba's e-commerce businesses, so this collaboration is the perfect platform on which to create a complete MQA ecosystem for the Chinese consumer market."
---
July 12
Clare, a smart home automation and security solutions provider, has announced support for additional smart home devices from manufacturers such as Autonomic, August, Danalock, and an updated Amazon Alexa security skill.
Autonomic from SnapAV is a multiroom sound system. As part of the new update, Autonomic's line of products will now be supported within the Clare smart home ecosystem, giving users and dealers the ability to control their existing audio systems and stream music from their favorite services such as Spotify, TuneIn, Pandora, iHeartRadio, and many others from the ClareHome App. Functionality includes the ability to group speakers within the home, control playback, adjust volume, view album information, and more.
"As Clare continues to mature, we have found it necessary to open the platform to many other popular smart home devices already in customer's homes," says Brett Price, CEO of Clare. "Not only does this benefit the homeowner, they find confidence in Clare knowing their smart home investment will continue to grow with new features and capabilities into the future."
Additionally, Clare supports security skills available in Amazon Alexa, giving homeowners the ability to arm or disarm their Clare Security Panel using their voice and security PIN. The Alexa integration also supports the Alula Connect+ Security Panel and will support additional security panels in the future. Clare's robust Alexa integration already supports control of lights, locks, thermostats, scenes, and more.
---
July 11
ProSource, a national buying group, has announced that it has awarded two Dream Theater showroom makeovers that include vendor products valued at over $300,000. Each Dream Theater will be thoroughly documented via video from installation to reporting the monthly sales data, demonstrating the success of each winning member's operation. The videos will be shared with attendees at next year's ProSource Summit in March.
Rusty Deeble, owner of Digital Installers, will install the Dream Theater in its Long Beach, Calif., showroom. Ilan Weinstein, founder and CEO; Andres Klein, founder and sales manager; and Samuel Naierman, founder and engineering manager of Maxicon plan to add the Dream Theater to their Aventura showroom in Miami, Fla.
The ProSource vendor partners are contributing an array of premium brands including:
• JBL Synthesis IW-Three Custom System
• Sony VPL-VW5000 4K SXRD Home Cinema Laser Projector
• Screen Innovations Zero Edge Pro Screen with LED Backlighting
• Acoustic Innovations Showcase Illuminations Modular Theater Solution and ProLounger Seating
• Salamander Chameleon AV Cabinet Model 221
---
July 10
The Z-Wave Alliance, a global membership organization dedicated to advancing the Z-Wave wireless smart home protocol, is unveiling details about the Z-Wave Plus v2 certification designed for devices built on the new Z-Wave 700 platform. The updated certification will deliver an improved consumer experience by mandating the inclusion of SmartStart, a setup feature that will truly bring plug and play to the consumer smart home.
Removing the complexity of installation, SmartStart enabled hubs are able to recognize any SmartStart enabled accessory device, like a lock or light, with a quick app scan of its QR code. With SmartStart, the device's information is already set up inside the hub and pairing is complete prior to a consumer adding product – the setup all happens behind the scenes, drastically shortening and simplifying the product setup process for consumers. As more and more devices using the Z-Wave 700 platform are released, SmartStart will become a ubiquitous feature for all Z-Wave smart homes. Additional updates for certification of Z-Wave 700-based devices include a requirement for device identification through an LED light on each product to provide user confirmation that the right device is setup within a hub's app.
---
July 9
MantelMount, creator and distributor of mounts for flat screen televisions, is teaming Stampede, to drive sales of its full line of manual and automated drop down & swivel television wall mounts and accessories in the United States, according to Stampede President & CEO Kevin Kelly.
"This is a product line that genuinely brings meaningful new benefits to a very mature product category," says Kelly. "The product line, and the engineering vision behind it, re-imagines the perfect home entertainment experience or boardroom experience in a way that eliminates neck pain, eye strain and screen glare. We are proud to represent this innovative product line to our commercial and residential resellers throughout the United States."
---
July 3
Roku is offering users via FOX, FS1 and FS2 the ability to stream the U.S. Women's National Soccer Team in 4K.
Here are the instructions from Roku on how to stream the soccer action:
How to stream the 2019 FIFA World Cup Finals with cable:
Watch live on FOX Sports on Roku devices with a participating pay TV login. For the first time ever, all FIFA Women's World Cup games are available in 4K resolution on compatible devices.
Matches airing on Telemundo Deportes require users to login with a participating pay TV login after June 25.
How to stream the 2019 FIFA World Cup Finals without cable:
FOX (in select markets), FS1, and FS2 are available on DIRECTV NOW, fuboTV, Hulu with Live TV, PlayStation Vue, Sling TV, and YouTube TV.
Matches airing on Telemundo are available in Spanish in the Telemundo Deportes and NBC Sports apps using a login after June 25.
---
July 1
Skywalker AV Supply, a national distributor, has announced another agreement with Legrand to distribute its Middle Atlantic products. The deal with Middle Atlantic gives the AV supplier increased access to industry-standard rack equipment, including power and cooling solutions for AV installation scenarios.
This agreement builds upon the pre-existing partnership that Skywalker has maintained with Legrand in recent years, including their expansive catalog of offerings from brands like Luxul, NuVo, Sanus / Chief, On-Q, Da-Lite, and more.
The addition of Middle Atlantic marks yet another one of the many distribution deals for Skywalker AV Supply in 2019 as they continue to expand their already illustrious product mix.
"My goal for Skywalker has always been to offer best-in-class brands with the best solutions for our customers," says Randy Criebaum, president of Skywalker AV Supply. "This partnership with Middle Atlantic is a huge win."
---
Legrand has introduced its Legrand Home Smart Lighting for Apple HomeKit. The new smart switches, dimmers, and plug-ins connect to a home's WiFi network without the need for a hub, allowing iOS users to easily and securely control their lighting when at home or away using an iPhone or iPad — as well as via Siri, Alexa, or Google Assistant voice-enabled products.
"Legrand Home Smart Lighting for Apple HomeKit offers advanced smart lighting control capabilities, including remote access and voice control with Siri," says Fritz Werder, vice president and general manager for Legrand AV. "Apple enthusiasts can use the Apple Home app for simple setup and native control with other HomeKit accessories for full home control. For those that prefer a different voice assistant, they can use the Legrand Home iOS app to enable voice control with Amazon Alexa and Google Assistant products."
---
June 26
WiSA LLC, the Wireless Speaker and Audio Association founded by Summit Wireless Technologies, is comprised of more than 60 leading consumer electronics brands, announced it has expanded its reach to the six top, global TV manufacturers. Its newest members include Compal, which ships TVs under the Toshiba brand, and Fengmi, an Xiaomi Technology ecosystem company and leading laser projection TV manufacturer. Together, they join LG Electronics, Foxconn, TCL, and Bang & Olufsen as WiSA members to bring hi-definition, multi-channel audio to the home entertainment experience.
"Given the support of 6 leading global TV brands, and with millions of WiSA Ready systems coming to market this year, the industry continues to embrace the technology standards we're championing," note Tony Ostrom, president of WiSA. "Additionally, later this year, we anticipate the launch of 8K TVs, which will be compatible with a number of WiSA USB Transmitters and all WiSA Certified™ speakers from WiSA members. We're excited by the momentum and forthcoming milestones of the second half of the year."
All WiSA Certified and WiSA Ready components work together seamlessly to deliver wireless, multi-channel audio and authentic home theater sound that immerses the listener into the epicenter of movies and video, music, sports, gaming/esports, and more. As a result, consumers can expect an audiophile experience, but unlike traditional audio systems, set up is simple and takes just minutes, even for larger 5.1 and 7.1 setups.
---
DISH has announced DISH Fiber, which is new bulk solution for multifamily communities that provides all residents with immediate access to premium managed Wi-Fi and live streaming TV upon move in. DISH Fiber gives property owners the ability to deliver two important services to their residents, with flexible billing options and the ease of managing them as one utility through a single nationwide provider.
"The decision of choosing an internet and TV provider has historically been left to residents, which is more complicated and time-consuming for the consumer, and limits property owners' revenue opportunity," says Brian Neylon, group president of DISH TV. "By eliminating the common pain points often associated with competing providers, DISH Fiber provides residents with the services they want in one solution, while giving property owners more ways to monetize their highly-valued amenities."
---
Marantz has announced that it has partnered with WAVE Electronics and AVAD to forge an agreement in which its products will be available in WAVE and AVAD facilities across the U.S.
"Adding WAVE Electronics and AVAD to Marantz's distributor base is a huge win for the brand," says Ted Thompson, director of sales, Sound United.
"The dealer network and professional services made available by this distributor are industry leading and we think Marantz customers are going to be pleasantly surprised by how quickly and efficiently they'll be able to purchase, receive and swap Marantz gear moving forward."
---
June 24
In response to dealer requests for a speaker solution that's ideal for production homes and large projects, Nortek Security & Control offers the SpeakerCraft Profile CRS6 ZERO Six-Pack, which bundles together six in-ceiling bezel-less Profile CRS6 speakers for a suggested retail price of $499.
"Integration firms of all sizes appreciate premium quality in a value-priced bundle, and that was our mantra for the Profile CRS6 ZERO Six-Pack," says Nortek Security & Control director of audio Alex Zaliauskas. "It delivers exceptional audio performance for homeowners and is priced to provide great value to dealers and their customers, particularly for large projects such as production homes."
The Profile CSR6-ZERO Six-Pack includes six in-ceiling speakers featuring a bezel-less magnetic grille that can be painted to match the ceiling. The CSR6-ZERO handles 100-watts with a 6.5" polypropylene woofer and .5" Mylar tweeter for loud, clean, accurate sound reproduction in any environment. The low-profile design requires a mounting depth of 3.75".
---
June 20
To bring clarity to confusion, the technical support and product development team from Metra Home Theater Group (MHTG) will stream short videos every other week in response to questions posed by custom integrators. Topics will cover HDMI to security surveillance integration, bulk wire, multimedia distribution, home audio and other technical experienced by integrators in the field. Lasting between 10 and 20 minutes each, the videos will stream live from Facebook and YouTube. Each will end with an open question and answer session. MHTG plans to host the videos every other Wednesday at 11 a.m. EST, starting July 3, with the topic "The Top 3 Most Important Things When Upgrading from HDMI 2.0 to 2.1."
Videos will be archived on MHTG's Facebook and YouTube page, and also embedded onto the website for viewing later.
The weekly videos will stream live from Facebook.com/EtherealHomeTheater and YouTube.com/user/EtherealHomeTheater.
---
June 7
Stardraw.com has added a new collection of symbols known as 'Categorized Symbols'. These 300 symbols join the company's library of more than 100,000 product symbols from 944 manufacturers, each hand-crafted by Stardraw.com's dedicated in-house Symbols department.
The new collection enables symbols requests to be fulfilled more quickly and to an even higher standard than before. Stardraw.com CEO Rob Robinson explains how the process has improved: "Sometimes the data for high detail front and rear views just isn't available, so rather than hold up publication of the requested symbol, in the past we would put in a low-detail, placeholder view – essentially just an outline and a bit of text to identify the product – which would serve for Rack Layouts and Pictorial Schematics without holding up the technically accurate Block Schematic symbol."
Now, he says, thanks to the creation of the generic "Categorized Symbols' "when we receive a request for, say, a 2-channel amplifier or a medium-format projector, we now have a graphically representative drawing – in the case of rack-mount products, they are also dimensionally accurate – that clearly looks like the product in question. Should the data for the high-detail front and rear views not be available, we can still publish symbols quickly – even more quickly, in fact – and to a higher standard than ever before."
---
Nortek Security & Control has formed a new partnership with HomeSphere, a Colorado-based digital marketplace that connects building product manufacturers directly with regional homebuilders.
"Through HomeSphere, we can reach over 2,600 local builders with the solutions and services available through the Nortek Security & Control New Home Program and connect them with certified dealers to create significant new business opportunities for all," explains NSC director of builder services Bret Jacob. "The Nortek Security & Control New Home Program is a win-win-win for all involved: the builder has access to technology solutions and unparalleled marketing support to effectively sell automation packages; the dealer has a major new source of revenue; and the homebuyer can easily add-on leading smart home technologies at the point of purchase."
HomeSphere's cloud-based technology platform and two applications close the gap between builders and manufacturers. Builders can use My HomeSphere to manage their rebate programs and discover new products. Manufacturers can use HomeSphere-IQ to access industry-changing homebuilder data including where their products are installed and where there is opportunity to grow market share.
"HomeSphere is a natural partner for Nortek Security & Control's state-of-the-art technology products," adds HomeSphere chief revenue officer Greg Schwarzer. "Homebuyers are seeking more and better smart home devices. Through our digital marketplace local builders gain incentives and more awareness of Nortek Security & Control's products, while NSC can target the right products and the right support to the right buyer with our proprietary data and information."
---
June 3
Meridian Audio has donated its DSP8000SE Digital Active Loudspeakers—in a white finish–to stand at the entrance of CEDIA's new Global HQ in Fishers, Ind.
"We have been a proud member of CEDIA since 1996, and fully support the Association and its members in delivering premium quality experiences to consumers," comments Katy Bradshaw, director of marketing at Meridian. "The new CEDIA Global HQ is a center of excellence for the industry and a showcase of what CEDIA members can achieve. As a result, we're delighted that our DSP8000 Special Edition loudspeakers can take pride of place in the reception area of the building and deliver authentic, richly detailed, high-resolution audio to all visitors."
The Meridian DSP8000SE speakers are available in a wide range of standard colors and finishes and come equipped with integral DACs, pre-amplifiers, power amplifiers and built-in high efficiency digital crossovers.
Also located at the CEDIA HQ—in the library—are black Meridian DSP3200 loudspeakers.
Opened in March 2019, CEDIA's state-of-the-art facility includes office space, a training facility, and an experience center.
---
Stewart Filmscreen offers a new online tool for exploring screen options, customizing solutions, and ordering products. At the heart of the experience is the Screen Finder capability that allows users to quickly find the right screen for any project, and the Configurator Price Quote (CPQ) tool with built-in drawing and quote capabilities that speed up the design process for integrators.
"This website relaunch reflects our relentless attention to detail by delivering the best customer experience at every step of the process," says Mary Stewart, CEO and owner of Stewart Filmscreen. "Everything needed to make a screen decision will now be offered right on our website, truly making it as easy as possible to do business with us."
Designed to be intuitive and easy to navigate, the new site is packed with quick-access menus, original content, and visuals. Visitors can quickly sort through all 35 of Stewart Filmscreen's options by filtering by screen type, image width, mounting method, masking options, or special features. Once a product is selected, visitors can learn more about each product and its ideal applications, see it in a gallery of real-life installations, and access a printable brochure. The brochure includes technical information, fabric options, and — for the first time — the base MSRP specific to that product. In addition to individual product pages, the site offers a screen material comparison tool of its 30 different screen materials.
The Screen Finder walks users through a series of questions based on a few key project details to determine which product or products would be most appropriate for the specific venue.
Currently in beta, the CPQ replaces the former Web Screen Assistant. It allows dealers to personally configure a 2D scalable drawing of any screen, create and export CAD drawings, and get a personalized quote that can be used as a sign-off for an immediate build.
---
May 28
MQA (Master Quality Authenticated), has announced that Control4 Corporation is the first home automation platform to support MQA's award-winning technology, with its new Control4 Smart Home OS 3.
MQA delivers authenticated master-quality music in a file small enough to stream.
MQA music can be streamed on the TIDAL app, which also natively integrates with Control4. TIDAL is an artist-owned global music streaming and entertainment platform that brings fans closer to their music icons, and has partnered with MQA to deliver guaranteed master-quality recordings directly from the studio source.
Control4 OS 3 offers MQA technology and is available worldwide for new and legacy systems using EA Series controllers, as well as Triad speakers and equipment such as the Triad One Streaming Amplifier.
"As a leading specialist in the home automation market, Control4 is simplifying the daily lives of music lovers who want a streamlined, multi-room listening experience. We're proud to collaborate with Control4 and the growing global ecosystem of partners who believe everyone deserves to hear their favourite music in its original master quality," states Bob Stuart, found and CTO, MQA.
---
May 24
DoorBird's IP-based video door intercoms can now be integrated seamlessly with Snom phones. When the doorbell rings, the audio and video signal from the door intercom is transmitted to the Snom IP phone providing two-way audio communication as well as video via the phone video display. With the DoorBird and Snom integration, the video image is immediately visible when the doorbell rings, even before the call is answered.
Bird Home Automation, the Berlin-based manufacturer of the DoorBird product line, developed a special Common Gateway Interface (CGI) to enable Snom IP phones to retrieve image data from the DoorBird camera. All other data is transmitted via standard SIP protocol. The user can communicate with the visitor via the hands-free function or by picking up the handset. The IP door intercom can also be controlled via the Snom phone to open the entrance door whenever required.
---
May 22
Lutron joins the Philips Hue 'Friends of Hue' program with the introduction a new smart bulb dimmer. The product solves the problem of smart bulb users losing control of their smart lighting when a light switch is accidentally turned off. The Aurora smart bulb dimmer, a wireless, battery-powered dimmer that can be mounted directly over a toggle switch, keeps Signify's Philips Hue smart bulbs and fixtures ready for use.
Touching the Aurora dimmer turns on and off Hue lights; turning the knob brightens and dims them.
"Lutron is pleased to join the Philips Hue 'Friends of Hue' program and offer this unique, wallmounted smart lighting control that enriches the Hue experience," says Matt Swatsky, vice president, Residential Mid-Market Business at Lutron. "Lutron prides itself on aligning with global, best-in-class companies like Signify to improve and evolve the lighting experience. Together, Lutron and Signify are addressing smart bulb user feedback with an attractive and practical solution that locks toggle switches in place to keep smart bulbs ready, while providing an additional point of control."
Just like the Philips Hue system, the Lutron Aurora smart bulb dimmer operates via Zigbee technology. You can still control your Hue lights with the Aurora dimmer even if the Wi-Fi goes down.
---
May 21
Savant will showcase a first wave of products that are compatible with Apple HomeKit at the Lightfair tradeshow in Philadelphia, May 21-23. The products will include Circuit Breaker Companion Modules for Lighting and Energy, and the company's entire lighting lineup: Savant Smart Bulbs, DMX LED Light Strips, DMX and 0-10V light fixtures and any third party fixture connected to Savant's DMX or 0-10V controllers.
The newest solution to join the HomeKit-compatible portfolio is the Circuit Breaker Companion Module.
Designed in partnership with sister-company Racepoint Energy, Savant Breaker Companion Modules are engineered to deliver both control and energy management functionality of lighting loads as well as other devices throughout the home. Large appliances, outlets, pool pumps and other electrical loads (up to 30 Amps) can be connected to Savant's modules and are designed to deliver energy consumption data across the whole home. During peak usage times or other electrical events, homeowners can see power consumption and make real-time adjustments or rely on their Savant system to make adjustments automatically.
---
VIZIO, Inc., is adding new features to its VIZIO SmartCast 3.0. The additions include: support for Apple AirPlay 2 and HomeKit, expanded voice search functionality through Alexa and Google Assistant, new WatchFree channels and more entertainment apps. The new updates and features will begin to roll out in the coming weeks via free cloud-based updates to new and existing VIZIO SmartCast TVs and displays.
"The beauty of VIZIO SmartCast is its ability to evolve. Through continuous cloud-based updates, we're able to help users truly make the most of their entertainment experience by providing them with the latest features and content on an ongoing basis," says Bill Baxter, chief technology officer, VIZIO. "With the new performance and interface enhancements, expanded feature set, and bountiful content offerings, VIZIO SmartCast 3.0 serves as a gateway to a more robust and streamlined smart TV experience."
The latest 3.0 iteration of the platform will deliver an even more responsive smart TV experience highlighted by quick-to-access apps and a redesigned home page.
Soon, users with Alexa-enabled devices will have the ability to search content by titles and genres without lifting a finger. Users with a Google Home or Google Assistant-enabled device will also be able to use simple voice commands to launch apps, switch picture mode, select inputs as well as pause, resume, stop, fast-forward, rewind content and more.
With support for Apple AirPlay 2 and HomeKit also being added to new and existing SmartCast TVs and displays in the coming months, millions of VIZIO SmartCast users will be able to effortlessly play content more directly from their iPhone, iPad and Mac to SmartCast TVs.
VIZIO SmartCast 3.0 also includes VIZIO WatchFree, the completely free streaming service that provides access to live news, sports, movies, TV shows, viral videos, concerts and more all without the expense of monthly subscriptions or transaction fees. WatchFree is easily accessible via a dedicated input and is also located on the SmartCast Home screen.
---
Nortek Security & Control LLC releases the new NOON Lighting System Driver for its ELAN control system. Built by driver developer Chowmain, the new driver enables NOON Light control to be easily managed from within the ELAN control platform.
Coordinating all the lights in a room with one-touch, NOON's modern switches work together to transform a room's mood or accent an activity. Exclusive bulb detection technology combines with scene-creation algorithms to automatically create lighting scenes, using the fixtures already in installed within the home. The new ELAN NOON Driver provides automatic discovery of all loads and scenes in the NOON Lighting system, plus two-way control and feedback of lighting scenes and dimming. Instant feedback within ELAN is provided when lighting is controlled from a switch or another application.
"We are excited to provide our dealers with the ability to control NOON Lighting within the ELAN systems they are installing," says ELAN Product Manager Jeff Shaw. "NOON's new scene-based, in-home lighting control is exceptionally easy to personalize, which makes it a great fit with ELAN. It's an upscale lighting experience that is both cost-effective and easy-to-use."
---
Guardian Protection Services, the number two company in this year's CE Pro 100 unveiled a new branding initiative Monday along with announcing a multimillion-dollar integrated marketing campaign.
The company dropped Services from its namesake and now goes to market as Guardian Protection, along with a new logo and brand identity. The new branding initiative includes several new partnerships in Pittsburgh and across the United States.
"For nearly seven decades, we have been a leader in the security services industry and today, our future looks even brighter as we continue to lead, innovate and bring value to our loyal customers," Guardian Protection President Bryan Cipoletti states. "I'm excited to unveil our new branding and our 'Protect Your World' marketing campaign that launches today in 17 markets nationwide."
In the announcement, the company explains its brand evolution comes after months of intensive strategic analysis conducted by senior executives, with input from employees and Guardian customers. Read the full article here.
---
May 20
Cary Audio has introduced a new integrated amplifier to its lineup. Building off the reputation of the company's SLI-80 vacuum tube integrated amplifier, the new SLI-80 HS (Heritage Series) features circuitry with very little feedback. Solid-state rectification adds pace to the music and improved dynamics and bass detail over earlier versions of integrated amps. A pair of toggle switches enable the selection of either triode mode producing 40 watts per channel of Class A power, or ultra-linear mode which doubles power to 80 watts per channel in Class AB. The LSI-80HS carries a list price of $4,495.
---
NAD Electronics announces that its C 658 BluOS Streaming DAC will soon be equipped with room correction software from Dirac Research. The update is scheduled for mid June.
"Speaker placement is hard to get right," says Cas Oostvogel, NAD Electronics product manager. "You are limited by practicalities like leaving doorways clear, placement of other furniture, and location of electrical outlets. Dirac Live essentially does the heavy lifting to make your music sound as if your speakers were ideally placed."
The C 658 includes a microphone so users can calibrate the listening enviroment using Dirac's app. As many as five different listening profiles can be stored.
---
May 16
Audio Research has launched a new amplifier, the Reference 160S. It follows on the footsteps of the company's 160M monaural amplifier introduced in 2018. The new model featuers a vacuum tube design with dual transparent power meters that float in front of eight KT150 output power tubes. It also includes an auto-bias circuit, switchable Triode or Ultra linear modes of operation, balanced and single-ended inputs, and an output tube monitoring mode. It carries a retail price of $20,000.
---
Kwikset now offers the second-generation of its Signature Series Deadbolt with Home Connect. The two upgrades include the inclusion of a newer Z-Wave 500 Series chip and a smaller interior footprint. Like its predecessor, the new lock features Kwikset's SmartKey Security technology which allows homeowners to re-key the lock in seconds without a locksmith. It carries a retail price of $129.
---
DTS, a global developer of audio solutions and a wholly owned subsidiary of Xperi Corporation, has announced the availability of AirPlay 2 in select DTS Play-Fiproducts. AirPlay 2 support is now available on the McIntosh RS200 and Arcam rPlay, with additional products to be announced this year.
AirPlay 2 opens a world of multi-room streaming possibilities. Music playback on AirPlay 2 products can be started via spoken commands to Siri or to a HomePod. Alternatively, users can use spoken commands to add AirPlay 2 speakers into a group with a HomePod or even transfer music playback from the HomePod to other AirPlay 2 products in the home. Apple users have a variety of other ways to access their AirPlay 2 products, including direct streaming from iTunes, iOS, MacOS and AppleTV. The additional network buffering in AirPlay 2 provides greater transmission reliability in cases where Wi-Fi connections are temporarily unavailable or unstable.
"We are thrilled to bring AirPlay 2 into the DTS Play-Fi experience," says Dannie Lau, general manager, DTS Play-Fi. "With this new ability, our partners can better service Apple users with a feature set that meets their expectations for interoperability with the products they love."
---
Lenbrook International, the owner of award-winning high-fidelity audio brands NAD Electronics, PSB Speakers, and Bluesound wireless multiroom players, has announced that the company has joined the D-Tools i3 (Industry Information & Insight) Program. Lenbrook's participation provides D-Tools Cloud users access to the company's complete, detailed product specifications and access to dealer specific pricing, and related information for use in the sales, system design, documentation, and procurement of their products for their client engagements.
With a full suite of rack-mounted and traditional distributed audio components, many of which run Lenbrook's multiroom control and music management platform called BluOS. With the addition of Lenbrook's brands to the D-Tools Cloud, customer integrators are offered versatile components for residential and commercial use cases.
"We are excited to be an i3 Partner," says Joe de Jesus, custom integration product manager for Lenbrook International. "Our goal is to offer convenient ways for custom integrators to specify our products into their projects and D-Tools is the global leader in specification software."
---
Access Networks has announced that it has partnered with Domotz, a remote monitoring and management platform for IoT.
As a result of this new partnership, Access Networks is now outfitting every newly deployed Core custom system with the powerful, flexible, and scalable Domotz solution for remote network monitoring and management. According to Access Networks, its growing network of dealers will now have the means to improve customer service, reduce support costs, and operate more efficiently using Domotz.
Easy to deploy, Domotz is downloaded on local hardware or on the Domotz Agent, a dedicated appliance that sits at the broadcast level of the network. Through the Domotz Cloud and the Pro Mobile Application, users are notified when changes occur that could affect the network connection, speed, or performance.
"We're excited to be working with Domotz because of our integrators' familiarity with the product, the engineering of Domotz, and the company's ability to add new features and capabilities at a fast pace," says Bryce Nordstrand, chief sales officer, Access Networks. "The Domotz team has been working hand-in-hand with our engineering staff to be certain we have the tools we need to facilitate faster response times and better service for our dealers and their clients."
---
May 14
Bedrock Learning, Inc., has expanded its systems installation training curriculum with the release of updated online courses, including one in Spanish.
The Connected World online course provides an overview of the smart home industry and IoT, and presents trends and future technologies. The four-hour course offers information and statistics on smart home topics, and discusses subsystems comprising an integrated building, the phases of a project, and the stakeholders involved. The course is recommended for employees involved in sales, marketing, management, and those in the field. The course costs $99 and is availalble online 24/7.
For technicians starting out in the field or those who need a refresher is an updated eight-hour online course, Fundamentals for Electronic Sytems Technicians. It covers construction and electrical basics, jobsite safety, tools and industry standards, fasteners and anchors, structured wiring, testing, and troubleshooting. This course prepares students for entry-level industry certification C-EST by ESPA.
---
May 13
IntelliVison Technologies Corp., a subsidiary of Nortek Security & Control LLC, is demonstrating at IoT World 2019, May 13-16 in Santa Clara, Calif., a full range of AI and video analytics applications, including facial recognition, aimed at embedded smart cameras and IoT devices.
The company is showing examples of facial recognition such as personalization in Nortek Security & Control's Elan Intelligent Touch Panel and access control with anti-spoofing. Examples of video analytics include human and vehicle detection, traffic control, and collision/lane departure warning and driver monitoring.
"Face recognition is becomeing the pervasive application of embedded smart cameras," says Vaidhi Nathan, SVP Cameras and Analytics at NSC. "and IntelliVision is a laeder in optimizing analytics for in-camera use. Peronalization for homes and vehicles, access control for smart buildings, and face-based authentication are just some of the applications that face recognition is powering."
---
May 6
Rhapsody International Inc., a digital music and music streaming technologies company, has announced it has completed a global agreement with MQA, the developer of authenticated master quality music in a stream-friendly format. Rhapsody's Powered by Napster platform service now offers partners the option to choose high-resolution and studio-quality audio for those who select MQA (Master Quality Authenticated) as their format of choice.
Powered by Napster will offer MQA music tracks across multiple platforms including mobile, automotive and home.
"Powered by Napster brings new and innovative branded streaming music services to partners intent on transforming their customer experience. High-resolution audio is a powerful tool to have in our box," says Angel Gambino, chief commercial officer of Napster. "Our work with MQA signals the growth of high-resolution audio streaming and quality becoming a bigger part of the conversation."
---
May 2
Harman's Mark Levinson high-performance audio brand recently introduced the No.5805 and No.5802 Integrated Amplifiers and brought a high-quality listening experience to more than 250 people at ListenUp's annual Music Matters event on April 24-25.
The No.5805 and No.5802 were created to deliver high levels of performance, while implementing state-of-the-art features and efficiencies gained from decades of superlative audio engineering. With a brand-new industrial design, fully discrete PurePath circuitry, Precision LinkII DAC, MainDrive headphone power, and robust dual monaural Class AB amplification, the No.5805 and No.5802 deliver luxurious fidelity with premium features and flexibility – proudly-designed, engineered, and precision-crafted in the USA.
"We were honored to be a part of Music Matters 2019 with our partners at ListenUp. It's always a great event where we can share high-quality music and listening experiences with their customers in a personable and relaxed environment," states Jim Garrett, senior director of product strategy and planning for Harman's Luxury Audio Group. "We look forward to the next one."
---
April 30
Audio-Technica has announced that it has entered into a partnership with VPI Industries, Inc., an audiophile-centric manufacturer of turntables. Audio-Technica will supply phono cartridges for select VPI turntable models, which will be sold with premounted Audio-Technica cartridges.
In addition, Audio-Technica will supply pre-mounted phono cartridges for the Shinola Runwell turntable, manufactured by VPI.
"We are extremely proud and excited to be partnering with VPI," says Greg Pinto, vice president of marketing and consumer sales, Audio-Technica. "VPI is well-known among audiophiles and music lovers as one of the world's finest turntable brands, and we are honored that the company has chosen Audio-Technica to supply VPI with cartridges that complement the turntables' exceptional musical performance."
---
Luxul has announced a firmware update for its AMS-1208P; AMS-1816P; AMS-2616P; AMS-2624P; AMS-4424P; XMS-1208P; XMS-2624P; XMS-5248P, and XMS-7048P network switches.
The 4.1.3 firmware addresses these Issues:
Changes IGMP settings that were set with factory default for firmware version 4.1.2 that would cause discovery of devices to fail for systems like Savant, Control4, Luxul controllers, etc.
After completing the upgrade to 4.1.3, there are 2 options for the settings to be applied:
In the web UI navigate to Configuration > IPMC > IGMP Snooping > Basic Configuration. Uncheck Snooping Enabled and check Unregistered IPMCv4 Flooding
Factory default your switch and the configuration will be automatically applied.
---
Alula, a manufacturer of smart security and automation systems, has announced the launch of AlulaConnect, a new partner portal that makes it easier than ever for security professionals to connect customers to the Alula Platform.
AlulaConnect replaces the previous portal, AlarmDealer.com, which will remain available throughout the year as security professionals begin a phased migration to the new interface at www.AlulaConnect.com.
"A new look, new features and a new name–we have rebuilt this element of our platform from the ground up," says Brian McLaughlin, CEO of Alula. "We extended the capabilities to elegantly manage the full suite of services: security, video and home automation. Additionally, we aligned this with our Connect family of products as it really brings all the elements of our vertically integrated solution together–from sensor to hub to network and data."
---
April 25
Audirvana, the maker of expert audio software for Mac, has redesigned its software to produce hi-fi quality audio. The new software version 3.5 for Mac transforms a Mac computer into a source of high-fidelity audio. By mastering the computer's flow of audio signals, the Audirvana software avoids the intervention of other applications during music listening. It also stabilized the power supply to minimize digital distortion or radio interference.
The software allows the playback of audio formats including FLAC, WAV, AIFF, and MQA, as well as DSD files. It also integrates with Tidal, Qobuz, and HRA streaming services.
The version 3.5 software includes a new graphical user interface to allow users to search by artist, track or album.
A trial version is available for free for 30 days; suggested retail price of Version 3.5 is $75.
---
Dish and Josh.ai have joined forces to enable voice control of Dish's Hopper family of set-top boxes. Using natural language cues, Dish and Josh.ai customers can now navigate the Dish guide, menu, play, pause, fast-forward and select content. Examples of a voice commands executed to Dish devices by the Josh.ai platform: "Watch the Weather Channel," "Channel 200," and "Guide."
These commands can be joined by other commands to change the entire room environment. "Watch ESPN, turn down the volume on the TV, open shades to 30 percent and turn on the lights," for example, will issue commands to all devices.
Dish's integration with Josh.ai follows on the footsteps of the company's integrations with other voice control platforms including Google Assistant and Amazon Alexa.
The integration of Josh.ai is available on Dish's Hopper (all generations), Joey (all models) and Wally set-top boxes.
---
Screen Innovations (SI), a company known for its Black Diamond projection screen, has announced a new "Quick-Build" screen program offering a three- and five-day build on a pre-defined set of SKUs. This new program incorporates the most popular sizes and materials from SI's line of Motorized, Fixed, Zero Edge, and Zero Edge Pro screens.
"The goal of the Quick-Build program is not simply supplying our customers the screen they want faster but doing so reliably. What we are really promoting is consistency—we will ship on time, every time," says Jason Reis, COO at SI.
In addition to jumping into a three-day or three-day build line, Quick-Build screens also take less time to order compared to SI's existing custom screen builder tool. The Quick-Build ordering system displays a selection of filterable screen products with instant screen drawing downloads and a quick checkout system.
---
April 23
The voice control and automation company josh.ai has partnered with Sonos to launch VoiceCast.
According to josh.ai, the partnership provides a new way for homeowners to interact with its systems through the utilization of Sonos speakers to deliver voice responses.
Compatible Sonos products include the Amp, Play:5 Gen 2 and the Sonos One.
josh.ai points out that dealers can activate the voice options by making configuration changes to the Micro settings, and in its web portal that corresponds to the Sonos product located in a particular room.
"Sonos has always been a leader in innovative experiences for music in the home, and we're thrilled to be working closely with them to offer exciting featurs to our clients," states Alex Capecelatro, CEO, josh.ai. "Our team is extremely proud of our device integrations and the continuous development of revolutionary ecapabilities that add value to living with josh.ai. Our goal is to deliver a magical user experience, and VoiceCast with Sonos is another step towards that vision."
---
James Loudspeaker, a designer and manufacturer of décor-friendly entertainment products for both residential and commercial applications, has announced the formation of the Mavericks Architectural Cinema (MAC) division. The James Loudspeaker MAC division will focus on the design, engineering and product specification of high-performance cinema sound systems, relying on the expertise of division Executive VP John Bishop.
The Mavericks cinema speakers from James Loudspeaker provide ultra-wide bandwidth, very high sound pressure levels and ultra-low distortion. The James Loudspeaker MAC division will focus on the design, engineering and product specification of high-performance cinema sound systems ranging from a simple 5.1 systems, to immersive audio systems utilizing one or more of the available object-based home theater formats.
John Bishop has leveraged his expertise in cinema design over the last 20 years as sales engineer, consultant and technical rep for many companies, including Runco International, Christie Digital, Barco Residential, Stewart Filmscreen, ACURUS and Trinnov. "John's genuine passion and expertise in the residential cinema category has been evident to us during our entire working relationship," says CEO Mark Schafle. "John has been at the forefront of exceptional residential cinema design since the category began, and I am confident that he will bring significant value to James Loudspeaker and our discerning customers in this role."
---
April 18
The Home Technology Association has updated its smart home technology Budget Calculator, to make it easier for builders, interior designers, architects, construction estimators and homeowners to allocate budget for and physically accommodate technology earlier in their projects.
Launched in conjunction with the HTA website and free for anyone to use, the Budget Calculator has grown into the association's most-used resource to empower decision-makers in the technology buying process. New updates for 2019 make the calculator more accurate, more specific, and easier to use.
Here is a video that explains the calculator in greater detai.
---
Pioneer & Onkyo USA Corporation have announced the availability of for the brands' Apple AirPlay 2 firmware for select network-enabled components. This update covers a broad lineup of products to include models like the Pioneer SC-LX901, which was released in 2016 to current best-selling models such as 2018's VSX-933.
The Pioneer models compatible with this update include:
AVRs
SC-LX901
SC-LX801
SC-LX701
VSX-LX503
VSX-LX303
VSX-LX103
VSX-933
VSX-S520
Network Stereo Receiver
SX-S30
Onkyo products compatible with the update include:
AVRs
PR-RZ5100
TX-RZ3100
TX-RZ1100
TX-RZ920
TX-RZ830
TX-RZ730
TX-RZ630
TX-NR787
TX-NR686
TX-NR585
TX-L50
Network Stereo Receivers
---
April 17
KanexPro, a provider of connectivity solutions to the IT and AV markets, announces a partnership with DTVGameControl, a solution designed for controlling and managing video tiling and video walls in sports bars and restaurants. KanexPro will feature DTVGameControl in select AV over IP products, including the Network AV over IP Encoder and Decoder.
By incorporating DTVGameControl in KanexPro products, end users can manage and control DirecTV, Dish Network, cable receivers, video tilers, and video walls. DTVGameControl features "Game Day" tabs to detail current sporting events for quick access to the latest game, without having to spend time searching through channels. Through DTVGameControl, televisions will automatically turn on each device at a scheduled time on the desired set channel.
"We're pleased to announce our partnership with DTVGameControl for increased compatibility and enhanced user-experience with our Network AV over IP Encoder and Decoder," says Tracy Thomas, director of marketing for KanexPro. "Our Network AV over IP Encoder and Decoder is the ideal solution for digital signage in bars, restaurants, houses of worship, large universities and corporate AV settings. Providing high-resolution audio and video, our Network AV over IP Encoder and Decoder are now even more simplified for bars and restaurants, allowing them to control their video feed within seconds."
---
Luxul has announced a firmware update for its XAP-1510; XAP-1410; XAP-810; XAP-1440; XAP-1240; XAP-1230; XAP-1210; XAP-310 & XAP-1500 wireless access points (WAPs).
The new 6.3 firmware includes enhancements such as the elimination of reboots when making configuration changes to the WAPs, as well as a correction for a subnet display error, and it also provides support for future wireless controller updates.
---
April 16
Kwikset brand of Spectrum Brands, Inc. – Hardware & Home Improvement Division, has announced that its SmartCode 888 Deadbolt Lock was chosen to become part of the new Home is Connected smart home system from D.R. Horton, Inc.
D.R. Horton's Home Is Connected system is included in the base price of each new home from the company's family of brands. The system includes a robust central hub by Qolsys that controls the smart home features, including a home alarm and automation platform by Alarm.com, Honeywell Home thermostat from Resideo, smart switches by Eaton Corporation, video doorbell by SkyBell and hands-free, voice-first experiences with Amazon Alexa.
---
Yamaha is bringing music and entertainment fans closer to their favorite artists by giving them access to even more streaming and voice control capabilities with a series of upcoming firmware and app updates. Beginning this month, 15 current home audio products, including a soundbar, wireless speakers and AV receivers, will start offering Apple AirPlay 2 support, Qobuz high-res streaming services and expanded Spotify Connect capabilities. Additionally, starting tomorrow, more than 70 Yamaha audio products will gain support for Actions on Google through an update to the Yamaha MusicCast app.
These new capabilities join a growing family of built-in services – including Spotify, Pandora, SiriusXM Internet Radio, Deezer, TIDAL and Napster – as well as an impressive lineup of features such as high-resolution audio support, voice control via an Alexa device, and Wi-Fi and Bluetooth connectivity.
Firmware updates will also add eARC (enhanced audio return channel) functionality to 23 of its industry-leading AV receivers.
"Our line of home audio products features some of the most robust hardware in the industry. We've been meticulously focused on building on that foundation to enhance the value our customers derive from our latest products through a series of free firmware updates," says Alex Sadeghia
If you enjoyed this article and want to receive more valuable industry content like this, click here to sign up for our digital newsletters!