Indoor air quality (IAQ) is a key component of the healthy home and wellness/biophilia categories, so it's not surprising that a company with a long history of central vacuum and ventilation products is raising its IAQ game.
During the recent International Builders' Show (IBS) in Las Vegas, Broan-NuTone announced several product releases and initiatives related to its "Come Home to Fresh Air" mission.
Variety of Sleek Digital Wall Controls
For starters, the company unveiled its next-generation digital wall controls dedicated to enhancing all new and existing Broan-NuTone ventilation fans.
The lineup includes the Broan-NuTone Digital Dehumidistat, Occupancy Sensor, Speed Control, Delay-Off Timer and Countdown Timer. They feature a low-profile, Decora-style design to fit well with today's home aesthetics.
Each switch includes accurate and fast self-control settings for powerful ventilation when it's needed, according to the company.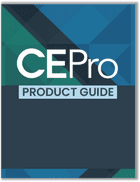 CE Pro's 2022 Product Guide showcases some of the latest and innovative solutions from manufacturers serving the custom electronics industry in a cross-section of categories.
Download the guide now!
The simple controls eliminate excess moisture and airborne pollutants while reducing energy consumption, Broan-NuTone says, adding that upgrading one of its existing exhaust ventilation fans is as easy as installing one of the new switches.
"We are proud to offer builders an effective and easy way to 'switch' to energy-efficient indoor air quality control," says Peter Schrader, assistant product manager, Broan-NuTone.
SurfaceShield Collaboration Combats Bacteria & Pollutants
Meanwhile, addressing the ventilation fans themselves as well as the oft-neglected household task of cleaning bathrooms, Broan-NuTone partnered with antibacterial LED lighting provider Vital Vio to create the SurfaceShield. It's a new class of vent fan featuring LED light designed for hands-free cleaning protection of places such as bathrooms, home offices, nurseries and home gyms, according to the company.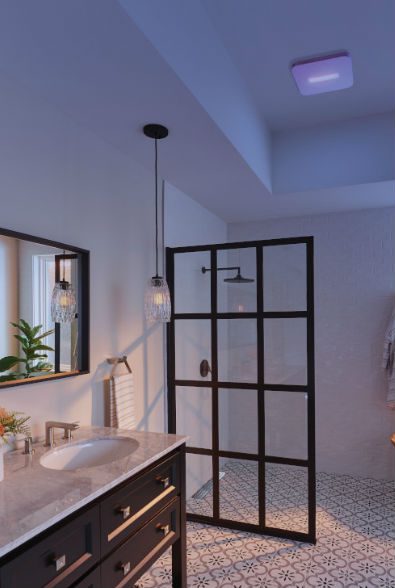 Broan-NuTone Roomside series fans and DIY replacement grilles with SurfaceShield technology enlist the Vital Vio LEDs that are said to be deadly to bacteria, fungi and mold, and pull airborne pollutants from the room while preventing bacterial surface buildup.
"With SurfaceShield we are helping homeowners combat mold, mildew, bacteria and other air pollutants by protecting the room's surfaces from these microorganisms and removing excess moisture and airborne impurities," says Edwin Bender, VP of marketing, Broan-NuTone.
"By partnering with Vital Vio, Broan-NuTone is making a major advancement in our mission to make the air in homes as fresh as the air outside."
The company released a study back in 2017 in which it found that while 79% of survey takers felt IAQ could contribute to certain health issues, only 44% were worried about the air quality in their homes. Only 38% of respondents thought the lack of a bathroom fan impacted air quality, and 36% thought the same of a kitchen range hood.
The company noted that partner and home improvement expert Danny Lipford concurred on the importance of addressing vent fans and range hoods. "Bath fans and range hoods are the easiest ways to drastically improve indoor air quality," he said.
"The key is to use them every time you shower or cook, leave them on for 10 minutes after you've finished, and replace them every 10 years."
Cloud-Connected, Whole-Home IAQ System on Way
In addition to the new products at IBS, Broan-NuTone previewed its Connected IAQ system, which it says is the first cloud-connected, whole-home IAQ and is launching in Q4 2020.
The system automatically monitors and optimizes indoor air while fully integrating a home's supply and exhaust ventilation, according to the announcement.
It can be installed in new construction or remodels without the need for an incremental hub, Broan-NuTone adds, noting it can be controlled by a smart device app.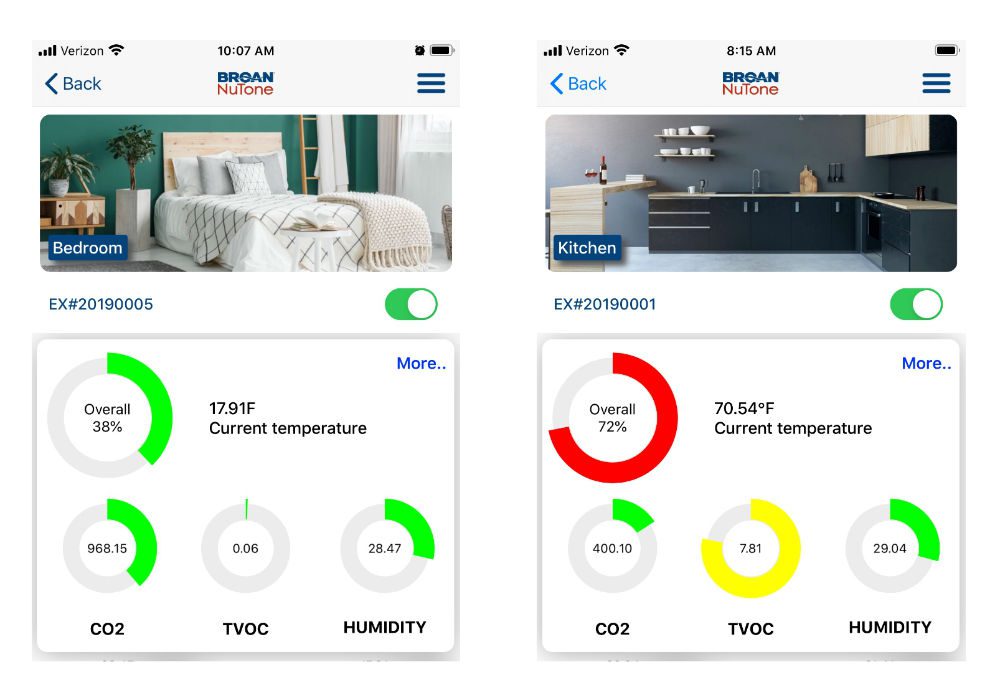 Free-standing sensors detect when humidity and pollutants are present and automatically switch on the appropriate vent fan, range hood, ERV/HRV (energy recovery/heat recovery ventilation) or supply fan, the company explains. Issues are mitigated through a balance of exhaust and fresh air automatically via the Connected IAQ solution, Broan-NuTone says.
"The benefit to homeowners is a fully customizable, automated indoor air quality system that provides up-to-the-minute reporting on the home's indoor air quality and how the system is acting to maintain constant airflow and the freshest air possible," the company states.