CEDIA Expo 2023 has been full of surprises so far, and it's only just begun. Take, for instance, Savant announcing that it will be integrating with Apple's Siri. According to Savant, the company's AI engine will be using Siri to interpret natural language for enhanced voice control while also getting some added interactions with Apple features like AirTags.
In fact, Savant has stated that it will be using triggers from AirTags, near-filed communications (NFC) tags and geofencing, to better control entertainment, comfort, lighting, energy, and security throughout the entire home.
Siri Integrations Open Up the Apple Ecosystem to Savant Users (and Vice Versa)
Over the last five years, Savant has developed AI-driven voice capabilities that allow for natural language voice recognition. Earlier this year, Savant also introduced its own AI-powered smart network based on Juniper Network's Mist Wi-Fi technology.
However, integrating with Siri is certainly taking the next step. Now, Savant's AI technology can be triggered through Siri Shortcuts allowing for additional hands-free automations, such as geofencing or tapping an Apple AirTag or NFC tag.
As an example, Savant poses this: Imagine asking Siri on an Apple Watch to activate a Savant Scene that plays your Apple Music playlist, all while light colors dynamically react to the beat and rhythm of the music.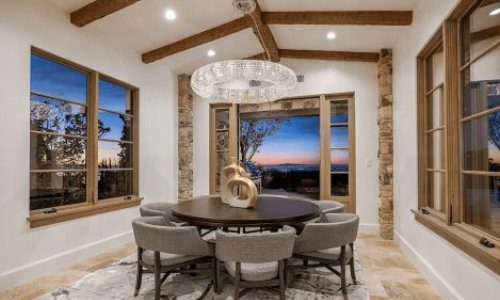 As a custom integrator, lighting is in demand. Effective communication, education and showcasing the value proposition of LED light fixtures in conjunction with integrative control systems are the keys to overcoming challenges and closing sales in this specialized market. Join us as we discuss the future of digital lighting and control with David Warfel from Light Can Help You and Patrick Laidlaw and Mark Moody from AiSPIRE.
Register Now! 
Or ask Siri on an Apple HomePod to dim the living room lights, turn on the Apple TV and launch Disney+. In addition to these Apple devices, the Savant Pro Remote, which already integrates with Siri, is another voice input in the home that can leverage Savant AI technology for easy control.
Savant notes this even extends into the vehicle where Savant AI technology via Apple CarPlay can enhance personal safety and security as you approach the home (very similar to Alarm.com's Android Auto integrations).
With the recent launch of Savant daVinci 10.4, Savant has also made it possible to also build Apple Music into Savant Scenes and custom automations.
Savant daVinci 10.4 will also give users the ability to ask Siri to control the entire Cync platform of smart home products from GE Lighting, a Savant company. This includes the Cync Dynamic Effects entertainment lighting portfolio.
Users can experience millions of brilliant colors and exciting light shows that move to music by simply asking Siri to get the party started. Access to these capabilities requires a Mac-based host as well as a subscription to Savant Essentials.
What the News Means for Converting DIYers to Pro Clients
While certainly cool news in the realm of voice control, CE pros will also want to take note the potential this provides in bridging the transition from DIY to Pro builds. While both categories of smart home products have been seemingly in conflict with one another, there is no denying that many DIY enthusiasts eventually hit a wall with their work, prompting greater interest in professional solutions.
Being one first complete control and automation solution built on the Apple platform, integrations with the Apple ecosystem are nothing new for Savant. Instead, the Siri integration announced at CEDIA Expo 2023 represents a long line of compatibility updates the company has added to its control system with each one bridging the gap (whether intentional or not) between the DIY Apple HomeKit ecosystem and the Pro Savant system.
Being able to bridge that gap, while not crucial, would help make the transition from DIY systems to pro that much smoother for both the client and the integrator they hire. In many cases, the client retains familiar controls from their DIY system while easing them into the new system in a way that leaves the door open for a full upgrade later down the line.
It's a possibility yet unseen in the professional smart home space, with the only one coming close being Google's efforts through its Home ecosystem. It's also a possibility the professional integration community remains relatively split over, with many CE pros claiming there is little crossover between the audience that would start out with a DIY system, versus one that would ultimately purchase a professional-grade system.
That hasn't stopped other integrators within the market from formulating solutions based around a more average, middle-market clientele, and from integrators in general focusing on future-proof, easily upgradeable infrastructure in their installations where applicable.
With more integrations like this meaning consumers can potentially hold onto prior DIY investments while moving up to a more comprehensive system, gradual upgrades to a pre-established system become more feasible. However, weather a more piecemeal approach may be more enticing to consumers is something that has yet to be seen in an industry known for its larger, more extravagant projects (like many of those featured in our 2023 Home of the Year Awards).
There's also no denying the power of being able to tap into a consumer base as loyal as Apple users.
If you enjoyed this article and want to receive more valuable industry content like this, click here to sign up for our digital newsletters!