CEDIA Expo 2023 has concluded. The largest North American tradeshow for the professional smart home and AV industry came and went with three full days of networking, education and product viewings exciting exhibitors and attendees alike. While we're waiting for the attendance numbers to roll in, though, there's still plenty to talk about in the form of AI-powered smart home devices, WFH solutions, resimercial, and lighting.
To keep everyone up to date on all the news and conversation surrounding CEDIA Expo 2023, CE Pro has compiled this definitive hub for the topic.
We'll be providing plenty of updates as our editors report their own findings and experiences from the show floor, so be sure to check back in—or even just bookmark this page—if you're keen on keeping up to date with all the happenings at CEDIA Expo 2023.
Until then, from all of us at CE Pro, we look forward to seeing you at next year's show!
---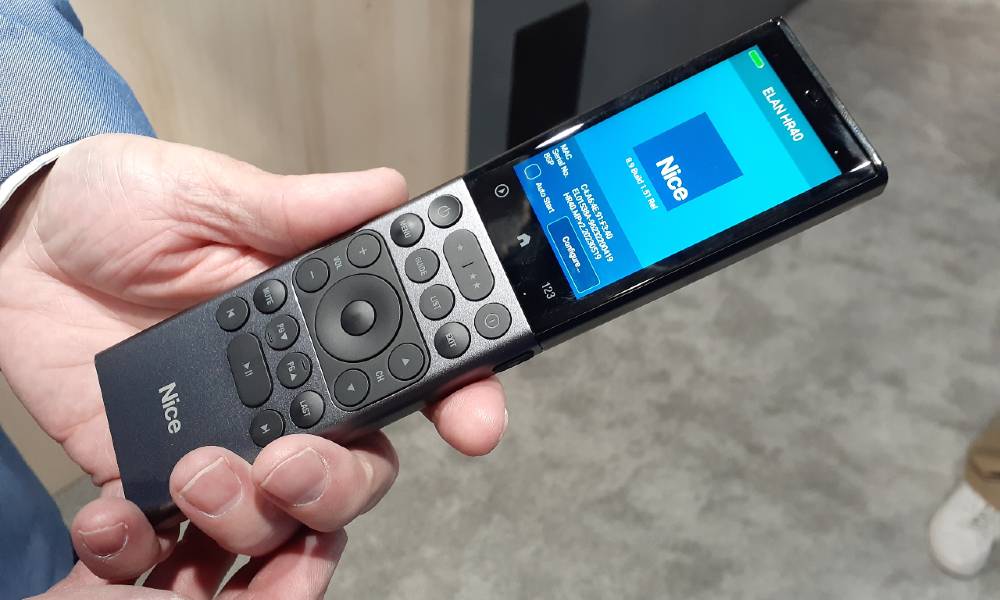 One of the big themes of every CEDIA Expo is the ever-expanding reach and advancements of home controls manufacturers' ecosystems. The major players in home automation have stepped up their games in recent years, heavily increasing functionalities, feature sets, integration capabilities, end-user friendliness and more.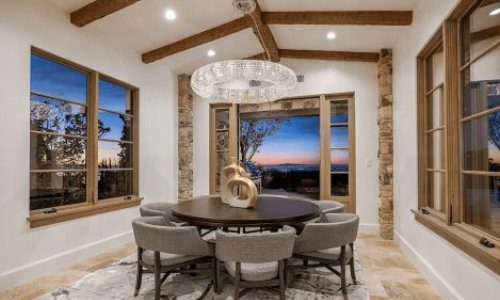 As a custom integrator, lighting is in demand. Effective communication, education and showcasing the value proposition of LED light fixtures in conjunction with integrative control systems are the keys to overcoming challenges and closing sales in this specialized market. Join us as we discuss the future of digital lighting and control with David Warfel from Light Can Help You and Patrick Laidlaw and Mark Moody from AiSPIRE.
Register Now! 
That was on full display at the Colorado Convention Center during CEDIA Expo 2023 in Denver, Sept. 7-9. Home controls exhibitors continued to innovate by showing off myriad ways custom integrators can not only bolster residential projects, but also arm their dealers with the means to crack into light commercial/resimercial markets.
---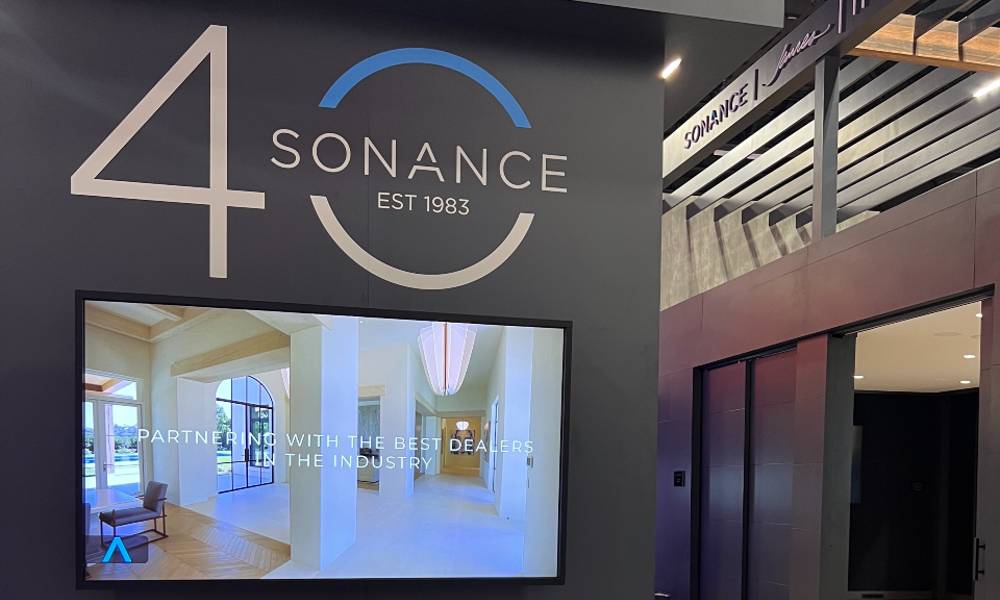 Architectural and outdoor audio specialist Sonance commemorated four decades of excellence in the audio and technology industry at CEDIA Expo 2023 in Denver, Sept. 7-9. Celebrating its 40 years in grand style at the event, Sonance and its brands, including James Loudspeaker and IPORT, showcased a whopping 21 products and innovations at this year's CEDIA Expo.
For integrator attendees, Sonance's refreshed booth at the Colorado Convention Center featured lots of goodies, building upon the San Clemente, Calif., company's traditionally appealing blend of solutions and design story. At the top of that list this year was the introduction of Visual Experience Series (VX), including the Sonance VX and James VXQ models.
---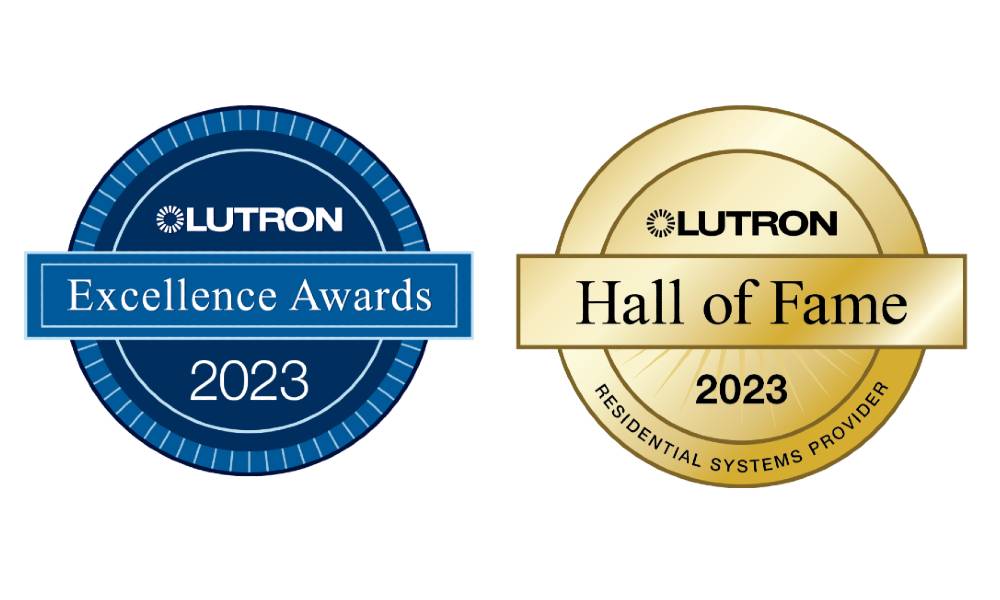 Lighting and shading control manufacturer Lutron Electronics has announced the winners of its 2023 Excellence Awards competition and the newest inductee to the Lutron Hall of Fame.
The announcements were made during a special event in Denver on September 7 during CEDIA Expo 2023.
Established in 2003, the Lutron Excellence Awards competition recognizes the world's best projects that use Lutron lighting and shading controls and Ketra fixtures. Nearly 150 companies have been honored in the past 21 years.
---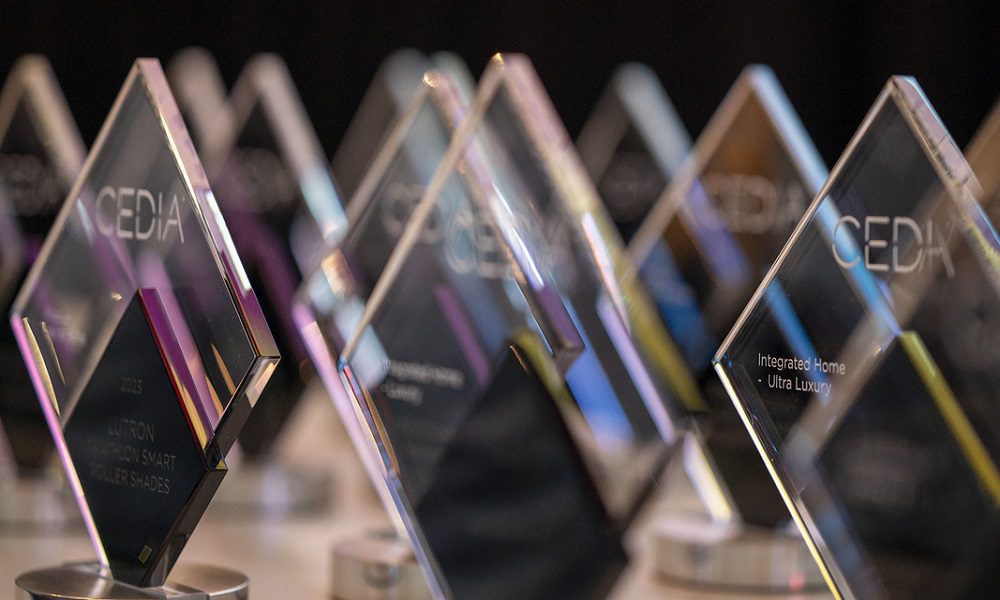 Custom integration industry association CEDIA has announced the winning integrators and products of the organization's Smart Home Awards in the Americas region.
The winners, announced during an awards ceremony at last week's CEDIA Expo, were judged by a panel of EMEA-based integrators, architects and interior designers, including: Angus Murray (New Wave AV), Ben Goff (Cinema Lusso), Chris Morley (Cyberhomes), Geoff Meads (Presto), Owen Maddock (CinemaWorks), Doug King (King Contracting), and Matthew Freeman (Freeman Studio). The product entries were reviewed by a global judging panel including Chris McCormick (McCormick Concepts), Ian Williams (Aspire Audio Video Solutions), Jan Martens (Woelf), Jools Browning (BrownHen Solutions), Ken Irvine (Premier Group), Luke Crutcher (Living Home Tech), Mike Thul (Xssentials), and Paul Bochner (ECNY).
---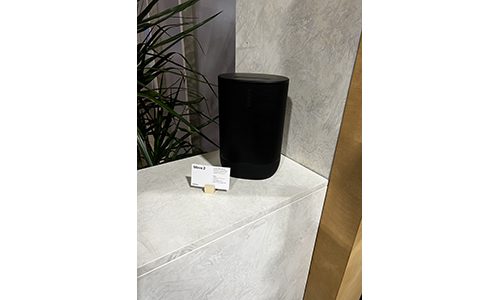 Other than the travel issues many people from the Midwest and East Coasts experienced during their flights home from Denver and CEDIA Expo 2023, the just concluded trade event wrapped up a stellar week of AV systems and component demonstrations.
What makes the 2023 show interesting despite the fact really no new technologies or format were really demonstrated was the fact that AV companies in attendance flexed their respective engineering muscle.  Video manufacturers showed display technologies such as mini-LED, MicroLED, and laser-based projectors with content that included 4K in HDR and SDR.
---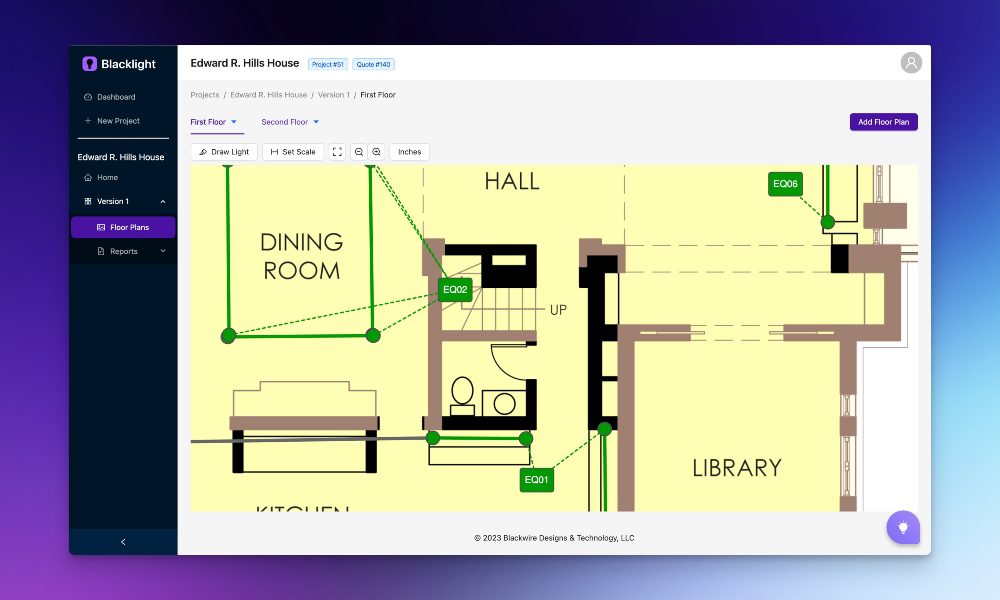 It's been a while since we've heard from Blackwire Designs, but coming out of CEDIA Expo 2023 the distributor had plenty of news ranging from new Control4 drivers, as well as its own linear lighting design software tool, which they have charmingly named Blacklight.
Headquartered in Phoenix, Arizona, Blackwire Designs stands out among its peers from its integrator-exclusive staffing and its integrated software approach, the overall goal being to streamline and consolidate an integrator's daily work. That's at least the philosophy these new updates seem to take.
---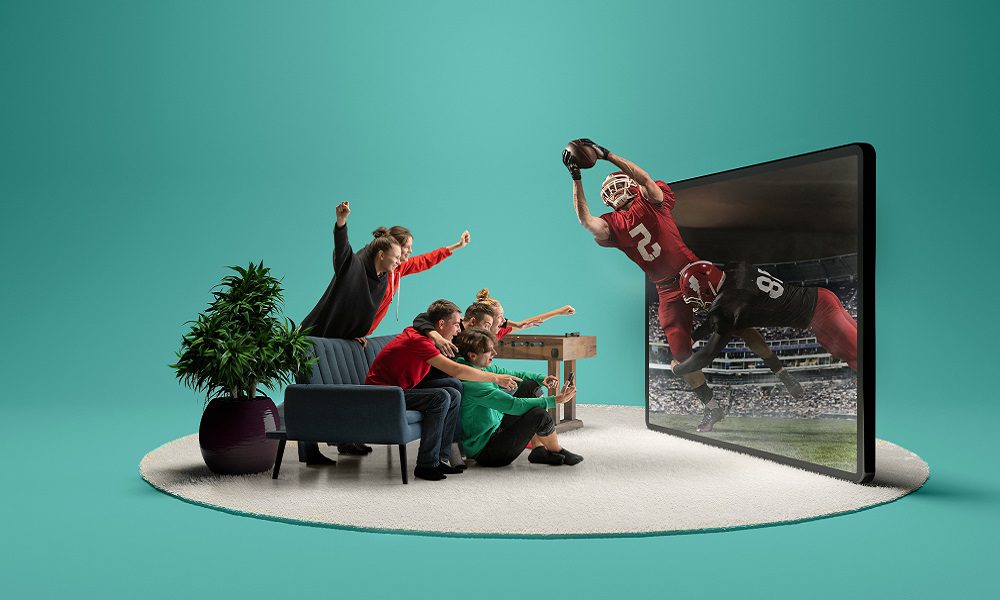 At one point or another, the avid sports fan will run into this issue: they simply can't find where to watch sports. With more and more consumers opting to cut the cord and ditch cable, the content streaming economy is exploding with services like Netflix, Hulu, Disney+, Paramount+, Peacock and more. These streaming services have become massive businesses with millions of subscribers, and many of them are taking live sports along for the ride.
However, the live sports streaming landscape is fragmented, and consumers are finding it challenging to simply find out how to watch their favorite teams. Take, for example, the fact that Thursday Night Football games are now exclusively on Amazon Prime, whereas on Sunday or Monday, games are on a variety of other platforms, including Peacock, Paramount+, Fox Sports, ESPN and others.
---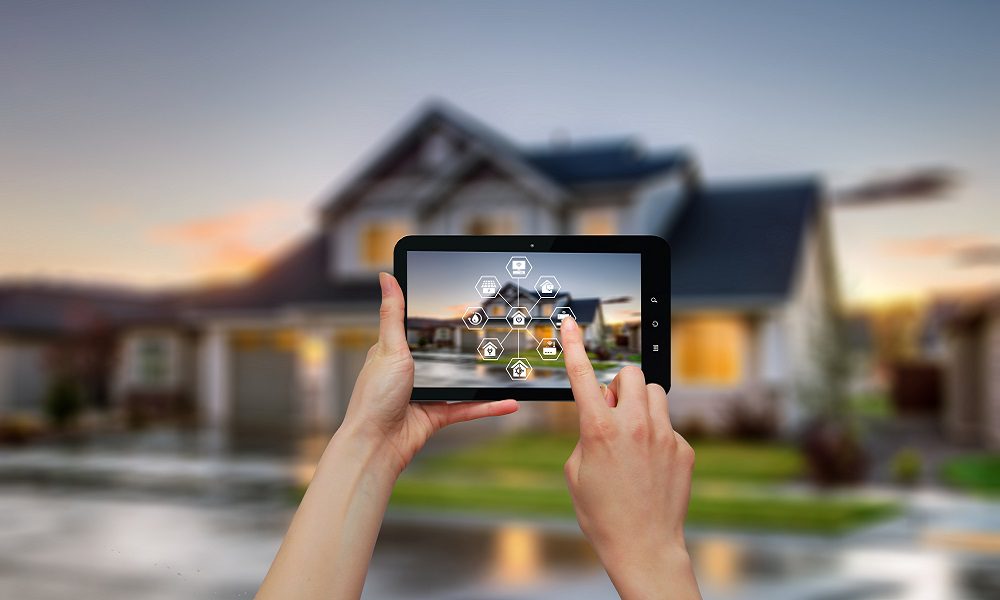 The smart home industry is growing, and while integrators largely focus on high-end projects in large homes with expensive solutions, the middle market and some DIY products are helping to raise awareness of the industry and open the door to other customers, according to experts and some exhibitors at this year's CEDIA Expo.
Throughout the show floor, well-known brand names in the consumer space such as Ring, Sonos and others were popular draws. In addition, displaying at ADI Global's booth were Google and Brilliant, both of which can be purchased via retail channels. Even some new JBL integrated audio systems can be purchased directly from the manufacturers' website.
---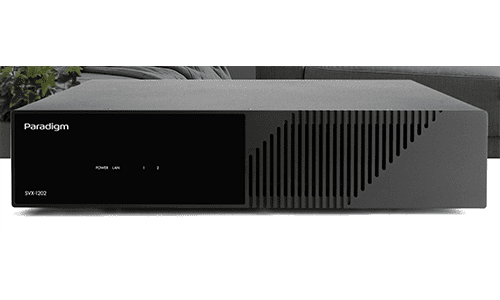 This versatile two-channel amplifier has been designed for flexibility. The Canadian manufacturer points out With the capacity to handle 70V, 4-, and 8-ohm loads, the amplifier was just unveiled during the recently completed CEDIA Expo 2023 show, which took place in Denver, Colorado, on Sept. 7-9.
The Paradigm SVX-1202 Power Amplifier has been designed to cater to custom installers, providing them with a versatile tool that is reliable and seamless to install.
---
If you enjoyed this article and want to receive more valuable industry content like this, click here to sign up for our digital newsletters!