Landscape and architectural lighting create a magical and elegant ambiance for homeowners. The outdoor lighting industry has always been a phenomenal one and continues to grow in popularity. Now is the ideal time to learn more about this rapidly growing and highly profitable industry.
Join our panel of esteemed lighting experts that will dive into why it's time for integrators to rethink their role in the outdoor lighting industry.
Learning Objectives:
Benefits of offering landscape lighting
Resources you can use for design & installation assistance
Review sales and closing techniques specific to lighting
Overview of products to use that are efficient & differentiate your business
Walkthrough of software design and proposal solution
Speakers: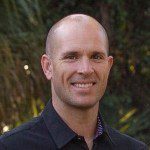 Ryan Jaso, Founder of Lighting BOSS
After studying the design and installation side of landscape lighting during the real estate boom of 2007, Ryan Jaso quickly saw a disconnect between the product supply houses and the industry professionals they served.
So, in 2008 he founded Jaso Enterprises (now Lighting BOSS) with the mission to help lighting contractors grow their businesses by offering quality products, competitive pricing and expert guidance. Since then, Lighting BOSS has grown into one of the largest independent distributors of low voltage lighting in the country.
Ryan is also involved in many organizations including being a current board member and committee chairman with the Association of Lighting Professionals and a graduate of the International Landscape Lighting Institute intensive lighting course. His most recent accomplishment is the launch of Lighting BOSS Design & Sales App 2.0. Ryan believes in utilizing technology to help outdoor living professionals increase profits, efficiency, and value and that is exactly what this app accomplishes.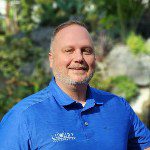 Greg Matthews, COLD, CLVLT, Owner of Luxury Illumination
Greg Matthews comes from a diverse background including being a Microsoft Certified Systems Engineer, professional photographer & A/V systems integration business owner. He's taken his knowledge and love for horticulture and combined it with his past experiences to refocus on outdoor lighting & audio installations & design.
Now the owner of Luxury Illumination, he strives to produce some of the best and most unique outdoor lighting installations available. Based out of West Palm Beach with additional locations in Denver and Nashville, Luxury Illumination has worked on projects across the nation.
Greg holds a CLVLT and COLD certification with the AOLP (Association of Outdoor Lighting Professionals) and is currently a teaching mentor and graduate of ILLI (The International Landscape Lighting Institute). LI is also acknowledged as one of the few companies to be called a brand Ambassador for the leading outdoor manufacturer Coastal Source as well as being their first Black Diamond level dealer.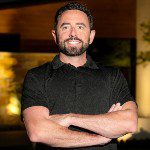 Ryan Lee, Founder of Landscape Lighting Secrets
Ryan Lee is an experienced landscape lighting designer and business owner with 16 years' experience in the industry. He started and grew a multi-million dollar landscape lighting company (Majestic Outdoor Lighting) in Fort Worth, TX.
In 2019, he sold his lighting business and is now focused full-time on coaching other landscape lighting businesses to help them go from business operator to business owner through his program Landscape Lighting Secrets. He is also the host of the #1 landscape lighting podcast in the world, Lighting For Profits.
Ryan holds a bachelor's degree in marketing and an MBA from Utah State University. He has personally designed and sold millions of dollars of landscape lighting.
Presented By: