The expanding migration of the creative community and distribution platforms to Ultra HD holds a number of implications for the custom integration industry.
In addition to 4K and 8K resolution, higher frame rates, deeper color, and wider color gamut, there has been an emphasis on HDR10+ high dynamic range applications. This has had a major impact on leading streaming services like Amazon Prime Video, Hulu. and YouTube.
The HDR10+ Technologies LLC is focused on promoting the many benefits that HDR10+ provides, including not only improved video quality, but robust standardization, global certification and seamless compatibility with the established HDR10 ecosystem.
All of this is why HDR10+ is supported by a growing number of AV companies, many of whom play a key role in CI. These include Denon, Epson, JVC, Marantz, Panasonic, Samsung, TCL and others.
HDR10+ technology is now available from over 100 different companies and offers options in everything from professional content creation, to consumer electronics.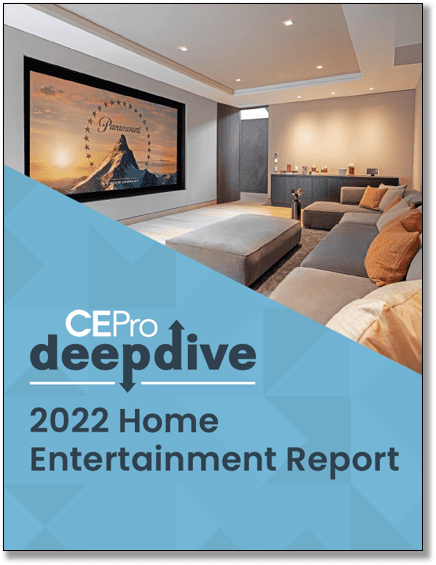 The home entertainment category is especially susceptible to the supply chain crisis because there are so many individual components required. Despite that ongoing problem, the once-forgotten "home theater" category continued its strong comeback in 2021 likely driven by the ongoing house-bound public due to the COVID-19 pandemic.
Download your copy today!
Bill Mandel is Co-Manager, HDR10+ Technologies.
Learn more about the HDR landscape in HDR10+'s webinar below: