Now THIS is Why we Want 8K
You might think 8K is unnecessary, gratuitous, overkill and not for you ... until you watch NASA's stunning video from the International Space Station.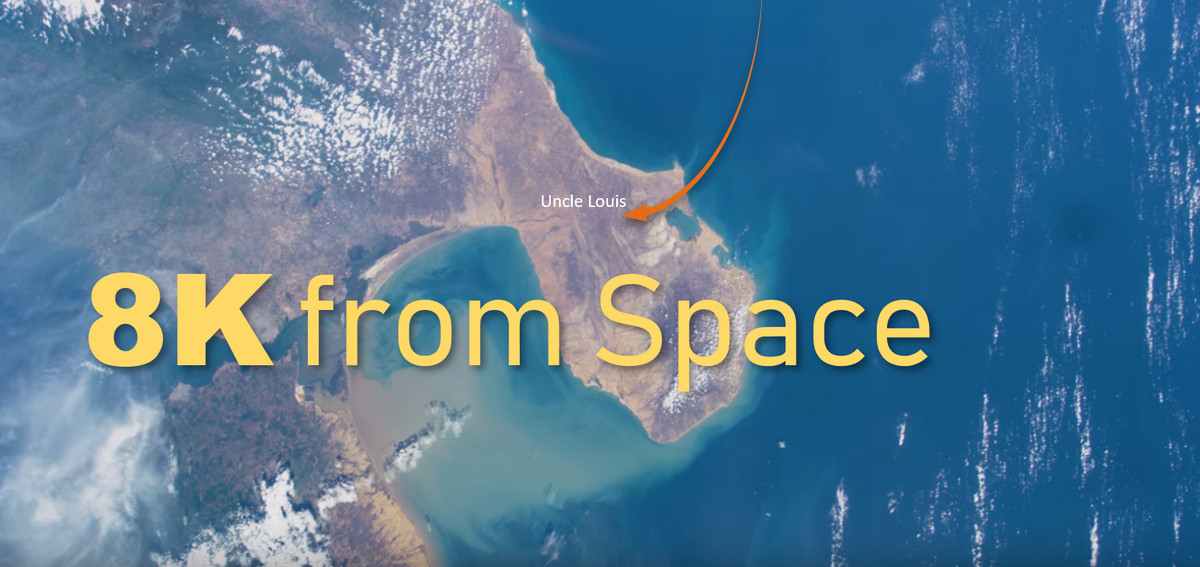 Julie Jacobson
·
November 6, 2018
If you think 4K with HDR delivers the best picture you could ever desire, then take a look at NASA's 8K footage from the International Space Station.
Space buffs could stand right up to an 8K display and discern every little gizmo in the space craft. And the rest of us can ogle at the rich images of Earth from 239,000 miles away.
True, few viewers will be able to appreciate the NASA video on anything approaching an 8K display, but the clarity and detail is remarkable, even on a 4K TV or monitor.
Maybe we won't need or desire 8K displays for action flicks and rom coms, but documentaries and cinematographic wonders could seal the deal.
As Jonathan Brawn of Brawn Consulting says, we were all happy enough with our images before 4K disrupted everything, "and we don't see anyone debating why 4K was a good upgrade from 1080p, do we?"
---
We're Looking for Your BEST Projects
Don't miss your chance to enter to win a 2019 BEST Projects Award. We'll be announcing winners at a special Gala event at CEDIA EXPO. We can't wait to see what you've been up to this year! Enter your projects now.
---
About the Author
---
Julie Jacobson is founding editor of CE Pro, the leading media brand for the home-technology channel. She has covered the smart-home industry since 1994, long before there was much of an Internet, let alone an Internet of things. Currently she studies, speaks, writes and rabble-rouses in the areas of home automation, security, networked A/V, wellness-related technology, biophilic design, and the business of home technology. Julie majored in Economics at the University of Michigan, spent a year abroad at Cambridge University, and earned an MBA from the University of Texas at Austin. She is a recipient of the annual CTA TechHome Leadership Award, and a CEDIA Fellows honoree. A washed-up Ultimate Frisbee player, Julie currently resides in San Antonio, Texas and sometimes St. Paul, Minn. Follow on Twitter: @juliejacobson Email Julie at julie.jacobson@emeraldexpo.com
Follow Julie on social media:
Twitter · LinkedIn · Google+
Julie also participates in these groups:
LinkedIn · Google+