Elan Intelligent Touchpanel Shows Slick Built-in Facial Recognition at CES 2019
No swipes, no pushbuttons needed for smart home control with Nortek Security & Control's Elan Intelligent Touchpanels incorporating IntelliVision facial recognition.
Jason Knott
·
January 11, 2019
It certainly did not take the engineers at Nortek Security & Control (NSC) long to start incorporating the deep-learning AI technology from IntelliVision into its products.
At CES 2019, just a little over seven months after NSC acquired IntelliVision, the company demonstrated its new Elan Intelligent Touchpanels and Elan Intelligent Video Doorbell with facial recognition and video analytics built in.
"We are integrating advanced video analytics and face recognition with our smart home control technologies to empower users to go beyond the smart home experience that they're used to," said NSC senior marketing director Bill Hensley.
"With these advancements, the smart home is becoming increasingly intuitive and personalized. We look forward to sharing these new experiences with the audience at CES 2019."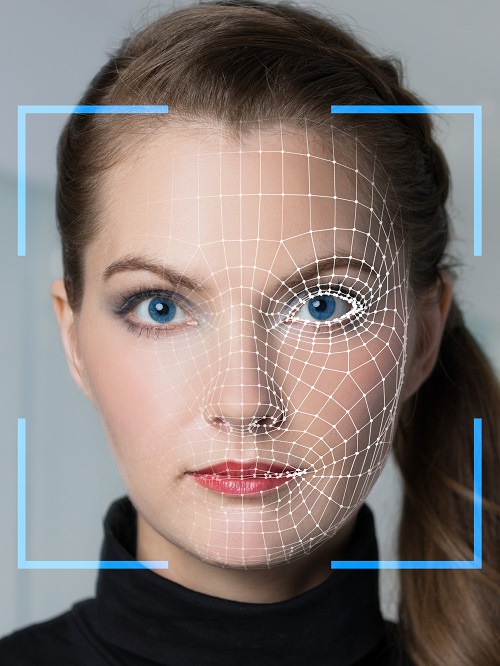 Due out sometime in Q1 2019, the new high-resolution screen Elan Intelligent Touchpanels automatically identifies the person (who has been previously registered) within seconds, and then triggers a series of commands based on that person's preferences, from lighting levels to temperature to music. No pushing buttons, no swiping… virtually "interface-less" from a physical standpoint.
Read Next: JJ Opines—Make our Industry the Smartest Again
The 12-inch and 8-inch touchpanels also have built-in microphone array providing voice interface with Amazon Alexa and Google Assistant. The panel also has intercom functionality, enabling it to link to any device that has downloaded the app, including a mobile phone.
Registering the user is quick as well. The integrator merely has to step through a short series of commands, then the person stands in front of the panel's built-in camera and within seconds the face is registered. The scene preferences can then be set by either the integrator or the homeowner.
Elan also showed its new Intelligent Video Doorbell with built-in IntelliVision analytics. The doorbell enables users to answer the door from either in the home or remotely, and integrates with the Elan Surveillance system.
The doorbell camera integrates IntelliVision advanced motion analytics to accurately distinguish people from moving objects such as a passing car and swaying trees.
---
2019 State of the Industry Special Report - CE Pro Download
The custom electronics industry saw a healthy 8 percent growth rate in 2018, down slightly from the blazing 11 percent growth in 2017 but still admiringly strong. Our 2019 State of the Industry indicates that readers expect to see even more growth in 2019. Get your copy today.
---
About the Author
---
Jason has covered low-voltage electronics as an editor since 1990. He joined EH Publishing in 2000, and before that served as publisher and editor of Security Sales, a leading magazine for the security industry. He served as chairman of the Security Industry Association's Education Committee from 2000-2004 and sat on the board of that association from 1998-2002. He is also a former board member of the Alarm Industry Research and Educational Foundation. He is currently a member of the CEDIA Education Action Team for Electronic Systems Business. Jason graduated from the University of Southern California. Have a suggestion or a topic you want to read more about? Email Jason at jknott@ehpub.com
Follow Jason on social media:

Jason also participates in these groups:
LinkedIn · Google+
Control & Automation
Here's Savant's Real Two-Way IP Control of Apple TV via Siri
Product Briefs: Josh.ai Integrates with Savant;Dow Electronics; Elite Anniversary; Crestron Security
Crestron's For-Real Two-Way IP Control of Apple TV: TSR-310 as Siri Remote
Savant Shows Home Automation OSD through Apple TV
Metra Home Theater IR Kit Extends Control Signals
View more on Control & Automation
Take Our Latest Quiz
How Well Do You Understand Ethernet Cables and Connectors?
Bose