Vivint Adds Google Wifi, Google Home to Smart-Home Installs
Security and home-automation giant Vivint doubles down on Google, adding Google Wifi mesh networking, Google Home with voice control, and Nest Thermostat E to smart-home installs.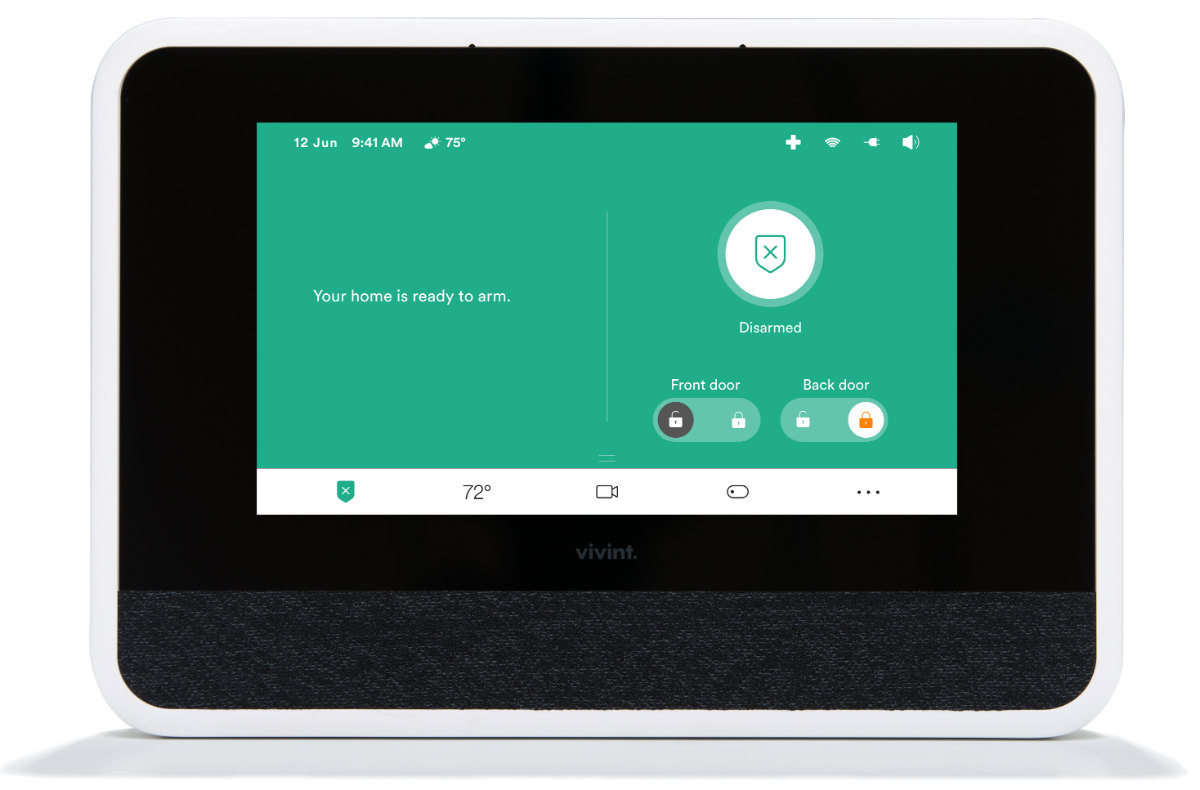 CE Pro Editors ·
June 20, 2018
Vivint Smart Home is embracing Google like no other security and home-automation company, adding Google Wifi mesh-networking, Google Home with voice control, and Nest Thermostat E to its IoT offerings.
Every new customer will get two free Google Home Mini devices with their smart home systems, the company announced.
"Voice control is the easiest and most intuitive way to communicate with your smart home, and we want to provide this experience to more customers," says Jeff Lyman, chief product officer at Vivint Smart Home. "The power of the Google Assistant to hear and interpret voice commands significantly adds to the convenience of the smart home experience, whether you're locking doors, adjusting lighting or changing the temperature."
The option of the Nest Thermostat E joins the Nest Learning Thermostat, which has been part of the Vivint smart home suite since 2016. Vivint will install the thermostat at no additional cost for new customers.
Vivint appears to be the first major security company to embrace Google Wifi, the mesh-networking system launched in 2016.
Vivint says Google WiFi can enhance connectivity for customers with doorbell, indoor and outdoor cameras.
"Today the majority of our new customers are purchasing cameras as part of their customized Vivint smart home," says Lyman. "Google WiFi helps eliminate dead zones and is particularly beneficial in homes that have multiple cameras with 24/7 continuous video recording."
Control & Automation
Product Briefs: RTI Samsung Driver; Dish, American Airlines; Key Digital Software
Robotic Patio Umbrellas a New Product Category for Pro Channel
AVAD Carries Entire Line of Savant Products; Exclusive Distribution Deal
Why Sonnen Was the Busiest Booth at CEDIA Expo 2018
Lutron Announces 2018 Excellence Award Winners
View more on Control & Automation
Take Our Latest Quizzes
How Well Do You Understand Ethernet Cables and Connectors?
Quiz: Is Your Company Performance Above or Below Average?
How Much Do You Know About Cell Phone Signal Boosters?
How Efficient Is Your Service Department? Take the Quiz
5G and the Need for Cellphone Signal Boosters—Do You Know Enough?