SnapAV Episode 900 architectural loudspeakers
With the introduction of the new Episode 900 series architectural speakers, SnapAV now offers dealers flagship in-room and in-wall products to meet the demands of a wide variety of consumers.
CE Pro Editors ·
February 10, 2011
Clients often ask installers for sound systems that they can show off to their friends. Many of them however don't want their speakers to take up most of the living room floor. SnapAV has announced its Episode 900 series, which can belt out sound even when tucked behind walls.
Boasting 4.5-inch Kapton ribbon tweeters, Natural Cell Structure (NCS) drivers, compensation EQ switches and integrated sealed 3/4-inch MDF back boxes, SnapAV says that these latest models will thrust the company into the high-end market.
Two new Episode 900 in-walls are scheduled to join the existing In-Room 900. The In-Wall HT950 (pictured on the left side) features two 7-inch woofers and a $1,999 (each) price tag. The HT900 LCR (right) bring those two woofers down to 6.5 inches, and has a $1,199 MSRP. That HT900 can also make a nice center channel, thanks to a rotating tweeter.
---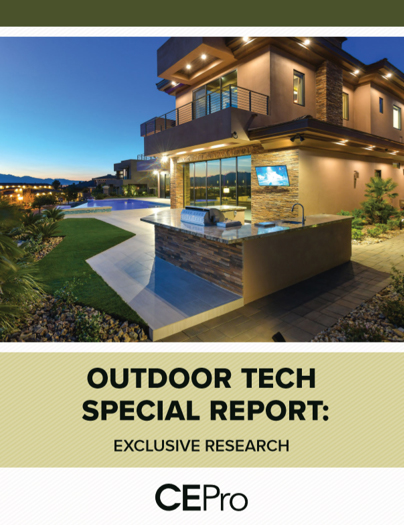 Find Out Why 63% of Integrators Expect Outdoor Business to Grow - CE Pro Download
The outdoor technology market is growing – both the demand from customers and the array of products available. According to our recent CE Pro survey, integrators are taking advantage of this opportunity to grow their businesses. Get your copy of the survey today.
---