D-Tools System Integrator 2018 Live Demo at CEDIA Expo 2018
The latest update to System Integrator offers Change Order, Project, Catalog, and Security improvements to help integrators and technology managers improve system design accuracy and operational efficiency.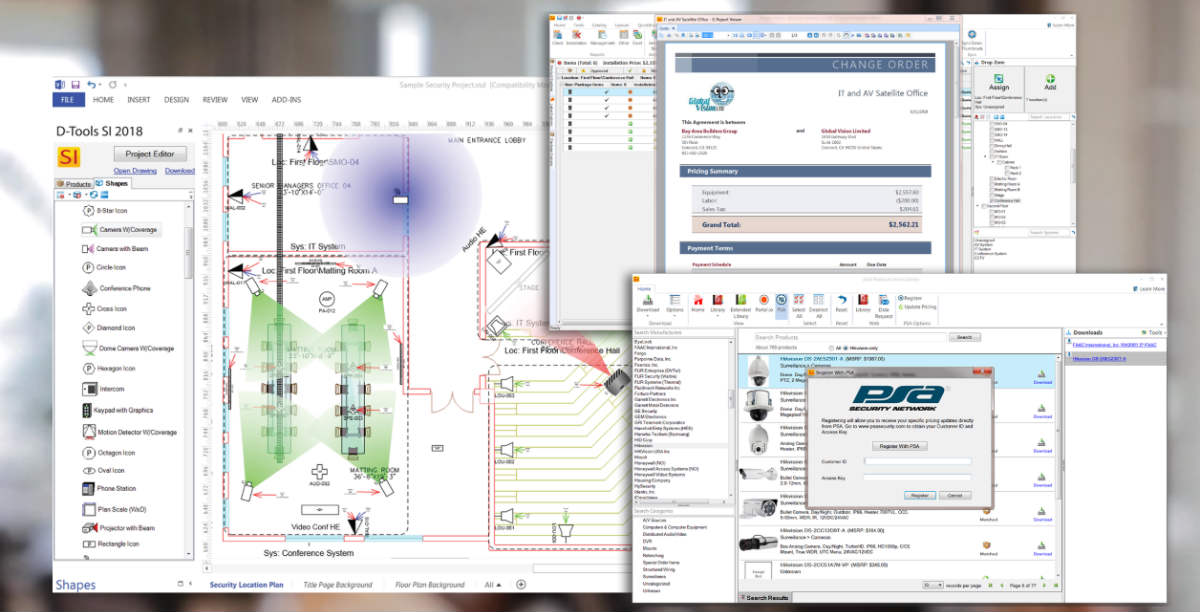 CE Pro Editors ·
August 31, 2018
D-Tools, Inc., a system integration software company, recently announced the availability of its newest version of its System Integrator (SI) software–SI 2018.
Specifically designed to fulfill the diverse needs of system integrators and technology managers, System Integrator 2018 ties project workflows together into a singular, data-driven, connected process that improves operational efficiency while reducing time and costs.
D-Tools SI 2018 provides new functionality designed to help companies of all sizes increase productivity and improve profitability.
System Integrator 2018 Updates
Timesaving Enhancements
Project and Catalog improvements allow D-Tools users to clone products and labor items when adding accessories or items to a package, further streamlining the proposal generation process.
Service Orders can also now be created for archived projects. Lastly, Mobile Quote has been enhanced to allow multiple packages to be added at once to a project.
Revised Change Order Process
Accommodating an essential component of virtually all projects, D-Tools has re-engineered its Change Order process to enable the creation of multiple and persistent Change Orders, allow users to differentiate between internal and external change orders, enhance change order tracking and accuracy, and facilitate the change order approval process.
Use Tax
SI 2018 provides users the option to accommodate use tax in their catalog and project pricing. Now, taxes can be applied to the unit cost of products.
Margins and markups can include or exclude use tax, providing greater pricing accuracy and flexibility for users in regions where use taxes are levied.
GDPR Compliance
To comply with Europe's General Data Protection Regulations (GDPR), D-Tools has enhanced its password rules and enforcement settings to ensure the security of customer data in accordance with the new regulations.
Compliance includes forced temporary password resets, increased password strength requirements, scheduled prompts for password resets, and additional system logging for improved individual user activity tracking.
Drawing Improvements
Improvements to D-Tools' drawing capabilities include support for AutoCAD 2019 and the ability to assign color properties to wires and schematic blocks in AutoCAD, making it easier to represent and follow signal flow and connections.
Visio's off-page reference shape now includes default options for page number vs. page name, providing further flexibility of project documentation.
D-Tools' Visio and AutoCAD integrations leverage industry standards to tie project equipment lists to drawings as part of an integrated project workflow.
Attendees of CEDIA Expo 2018 are encouraged to visit D-Tools booth #2614 for a live demonstration.
---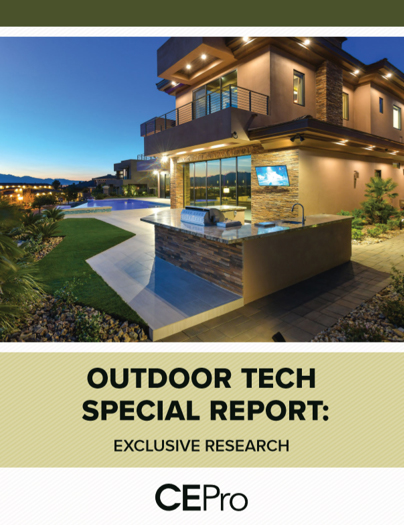 Find Out Why 63% of Integrators Expect Outdoor Business to Grow - CE Pro Download
The outdoor technology market is growing – both the demand from customers and the array of products available. According to our recent CE Pro survey, integrators are taking advantage of this opportunity to grow their businesses. Get your copy of the survey today.
---
Events
CEDIA Global HQ Opens: Take a Video Tour
'Disruptive' Keynote at CEDIA Expo 2019: Adios Tech-Talking Futurists
CEDIA Expo 2019 Registration Now Open
Sony's Dazzling Booth at CEDIA Helps Earn Quest for Quality Award
ISC West 2019: Security Show Made Me Go Hmmm
View more on Events
Take Our Latest Quiz
How Well Do You Understand Ethernet Cables and Connectors?
Bose