Peerless-AV's Earl Naegele Talks CEDIA Expo 2018, Latest in Outdoor TVs
Peerless-AV's Earl Naegele highlights what sets the company apart, and his top five hashtags to describe the company's CEDIA Expo presence.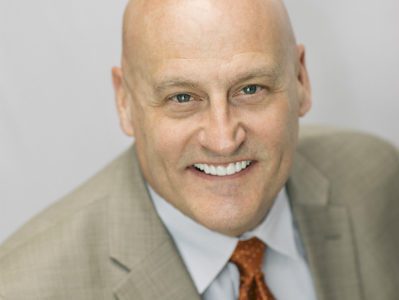 Recently, CE Pro and Earl Naegele, managing director, Peerless-AV, discussed the company's CEDIA Expo 2018 presence, its new 86-inch UltraView outdoor TV, and a few of the company's other offerings.
---
What would you say to dealers who are stumbling across your company for the first time?
---
For integrators that are just discovering Peerless-AV, we want to introduce them to our wide range of offerings – from mounting solutions to outdoor TVs to wireless and beyond – all suitable for residential and light commercial settings.
CEDIA is the perfect opportunity for these dealers to visit our exhibit and experience the high-quality offerings we have. CEDIA is also the ideal venue to discover the latest Peerless-AV product introductions.
---
What would you say to dealers who are already familiar with your product line?
---
Dealers that are already familiar with our products know that the Peerless-AV brand is synonymous with high-quality audio video solutions.
We always look forward to meeting our business partners at CEDIA and showcasing our latest product introductions for the residential channel.
---
If a dealer/integrator stops by your booth with only 5 minutes to spare, what's the one product he should examine or one question he should ask?
---
If a dealer/integrator only has 5 minutes, we suggest they check out the new 86-inch UltraView UHD Outdoor TV. The UltraView UHD Outdoor TV is all weather rated, maintenance-free, and has an operating temperature range of -22 degrees F to 122 degrees F.
With a high TNI and IPS panel, the UltraView UHD Outdoor TV thrives in all conditions and sun positioning, without the risk of isotropic blackout or loss of color accuracy.
The UltraView UHD Outdoor TV's 4K resolution provides a crisp, clear picture, even in bright ambient light, and an expanded input compartment and DC power ports that provide safe storage and power for low voltage devices.
---
Think of your closest competitor (company or product). What is one thing you offer that they don't? Please be specific.
---
Few, if any of our competitors offer the vast range of products, such as mounting solutions, outdoor televisions, kiosks, and wireless audio video solutions, the way that Peerless-AV does. In fact, we provide over 3,600 solutions across these four core categories.
In addition, we are unique in the fact that we also customize many of our solutions, working with our customers to develop a product that seamlessly fits into their environment and meets all of their needs.
---
What 5 hashtags would best describe your CEDIA presence?
---
#WeknowAV
#MorethanMounts
#TheOutdoorAVExperts
#TakeittotheXtreme
#RainorShineTVAnytime
---
Do you have any course offerings at CEDIA?
---
Peerless-AV's director of emerging technologies, Todd Mares, will be hosting a presentation with Christopher Greer, president/designer at Saylee Greer – Landscape Architecture, on the topic of "Integrating the Outdoors with AV."
The presentation will take place on Friday, September 7 at 3:00 pm in Room 30A.