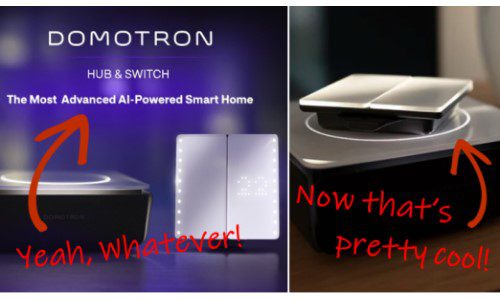 Like all failed home-automation hubs before it, Domotron boasts AI, ZigBee, interoperability, multiple sensors, geofencing, zero programming and more. But the really big deal is Qi.
Nov 20, 2019
Damson's super-compact, wireless S-Series can grow from a single soundbar to full Dolby Atmos or multiroom audio, thanks to modular design, auto-calibration, low-latency JetStreamNet technology.
Nov 28, 2017
Honeywell to launch new 'Smart Security' system on Indiegogo. We guess what's inside the home-automation hub including Z-Wave and 345 Mhz radios. Updated: Perhaps a Lyric Security Controller in new form factor?
Oct 25, 2017