Hands On: Roon Labs Nucleus+ is Flexible, Easy to Use Whole-House Audio Server
The $2,498 Roon Labs' Nucleus+ whole-house audio server allows integrators to mix-and-match audio components without losing performance or functionality.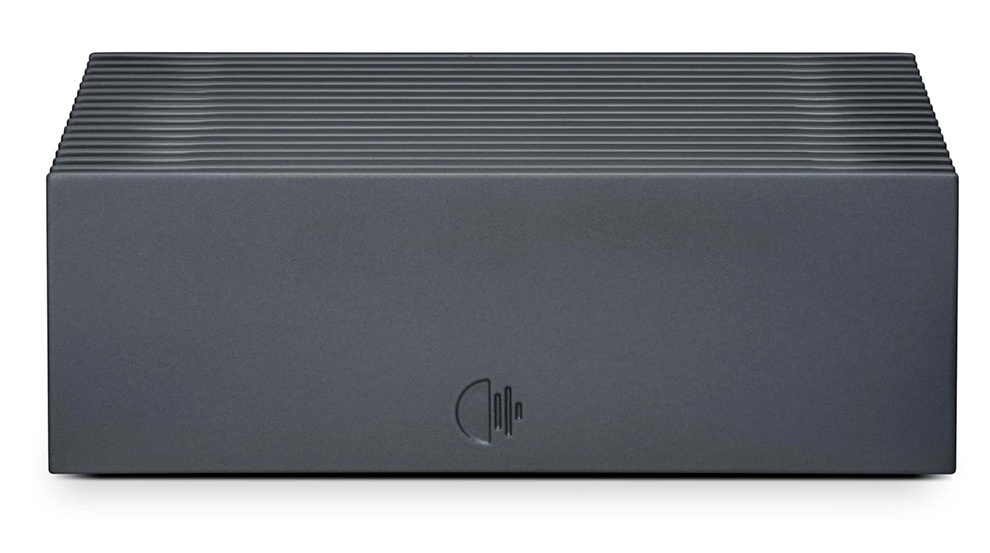 Robert Archer
·
March 4, 2019
Networked whole-house audio is a relatively young consumer electronics category, and when tracing its roots back to its beginnings you'll find the founders of Roon Labs.
Roon Labs founding team back in the early-to-mid-2000s took technologies from a niche, nerdy computer audio community and refined them to bring what is now a ubiquitous and still growing product category to the masses.
More recently, Roon Labs developed a subscription-based content management platform, and now to augment is management services, the company offers two music servers: the Nucleus and Nucleus+.
The flagship Nucleus+ is a product integrators can utilize to stitch together an array of audio products to utilize as a whole-house audio system without sacrificing sound quality or functionality.
Roon Labs Nucleus+ Features and Setup
Nucleus+ allows homeowners to browse their music collections and view metadata, album artwork, album reviews, lyrics, and more.
The companion Roon content management services are available for either $119 per year or $499 for a lifetime membership.
Roon Labs Nucleus+ Music Server Features
Internally the Nucleus+ utilizes an i7 processor and a 128GB solid-state hard drive

The Nucleus+ also incorporates 8GBs of RAM, and it offers a pair of USB 3.0 connections and Ethernet

Roon Labs says the product also incorporates an internal bay
No configuration required
Compatible with products from a range of companies, including Bluesound, Meridian, NAD, Mark Levinson, Cary Audio and Bryston
The company's products work with PCs, Macs, Android devices, Apple iOS, and they do not require the use of external hard drives.
Nucleus+'s employs an i7 processor, a 128GB solid-state hard drive, and 8GBs of RAM. The server also offers USB and Ethernet connections. Power is supplied from an external power supply.
In my home I have lots of Roon compatible devices, so the Nucleus+ really facilitated a complete whole-house audio experience for me.
I started an account with Roon to start using the server, its management platform, and the companion Roon app.
In the app I had to select the Nucleus+ as the device linked to my account. Once I did that I selected "FAT Drive," which is the name of the external hard drive I loaded up with music that I had connected via USB to the server.
I chose a mix of 24-bit/96kHz high-resolution audio files, along with some AIFF, AAC and Apple lossless files to drag into folders for the Nucleus+ to access. The app then asked me to choose the TIDAL "backup" option, which I declined since I do not have a TIDAL account.
Related: Roon Labs Partners with ProSource to Provide Whole-House Hi-Res Audio
Finishing the configuration from the app, I was prompted to select my "devices," which include some Sonos speakers, a Meridian 218 Zone Controller, and an Onkyo home theater receiver. After selecting these products, which are installed throughout my home, I named the devices, and that pretty much completed the setup.
Performance and Conclusions
From a dealer perspective, two things struck me about the Nucleus and the Roon app: The app is easy to use, and regardless of the gear the client has and/or gets installed with the system, the Roon software and Nucleus+ can support these products.
Using the Nucleus+, I was able to access the files I had selected, along with streaming services to play back content from anywhere in my house.
From a standpoint of flexibility, app friendliness and overall ease of installation, the Roon Labs Nucleus+ is a slam dunk. It sounds great, it allows for true audiophile usages with DACs and other high-performance gear, and it works with seemingly every product in the whole-house audio category.
The app allowed me to adjust the volume up or down in whatever zone I was in—kitchen, living room, master bedroom—and see and hear the difference in volume levels between files and sources.
Downloading the app for my iPad, I wanted to see how the app displayed on a device with a bigger screen, and I found the app to be intuitive and similar to the iPhone version.
I did find things such as selecting playlists using the Nucleus+ and the Roon software even easier than the iPhone version.
What I didn't find as intuitive was the setup, especially when configuring my music sources. However, I think this probably wouldn't be the case if I were a TIDAL subscriber.
I wish the setup didn't specifically rely on TIDAL. I get it—that is who the company aligned with—but according to Statista, TIDAL isn't even in the top 10 most used U.S. streaming services for 2018.
Roon should be looking to align with Apple and Spotify, as well as TIDAL and the new to the U.S. market service Quboz to help ensure a better music backup configuration.
Once I got past the TIDAL portion, I manually selected files to drag into Roon's software. This isn't something that's done with BluOS or Sonos for example, so this process could be easier, but it was simple enough.
Otherwise, from a standpoint of flexibility, app friendliness and overall ease of installation, the Roon Labs Nucleus+ is a slam dunk. It sounds great, it allows for true audiophile usages with DACs and other high-performance gear, and it works with seemingly every product in the whole-house audio category.
In my opinion, via Nucleus+, integrators could configure truly custom, high-performance whole-house audio systems without the constraints of hardware or software limitations. The content side takes more work than other solutions out there, but at the end of the day, Roon Labs' Nucleus+ is worth the configuration efforts.
CE Pro Verdict

Pros:

Sets up easily, compatible with a range of products from various manufacturers

Intuitive app navigation

Delivers a quality audio experience

Cons:

To maximize the capabilities of the product it requires a subscription a service like TIDAL or the newly available service Qobuz

Adding networked music could be easier

Roon's management services are also subscription based

Street price is approximately $2,498
---
We're Looking for Your BEST Projects
Don't miss your chance to enter to win a 2019 BEST Projects Award. We'll be announcing winners at a special Gala event at CEDIA EXPO. We can't wait to see what you've been up to this year! Enter your projects now.
---
About the Author
---
Bob is an audio enthusiast who has written about consumer electronics for various publications within Massachusetts before joining the staff of CE Pro in 2000. Bob is THX Level I certified, and he's also taken classes from the Imaging Science Foundation (ISF) and Home Acoustics Alliance (HAA). Bob also serves as the technology editor for CE Pro's sister publication Commercial Integrator. In addition, he's studied guitar and music theory at Sarrin Music Studios in Wakefield, Mass., and he also studies Kyokushin karate at 5 Dragons in Haverhill, Mass. Have a suggestion or a topic you want to read more about? Email Robert at robert.archer@emeraldexpo.com
Follow Robert on social media:
Twitter
Robert also participates in these groups:
LinkedIn · Google+