Control4 Q1 Revenues Up 18%; More Acquisitions to Come
Control4's Q1 revenues reach $59.1 million and are tracking to hit $275M for the year, CEO Martin Plaehn hints at more acquisitions to come.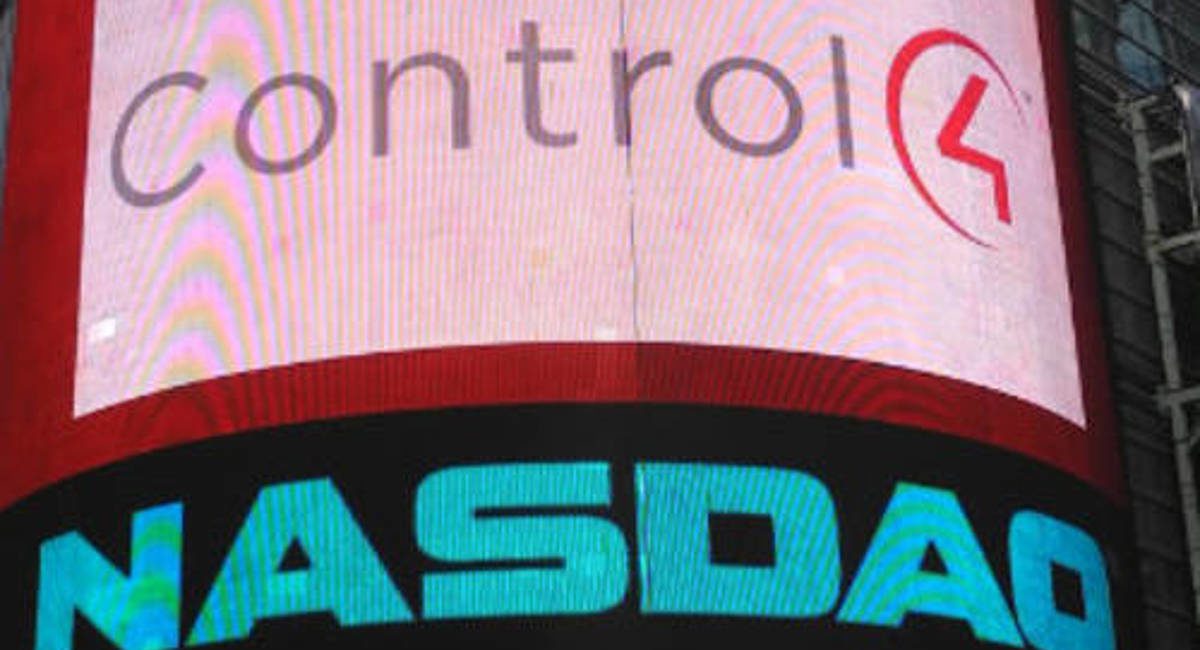 Control4 Corporation (NASDAQ: CTRL) announced financial results for its first quarter ending March 31, 2018 which showed an 18 percent revenue increase to $59.1 million compared to $50.2 million last year. For the year, the company is predicting 10 percent growth.
Its Q1 revenues for 2018 were boosted by the fact that the company did not own Triad Speakers for the full Q1 in 2017. The company's net income for the first quarter of 2018 was $1 million, up from $0.8 million last year.
Control4 expects revenue for the full year 2018 to be between $271 million and $275 million.
Unrestricted cash and net investments decreased to $76.6 million, compared to $86 million last quarter. The net decrease reflects the repurchase of 300,000 shares of Control4 stock on the open market for $7.4 million.
"We estimate that Control4 has captured less than 2 percent of our North America target home market, which includes households with annual income over $150,000."
— Martin Plaehn, Control4
"We've started 2018 with solid business performance, and we continue to see clear opportunities to deliver more fantastic connected-experiences to homeowners, families, and businesses," says Martin Plaehn, chairman and CEO of Control4.
"We're excited about our portfolio of Control4, Pakedge, and Triad branded products and we have great confidence in the global team — serving our world-wide channel and end-customers and building the next wave of connected-home solutions."
Plaehn sees lots of growth potential ahead, noting, "We estimate that Control4 has captured less than 2 percent of our North America target home market, which includes households with annual income over $150,000. And we viewed this as a tremendous opportunity as we increasingly offer a broader range of innovative products, which enhance our ability to enable more homes to become smart homes."
Plaehn touted the company's $350 CA-1 controller and new OS 2.10 aimed at the new construction production builder market, MDUs/apartments, and hotels.
"We expect continued broadening of the CA-1 adoption by Control4 dealers who have production relationships with builders and unit volume should begin ramping across the next several quarters at specification in new construction lead times are absorbed," he told investors.
He noted that the company's Simple Device Discovery Protocol (SDDP) technology, which is freely licensed to third-party manufacturers and built into their products to make integration with Control4 automation seamless, has grown to 284 licensees, up from 270.
There are now 3,375 different products that are SDDP enabled. Also, the company now touts 11,700 third-party IoT devices with Control4 drivers.
Related: Control4 Acquires Ihiji
The company, which is recent years has purchased Pakedge, Triad Speakers and Ihiji, may not be done buying.
Plaehn says the company plans to "further develop or expand through acquisition our connected home solutions and platform services for homeowners across the spectrum of entry-level, mid-tier and luxury high-end homes, as well as enable our professional installer channel to become more responsive, more effective and more efficient."
During a conference call with analysts, Plaehn called out the company's nine CE Pro Quest for Quality Awards, which is the most ever won in a single year by a company.