Control4 Acquires Ihiji, Will Drop Recurring Fees for Remote Network Management
In acquiring Ihiji's remote monitoring and management system, home automation leader Control4 will eliminate monthly fees for smart-home pros.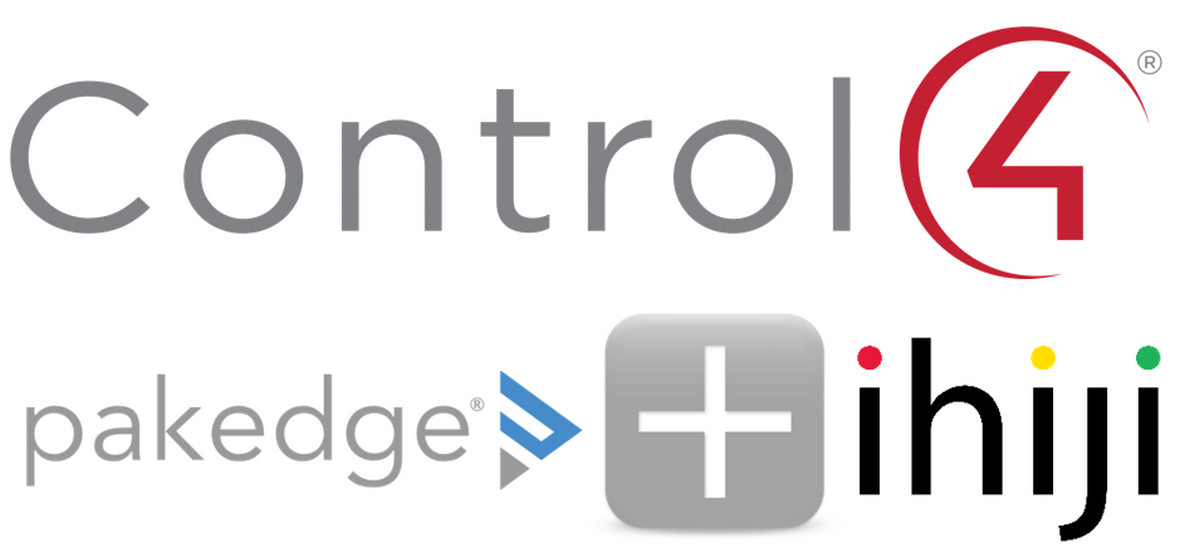 More about Control4
Control4 offers the ultimate home automation solution by making the products and systems you already have and use everyday, work together. By integrating everything from...

Control4 Company Info
Julie Jacobson
·
January 3, 2018
Home-automation leader Control4 (Nasdaq: CTRL) is acquiring Ihiji, with the goal of becoming the top remote systems management provider for smart-home pros. Coupling Ihiji with Control4's Pakedge networking solutions will give dealers a one-stop shop for managing both IP networks and IoT ecosystems remotely.
Ihiji is a leading provider of remote monitoring services for the home-technology channel, enabling pros to manage their clients' networks and connected devices from afar.
No More Recurring Ihiji Invision Fees
The big news for dealers today is that Control4 is eliminating the recurring fees associated with Ihiji's Invision service, just as the company did with Pakedge's BakPak cloud service post-acquisition.
"Just buy the device and get the Invision service," says Control4 marketing SVP Susan Cashen, in an interview with CE Pro. "Then we can give dealers the choice of charging their clients."
"That big obstacle is gone now," says Ihiji founder and CEO Stuart Rench of the erstwhile fees that have discouraged so many dealers from implementing remote services – whether Ihiji's or others.
The largest competitor, OvrC from SnapAV, eliminated its own recurring fees shortly after launching its remote management service. The other notable competitor in the channel, Domotz, charges just a few dollars per month for its service.
Ihiji's 2,000 Integrations
Ihiji has relationships with most of the major home-automation companies, as well as channel-friendly networking and power-management companies. Software drivers written for these third-party providers enable dealers to tap into their clients' networks and see not just the IP systems but all the connected devices as well.
Control4 SVP Susan Cashen is confident that integrators who do not already use Pakedge for their networking solutions will move to that brand once they get a whiff of Ihiji integration.
Dealers can diagnose connectivity issues and fix many problems remotely. They can reboot individual devices or reset an entire network if necessary … and charge for the service, thanks to Ihiji's ServiceManager software.
Control4 says these integrations will continue after the acquisition, even if those other home-control and networking companies compete with Control4.
Cashen says that supporting competitive products is nothing new to the home-control company. They do it all the time today with drivers for third-party lighting, thermostats and audio gear, for example, even though Control4 has its own offerings.
Ultimately, however, Control4 believes once dealers are exposed to its own solutions, they will want more of it. In this case, Cashen is confident that integrators who do not already use Pakedge for their networking solutions will move to that brand once they get a whiff of Ihiji integration.
Later this year, Control4 will combine Ihiji's Invision and Pakedge's BakPak services into one integrated platform that will "blow everything else away," Cashen says. "No one else is going to come close to us when it comes to that platform."
Did Control4 really need Ihiji? BakPak eventually could have gotten there, right?
It would have been really challenging for Control4 to go it alone, Cashen explains: "Where we've been struggling to catch up is in the 2,000 devices supported by Ihiji. They support Savant, Crestron, AMX and others."
For his part, Rench says Ihiji could not have created a Pakedge or BakPak-like experience on its own.
"Pakedge can do management of [network] devices in a deeper way than we ever could," he says. "Where we really diverge is the management of other manufacturers' products."
With Pakedge, he adds, "We already have the best components. Now we will build the best ecosystems."
For now, Control4 will begin selling the previously named Ihiji APP-750 network appliance under the new moniker Pakedge NX-1, priced at $650 MSRP.
Later this year, Control4 will make the new integrated service platform available to all Ihiji, Control4 and Pakedge dealers through a software update prices for supported devices, including Ihiji's APP-750, and any Pakedge router/gateway that supports BakPak (NX-1, NK-1, RK-1, WR-1.)
---
Secure Your Free Pass to CEDIA EXPO 2019
Register before Sept. 2 to gain free access to the opening keynote, product training & education series as well as the show floor including Innovation Alley and much more. Don't miss your chance. Sign up today.
---
About the Author
---
Julie Jacobson is founding editor of CE Pro, the leading media brand for the home-technology channel. She has covered the smart-home industry since 1994, long before there was much of an Internet, let alone an Internet of things. Currently she studies, speaks, writes and rabble-rouses in the areas of home automation, security, networked A/V, wellness-related technology, biophilic design, and the business of home technology. Julie majored in Economics at the University of Michigan, spent a year abroad at Cambridge University, and earned an MBA from the University of Texas at Austin. She is a recipient of the annual CTA TechHome Leadership Award, and a CEDIA Fellows honoree. A washed-up Ultimate Frisbee player, Julie currently resides in San Antonio, Texas and sometimes St. Paul, Minn. Follow on Twitter: @juliejacobson Email Julie at julie.jacobson@emeraldexpo.com
Follow Julie on social media:
Twitter · LinkedIn · Google+
Julie also participates in these groups:
LinkedIn · Google+