The Very First Z-Wave 700 Series Home-Automation Product
At CES 2019, Sensative shows flat "Strips" sensor with new 700 Series chipset, boasting 10-year battery life; Silicon Labs shows Z-Wave on Wireless Gecko.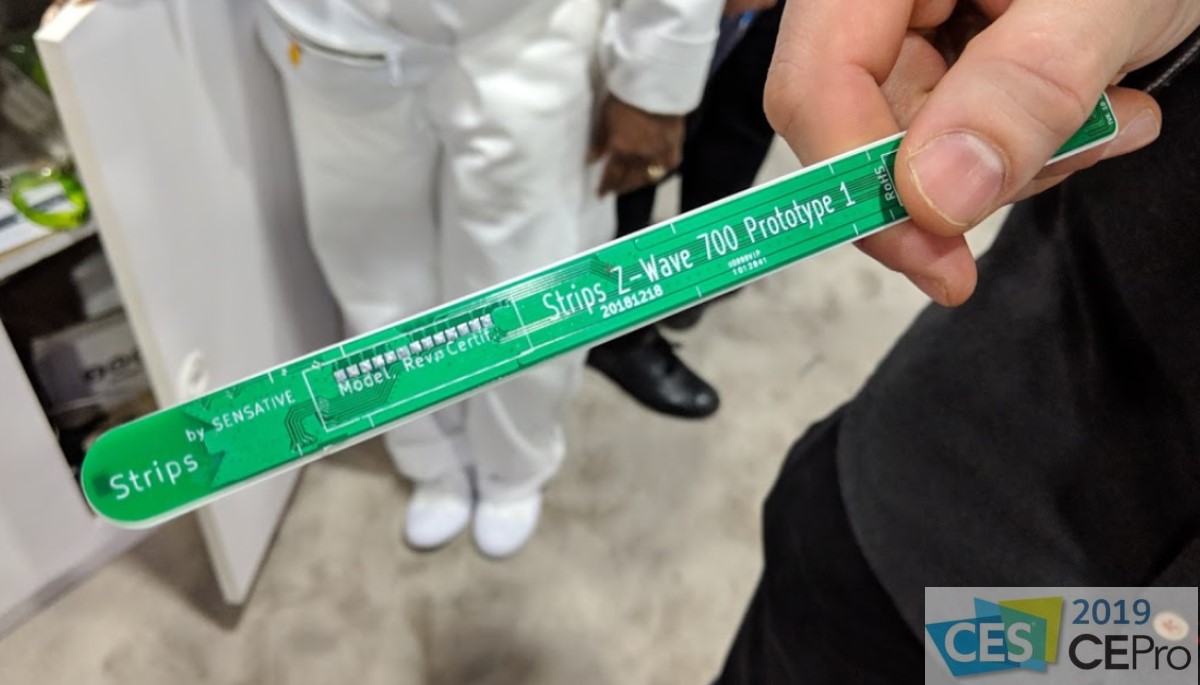 Julie Jacobson
·
January 9, 2019
Sensative, maker of Z-Wave sensors, could have the very first Z-Wave 700-Series home-automation device on the market.
At CES 2019, the company showed a prototype Strips sensor – a long, flat device that disappears on doors, windows and other flat surfaces – with the 700 chip inside.
"We may be the first to mount it into a PCB," says Sensative founder Fredrik Westman.
Chip-maker Silicon Labs, which acquired the Z-Wave division of Sigma Designs last year, only began shipping the 700 Series on its Wireless Gecko platform a few weeks ago. The next-gen series enables longer battery life (10 years on a coin cell) and longer distances (150% increase for U.S. radios) than the previous 500 series.
"We may be the first to mount it into a PCB."
— Fredrik Westman, Sensative
The 700-Series availability on SiLabs' Gecko platform is "huge," according to Z-Wave Alliance executive director Mitch Klein. "It's an established piece of silicon."
Klein says the launch shows the real significance of having Silicon Labs as Z-Wave's new partner: The group can speed time to market because of its established wireless platforms. SiLabs is already a leading provider of Bluetooth, Wi-Fi and ZigBee.
We should see more 700-series Z-Wave devices coming out in the next six months, according to Klein.
Back to the Sensative Strips … we raved about the industrial design a few years ago when the company showed a Strips door/window sensor. Since then, Sensative has launched a Strips temperature and light sensor, and a Strips leak/water detector.
In addition to the Z-Wave versions of these products, the company makes LoRa models with an eye towards smart cities, hotels and other large-scale properties.
LoRa is one of the up-and-coming standards for Low-Power Wide Area Networks (LPWAN) for long-range IoT communications over cellular.
Westman says the LoRa Strips can run 10 years on a coin cell, just like the Z-Wave versions.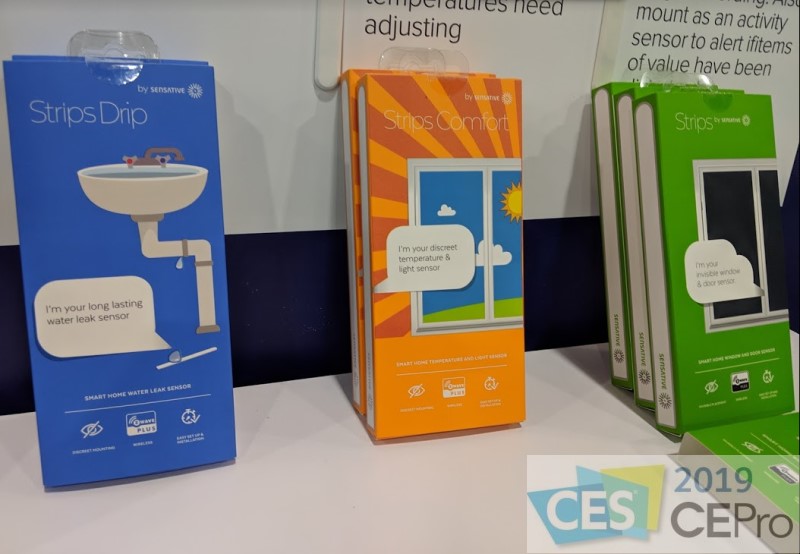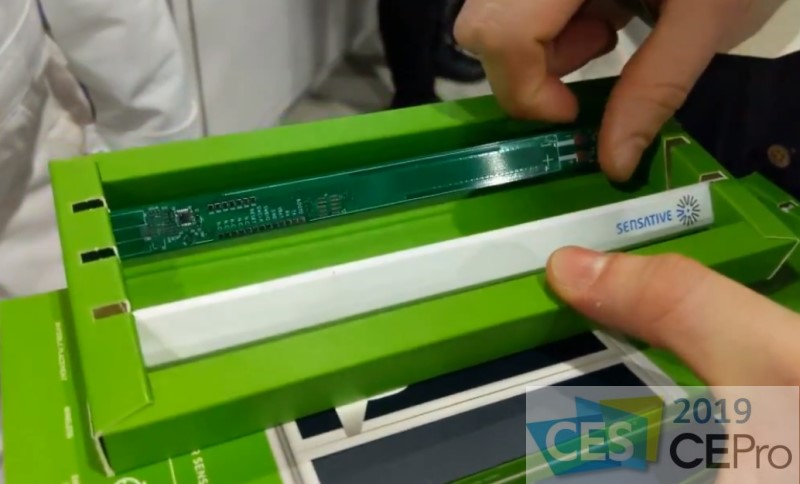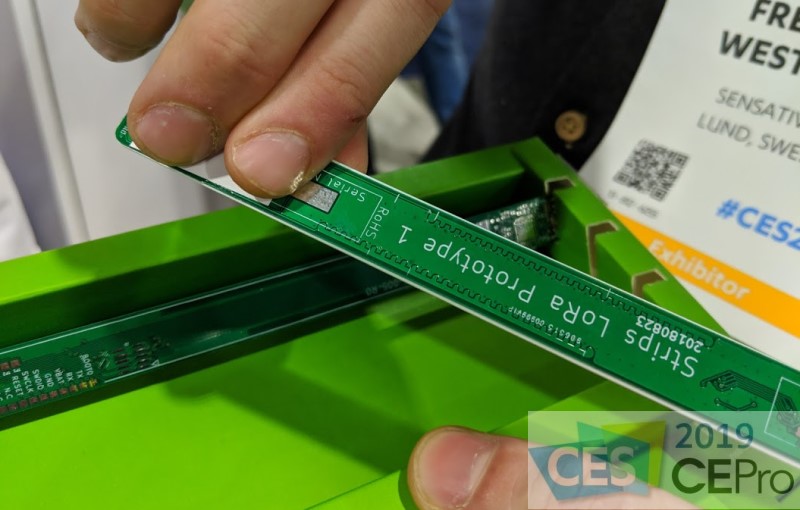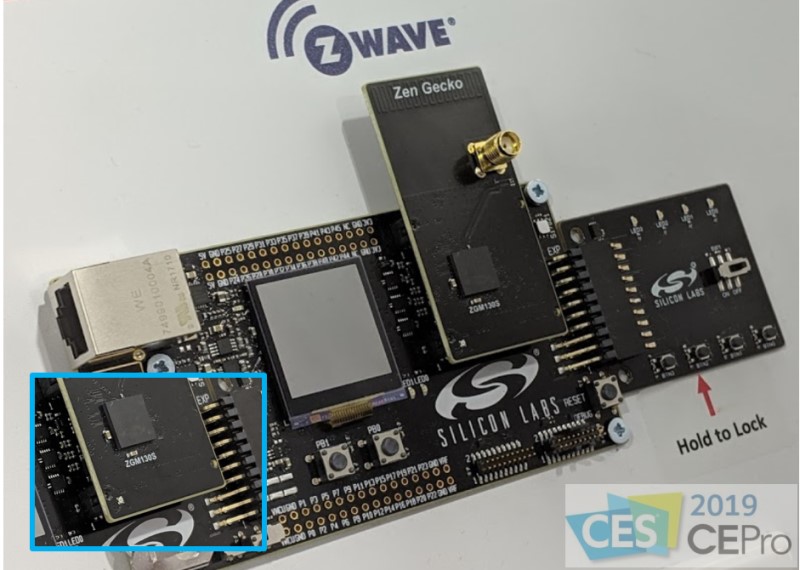 ---
2019 State of the Industry Special Report - CE Pro Download
The custom electronics industry saw a healthy 8 percent growth rate in 2018, down slightly from the blazing 11 percent growth in 2017 but still admiringly strong. Our 2019 State of the Industry indicates that readers expect to see even more growth in 2019. Get your copy today.
---
About the Author
---
Julie Jacobson, recipient of the 2014 CEA TechHome Leadership Award, is co-founder of EH Publishing, producer of CE Pro, Electronic House, Commercial Integrator, Security Sales and other leading technology publications. She currently spends most of her time writing for CE Pro in the areas of home automation, security, networked A/V and the business of home systems integration. Julie majored in Economics at the University of Michigan, spent a year abroad at Cambridge University, earned an MBA from the University of Texas at Austin, and has never taken a journalism class in her life. She's a washed-up Ultimate Frisbee player currently residing in Carlsbad, Calif. Email Julie at jjacobson@ehpub.com
Follow Julie on social media:
Twitter · LinkedIn · Google+
Julie also participates in these groups:
LinkedIn · Google+
Control & Automation
Vivint Adds Connected Cars to Security and Smart-Home Ecosystem
Product Briefs: Fibaro, SmartThingsRutherford Audio, Goldnote; ProSource adds Dish
Analysis: ADT Pulse vs. Command and Control; 3G Sunset Doom as 'Opportunity'
Josh.ai Integrates With LG Displays for Voice-Controlled Entertainment
Bosch, Thermador Open Smart-Appliance APIs for Home Automation Integration
View more on Control & Automation
Take Our Latest Quiz
How Well Do You Understand Ethernet Cables and Connectors?
Bose