Audio One, a large, nationally known electronics company that serves the residential and commercial markets was founded by the musician David Frangioni. Documenting his lifelong passion for music and drums, Frangioni recently released a new book Crash: From Appice to Peart to Van Halen to provide an illustrated history of some of music's most iconic drum kits.
The book provides an "insider's tour" of Frangioni's collection of famous drum kits from some of rock and jazz's most famous drummers.
Featuring kits from Ringo Starr, Joey Kramer, Lars Ulrich, Alex Van Halen and Carl Palmer, and according to Frangioni, the book represents a museum and charitable foundation he started to help provide young people access to these legendary drum sets.
"I've been a drummer since I was two years old and this story has been shared many times before, I had cancer in my right eye, and they had to put a prosthetic eye in. It made for a rough childhood and music was a refuge for me. For whatever reason, I loved the drums and that love built from there. At 16 I thought I was going to be a professional drummer, but business and electronics took over," recalls Frangioni.
"Anyway I've never stopped drumming and I've assembled many drum kits. Eventually, I put together a foundation and museum to help kids. I just thought that a lot of people would be interested in the drum kits and having access to them and being inspired."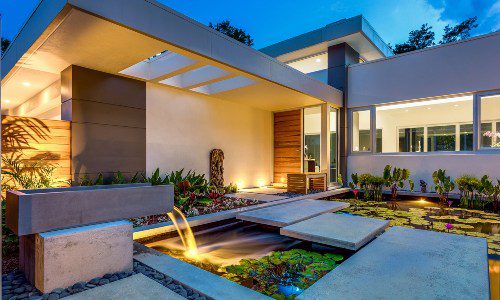 Landscape and architectural lighting create a magical and elegant ambiance for homeowners. The outdoor lighting industry has always been a phenomenal one and continues to grow in popularity. Now is the ideal time to learn more about this rapidly growing and highly profitable industry. Join our panel of esteemed lighting experts that will dive into why it's time for integrators to rethink their role in the outdoor lighting industry.
Register Now! 
Talking Drums and Music with David Frangioni
Explaining drums and the dynamics of how drums fit into bands, Frangioni references a quote from arguably the greatest drummer of all time, Buddy Rich, "[An] average band with a great drummer sounds great, [a] great band with an average drummer sounds average."
Frangioni says you could take a great drummer in a good band and the band would sound great because a drummer makes that much of a difference.
Providing some insight on what to listen for when evaluating drummers, Frangioni comments that in the most basic terms drummers can be broken down into two categories.
"You have the style that supports the music, which is what the majority of what a drummer does. And then you have drum solos, but in the band they don't sound as great. Take AC/DC's drummer [Phil Rudd], the drums are solid and a critical part of the band's sound. He lays it down as the backbeat. Ideally, you want to do both, and for that, you look at the great Buddy Rich or John Bonham in Led Zeppelin," he points out.
Related: 6 Pop Songs Great for Audio Demos
Talking about some of his influences and favorite drummers of today, Frangioni notes that his main influences growing up were Carl Palmer of Emerson Lake and Palmer (ELP) and Asia, and Buddy Rich.
He later realized that his love of the Beatles and Led Zeppelin stemmed from his appreciation of the Beatles' Ringo Starr and Led Zeppelin's John Bonham.
Some of the newer drummers he cites among his favorites, even though he admits they're not exactly new, include Neil Peart from Rush and the noted jazz drummer Dave Weckl.
Frangioni adds that when looking for timeless songs from a drumming perspective, tracks like "Rosanna" from Toto and "When the Levee Breaks" from Led Zeppelin represent how important those songs' drum parts are to the overall listening experience.
"Any drummer that picks up sticks and tries to play those songs will realize why those songs are so perfect," states Frangioni.
"The arrangements, they are virtuosic—they are the perfect style with the perfect song. It's not just a solo it's the music with the drumming. Sometimes you don't realize how important the drums are, but they are integral to how the song is grooving and why you can listen to it a million times and it still makes you feel good."
Taking a closer look or listen at some of Frangioni's favorite drummers and their kits from the book, he recommends these tracks as audiophile recordings and representations of their respective styles in the slideshow.
If you enjoyed this article and want to receive more valuable industry content like this, click here to sign up for our digital newsletters!