As Thiel Audio Closes, Former Employee to Service Legacy Loudspeakers
Rob Gillum, former director of manufacturing for Thiel Audio, launches Coherent Source Service to continue servicing Thiel speakers after the iconic company closes.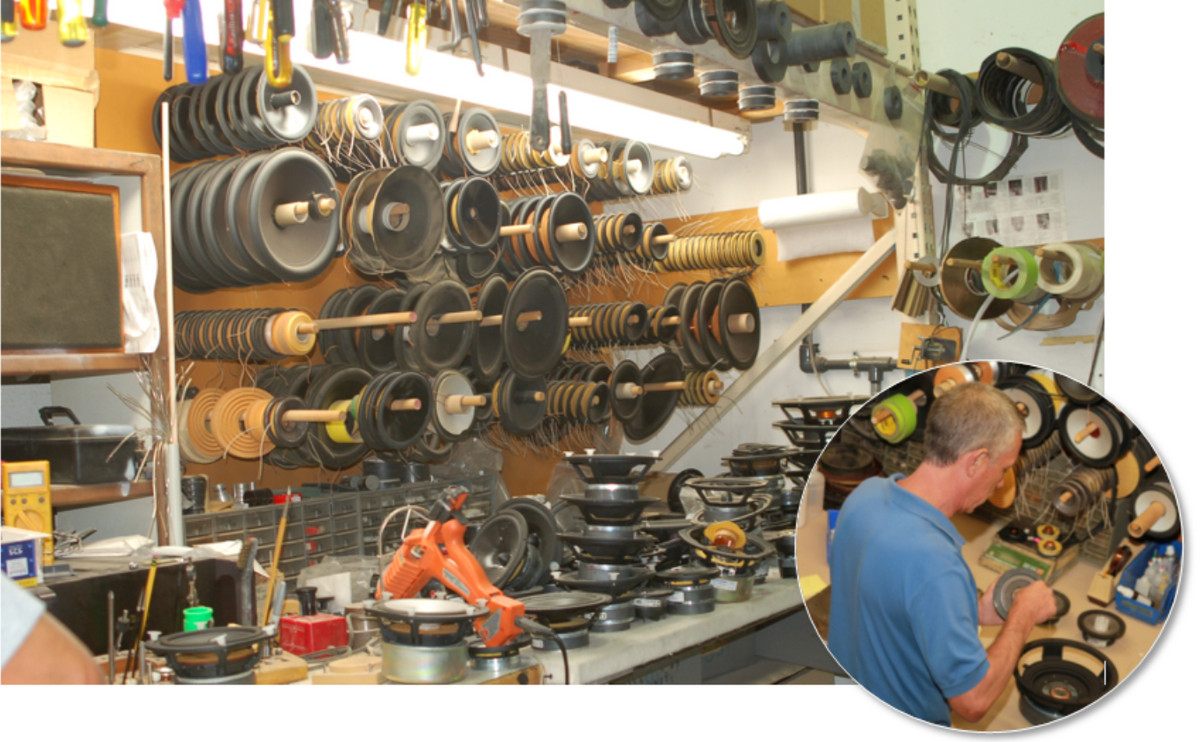 CE Pro Editors ·
February 14, 2018
Iconic loudspeaker manufacturer Thiel Audio is closing down, but integrators with clients who own Thiel speakers need not worry about servicing those legacy products.
Coherent Source Service has opened its doors with a mission to provide service for all Thiel Audio manufactured by the company between 1977 and 2012. Founder Rob Gillum, who has been an employee of Thiel for over 30 years, says Coherent Source Service (CSS) is stocked with nearly all relevant parts for legacy Thiel speakers.
When CE Pro visited Thiel in 2007, the company boasted a store of old parts kept to service products manufactured as early as 1977, when the company was founded by brothers Jim Thiel and Tom Thiel, along with college friend Kathy Gornik.
Rob Gillum was originally hired by Tom Thiel in 1988 and worked in several positions at the Lexington, Ky.-based factory. In addition to working under leader Jim Thiel for many years, Gillum was cross-trained on every aspect of service and manufacturing including driver build, crossover build, and cabinet finishing. Gillum had served as director of manufacturing prior to the company's acquisition in 2012.
Coherent Source Service will provide Thiel warranty and non-warranty service for customers worldwide. Full speaker and cabinet restoration services are available as well, with prices quoted based on condition. Additionally, Thiel CS2.4 performance upgrade kits are available, including boutique capacitors for the passive networks along with outriggers and stabilizer pins from the 2.4SE series.
"Thiel loudspeakers are a big part of my life—I am passionate about the brand and the care that went in to the design and manufacturing of these fine speakers," Gillum states. "I look forward to working with all of the Thiel customers out there who love music and helped make the brand such a success."
---
7 Clever Ways to Hide Home Technology - CE Pro Download
Most technology products are not that visually appealing. Black boxes and tangled wires do not add to the character of a high-end smart home project. Luckily, our integrator readers have a number of clever solutions so these components don't have to be visible in your next project.
---
Speakers
SnapAV Acquires Volutone, Adding 7 Distributor Locations
Product Briefs: Atlona, Josh.ai; Luxul Self Healing; Naim adds AirPlay 2; PS Audio OS; SnapAV
Wounded U.S. Army Captain Nick Vogt Receives Custom ELAN Smart Home
Rockustics OneSub and DubSub Give Outdoor Audio a Bass Boost
Home-Technology Industry Braces for Tariff War: Are You Prepared?
View more on Speakers
Take Our Latest Quizzes
How Well Do You Understand Ethernet Cables and Connectors?
Quiz: Is Your Company Performance Above or Below Average?
How Much Do You Know About Cell Phone Signal Boosters?
How Efficient Is Your Service Department? Take the Quiz
5G and the Need for Cellphone Signal Boosters—Do You Know Enough?