ipDatatel and Resolution Products to Operate Temporarily as IPR: Name New CEO
Resolution Products and ipDatatel are currently operating together as IPR, and named Brian McLaughlin as new CEO.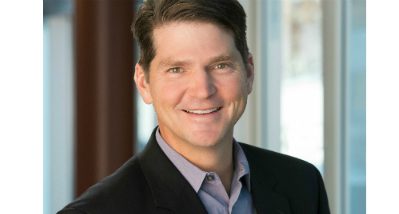 In the wake of their 2017 merger, ipDatatel and Resolution Products have temporarily branded themselves under the name of the holding company IPR. The company plans to rebrand under a new name in the coming months. Meanwhile it has also appointed Brian McLaughlin as its new CEO. He will be responsible for all aspects of the business, based out of the company's headquarters, located here.
McLaughlin was most recently president of the transportation mobility division of Trimble, a global connected transportation technology company. Prior to Trimble, McLaughlin was president of PeopleNet, which he joined in 2001 and was acquired by Trimble in 2011.
In his leadership and management roles, McLaughlin has led high performing, global teams to achieve significant growth while transitioning to a software-as-a-service (SaaS) business model, according to the announcement. He has also helped to shape logistics industry policy on standards and worked with a number of industry organizations on other technology and safety initiatives.
"It is a great honor to join this team of industry leaders. I look forward to applying my insights to driving IPR's vision, while increasing revenue and profitability for our independent security dealers and integrators," says McLaughlin. "Providing the simplest and most complete solutions to help security professionals grow their opportunity is our number one goal."
IPR Ownership
The recently combined company is majority owned by an investment group led by ABS Capital Partners. As part of the transaction, veteran technology industry executive Robin Pederson will become chairman of the combined company.
IPR is a provider of complete security solutions ranging from wireless sensors to alarm communicators and a standalone, wireless alarm system. In addition, all solutions are powered by a network for alarm communications, automation, video and remote programming.
"IPR has a long history of innovation and has brought dozens of firsts to the security industry," says Phil Clough, managing general partner, ABS Capital. "And Brian McLaughlin's deep understanding of technology, market strategy and sales channels, along with his track record of delivering sustained, high growth, made him the obvious choice to lead this pioneering connected security company."
Russell Vail and Brian Seemann, founders of ipDatatel and Resolution Products, respectively, remain on IPR's board of directors and will continue in key executive management roles.