Séura Delivers the Ultimate Outdoor Entertainment Experience
The Séura Storm Ultra Bright Outdoor Display is designed to handle any weather while including 4K and 1000-nits of brightness.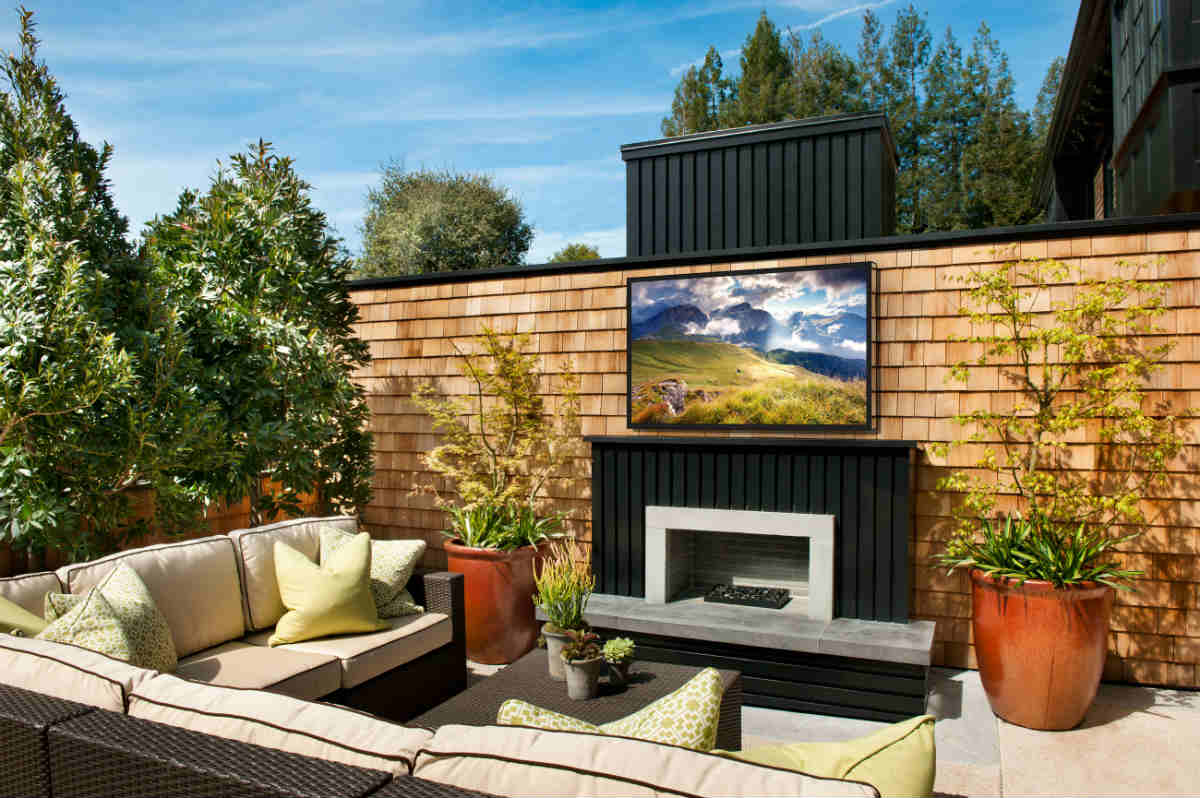 More about Séura
Séura is an award-winning manufacturer of Television Mirrors, Waterproof Televisions, Outdoor Weatherproof Televisions, and Lighted Mirrors. Séura exceeds...

Séura Company Info
CE Pro Editors ·
August 21, 2018
Séura, a leader in designer technology, has started delivering its new Storm Ultra Bright Outdoor Displays. These new displays offer industry-leading technology designed to handle every environmental condition and a new, sleek and timeless design to complement any outdoor space.
"We have engineered the largest, brightest and most integrator-friendly outdoor display in the industry," says Tim Gilbertson, Séura co-founder and COO.
"Our initial production run is almost sold out, which gives us confidence that our research and development teams have delivered a solution that truly fulfills a market gap."
The Séura Storm Ultra Bright displays offer 1000-nit brightness as well as Adaptive Picture Technology, a proprietary internal control system that automatically adjusts backlight, contrast and other picture variables for an optimal viewing experience.
This technology is particularly critical in outdoor settings where ambient conditions change constantly and manually changing display settings is burdensome and unrealistic.
Séura Revamps Displays
The new displays have also received an aesthetic revamp with a redesigned bevel and sleek, modern reflective edge that allows the display to fit seamlessly into whatever outdoor space it inhabits.
A newly-designed, slim outdoor wall mount rounds out the visual appeal by bringing the display just centimeters from the mounting surface.
"Market trends indicate a desire to design outdoor spaces more like indoor spaces, with entertainment zones, focal points, and technology," Gilbertson says.
"Our new Storm Ultra Bright delivers the technological performance people expect from indoor TVs, including optimal brightness and 4K, for the great outdoors. When you add in the outdoor design possibilities created by the reflective edge and slim mount, it's easy to see how the market was ready for our product."
Related: Seura 86-inch Outdoor Display Features 4K, 950 Nits of Brightness
The Séura Storm Ultra Bright line was designed for easy installation and integration with HDBaseT certification and the industry's first internal IP control. The displays also feature readily accessible, weatherproof compartments with inputs, outputs, and an internal three-prong power outlet.
Séura also designed a sleek new soundbar to pair with the displays to create the perfect audio video package. The weatherproof two-channel soundbar matches the TV length and offers powerful carbon fiber woofers and titanium tweeters to deliver impressive, rich sound.
Séura is now accepting orders for both the 65-inch the 86-inch Storm Ultra Bright Displays and associated accessories. The 49-inch and 55-inch sizes will launch later this year.
---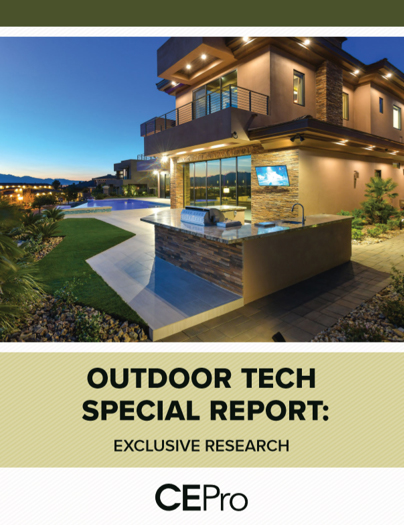 Find Out Why 63% of Integrators Expect Outdoor Business to Grow - CE Pro Download
The outdoor technology market is growing – both the demand from customers and the array of products available. According to our recent CE Pro survey, integrators are taking advantage of this opportunity to grow their businesses. Get your copy of the survey today.
---