There is no doubt about it, virtual reality is here to stay. What started off as a fringe enthusiasts hobby in the early to mid-2010s has evolved thanks to advances in technology and increases in consumer interest. Now, virtual reality (VR) and its cousin augmented reality (AR) have become one of the most promising fields in consumer technology.
While integrators have long waited for the market to open up and become something profitable and interesting to residential homeowners, multiple consumer research firms are forecasting 2022 as the year when the tech might mature to the point where VR can be implemented in a variety of ways.
Gaming & Adjacent Entertainment Prospects Lead the Way
The first and largest residential market to embrace VR technology is the video game industry, with major players like Oculus, HTC, and Sony continuing to not only embrace but invest in the technology.
While opportunities for integrators to get involved in the segment have been limited in recent years, the advent of lower-priced, self-contained VR headsets that don't require as beefy of a PC to power them has allowed the average tech-savvy gamer to add VR into their everyday enjoyment of the hobby.
This, coupled with upcoming advancements in console-based VR from Sony, means integrators can more easily sell VR headsets as an additional element of gaming room installs, home theater/home entertainment projects, and more.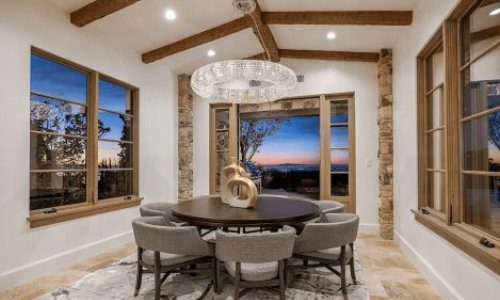 As a custom integrator, lighting is in demand. Effective communication, education and showcasing the value proposition of LED light fixtures in conjunction with integrative control systems are the keys to overcoming challenges and closing sales in this specialized market. Join us as we discuss the future of digital lighting and control with David Warfel from Light Can Help You and Patrick Laidlaw and Mark Moody from AiSPIRE.
Register Now!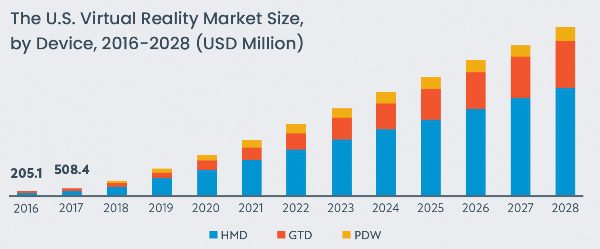 Looking beyond the scope of the gaming market, several opportunities for innovation exist within the project planning and interior design aspects of residential and resimercial integration. Companies like Modus VR have become successful examples of how the AV industry can embrace and advance VR technology, with Modus VR using VR as a way to design and showcase home theater plans prior to starting work on a project.
Some detractors of VR tech may claim it's more of a gimmick than a useful technology, but using virtual reality in the design stage of a project allows the homeowner to get a real, 3D sense of how the home theater will feel like to live with, an experience even the most detailed design plan cannot match. Modus VR also notes it gives integrators a differentiator, can elicit immediate design changes/feedback, and provides a head start as a way into VR/AR.
The options with VR in the home theater space are not limited to the design aspect either. Several relatively new technology companies like Supersphere, Melody VR, and Wave are experimenting with offering virtual access to live concerts via a VR headset and some headphones. All prospective concertgoers will have to do is buy a ticket online, which allows integrators to offer a VR system as a home theater add-on with tangible entertainment benefits beyond gaming.
Startups Expanding Innovation into Wellness, Other Experiences
While some live sound purists or design experts might scoff at ideas like these, if the COVID-19 pandemic has shown us anything over the past few years it's that adaptability and at-home options are both key to how technology will advance in the coming years.
Ultimately, integrators and manufacturers who are willing to champion new and in some cases experimental VR experiences may end up ahead of the competition once the market fully matures, which might not be as far away as it sounds.
In fact, according to data from GrandView Research, the global virtual reality market size was valued at $15.81B in 2020 and is expected to grow at an annual rate of 18.0% from 2021 to 2028. This means integrators who get their foot in the door while waiting for the market to mature may enjoy a steady stream of continued interest from homeowners and small businesses. In addition, research suggests the rapid influx of VR industry startups will allow for new opportunities to make strides in the consumer VR space.
One good example of a tech startup innovating within the VR space is wellness-focused company Hypnos Virtual, which has the unique goal of expanding the way gamers and wellness technology enthusiasts experience virtual reality by adding customizable "scentscapes" into games, movies and TV. This "Bio-Media" as they dub it brings mood-making or mood-appropriate bio-aromatics into the fold.
According to Hypnos, scentscape will come in different sizes, with the home cinema model creating millions of different scents from a unit smaller than a mini-fridge. The Bio-Media is experienced as a choreographed "scent track" that is continually changing like a cinematic musical score, but instead of an array of musical instruments, it draws from a library of aroma chemicals designed to replicate a nearly endless array of olfactory sensations.
These scentscapes are designed to more fully immerse home theater owners in their favorite content by emitting essential oils into the air that match the content on-screen. This way, VR users watching a rainforest documentary can not only experience how the area looks and sounds, but it will also smell like the real thing.
No one can predict what's next for virtual reality, but with disruptive new tech companies and well-established tech giants both clamoring to get involved, it's fair to wonder why integrators remain hesitant to embrace what might become the future of entertainment. Keep an eye on this space.
If you enjoyed this article and want to receive more valuable industry content like this, click here to sign up for our digital newsletters!