Show Us Your Great Looking Racks 2011
We want your great looking racks to feature in CE Pro. Send them in!
CE Pro Editors ·
August 31, 2011
CE Pro and Middle Atlantic Products want to show off the best racks in the fourth annual Great Looking Racks contest.
We want to feature the best A/V racks you've ever built in the November issue of CE Pro. But while the back of the rack always gets the most attention for great wiring, we want to see what you've done to the front.
Maybe they're tricked out. Maybe they solve unique installation challenges. Maybe they use neon lights or feature a monitor. We want to show off your work!
This year's entries will again be posted online, with expanded coverage from the November print edition.
Check out past winners: 2010 | 2009 | 2008 | 2007
Want to show off your rack? Here's what we need:
High-resolution images of the rack (no bigger than 2 mb, please)
A list of components (in order that they appear in the rack)
What makes this rack/installation unique
Your name, company, and city/state
Submit your image(s) and write-ups to scrowe@ehpub.com by Friday, October 14
Thanks to our sponsor, Middle Atlantic Products, for getting involved with this feature.

Your designs also could be published in Electronic House magazine, exposing your work to more than 75,000 consumers.
---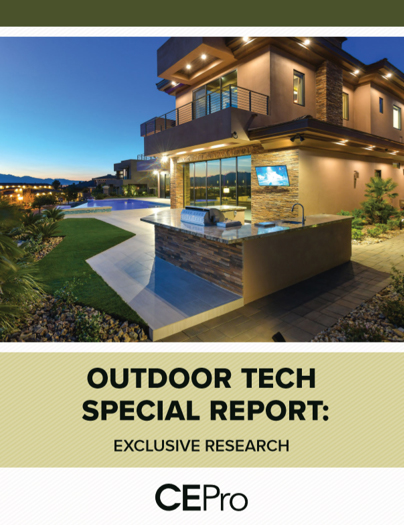 Find Out Why 63% of Integrators Expect Outdoor Business to Grow - CE Pro Download
The outdoor technology market is growing – both the demand from customers and the array of products available. According to our recent CE Pro survey, integrators are taking advantage of this opportunity to grow their businesses. Get your copy of the survey today.
---
" />