Josh.ai adds Florida-Based Rep Orion Integrated Systems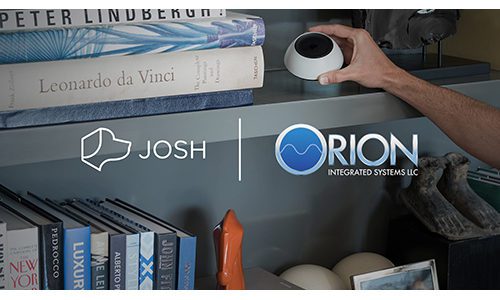 Josh.ai continues expanding its industry presence and the availability of its artificial intelligence in the home by partnering with Orion Integrated Systems.
The Florida-based independent manufacturers' representative will now offer Josh.ai's natural and privacy oriented voice control with its other top tier products. Dealers that complete the Josh.ai certification offered by Orion will be provided with demo equipment along with the group's local support and system design expertise.
"Our team has been diligent about partnering with the right integrators over the years as we've grown and expanded our offering," says Alex Capecelatro, CEO, Josh.ai.
"Now that Orion's carrying Josh.ai we will be able to engage with the most exceptional home systems professionals in Florida, which is a market that we envision being among our most exciting territories. The Orion team's commitment to innovative technologies and exceptional user experiences mirrors ours, making this relationship a win-win for everyone involved."
Josh.ai explains that it distinguishes itself from the mass market assistants in a variety of ways.
The automation company points out that its proprietary natural language processing enables users of all technological comfort levels to freely give commands as opposed to having to memorize trigger phrases.
Josh.ai adds that its ​understanding of compound commands, limitless nicknames for rooms and devices, and contextual awareness provides an unmatched smart home experience. For example, a homeowner can say, "Ok Josh, raise the first floor lights, open the curtains in the master bedroom, and listen to Tom Petty in the kitchen and living room." Josh.ai processes each command, activates the associated devices in every area of the home.
More news from CE Pro: Josh.ai now Supports Lutron Homeworks and Ketra Integration