Ultra-High-Net-Worth Clients: Are They Worth the Trouble?
This 1% of the overall professional AV customer base may spend a lot, but will they help grow your business?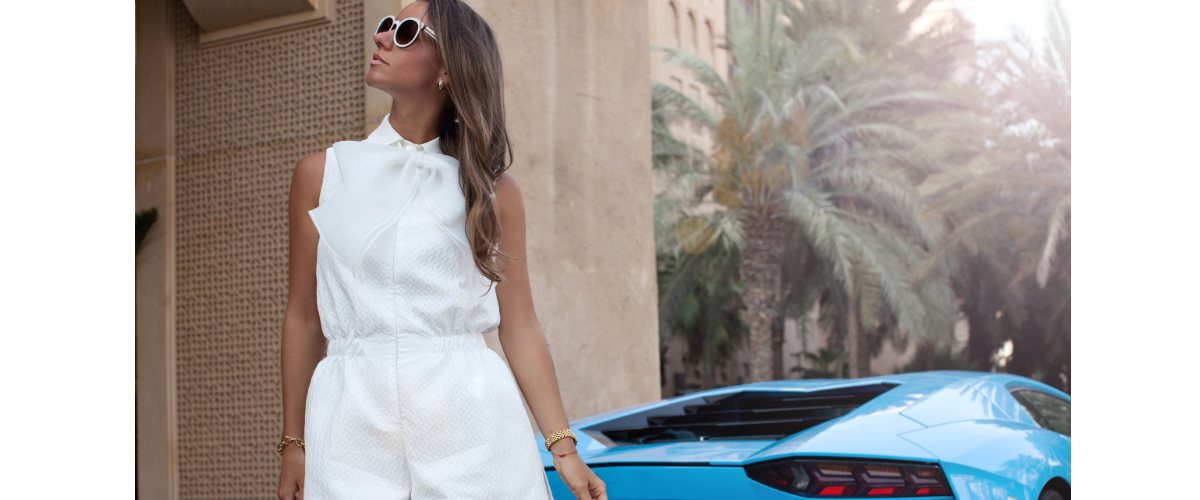 There's been a lot of buzz lately about how to sell to ultra-high net worth individuals and why it's such a lucrative market to pursue. Frankly, I think this is a really bad decision. During my career, I have dealt with many of these affluent clients. Or what I should say is I have dealt with their representatives because rarely do you get face time with the actual clients.
Although the jobs can be profitable, they are not the most exciting projects I have done, nor have they generated the most referrals. Very often after we finish a 1% project, it quickly loses its luster as the client moves on to their next big luxury purchase– yacht, plane or island. Sadly, your contribution to their life becomes lost in the vapor.
What's more, these upper echelon projects are shrouded in secrecy to protect the anonymity of the clients. No matter how impressive the job, you won't be able to share any information about it.
Stop Looking for a Whale
I see a lot of dealers who pass up or undersell projects that should be very profitable because they seem focused on finding a "whale." It's not the whales that make Vegas rich, it's the professional/semi-professional gamblers; It's not the tourists checking Vegas off their bucket list but the repeat visitor who is there to experience everything. The luxury market is much larger than the top 1% of consumers.
By Focusing on the ultra-wealthy, you're ignoring customers who represent a bigger slice of the luxury market – a market of customers who openly appreciate your work, are more involved in the process and who will evangelize for you company. If you focus on the luxury market as a whole and not just on the top 1%, you will find that your business will be more consistent and profitable.
A Lesson from Kitchen Designers
One profession that seems to understand this notion is kitchen designers. The caliber of amenities a kitchen designer suggests for a kitchen in a 30,000-square-foot home is usually not that different from those suggested for a kitchen in a 10,000-square-foot-home.
The extremely wealthy are not that different when it comes to purchasing power and decision making than the much bigger market of wealthy customers. They expect and can pay for a better-quality experience than the average buyer, but they probably need to be educated first.
Don't make the mistake of basing your recommendations on a perceived budget. Propose your best, most expensive options to everyone.
Don't be Fooled by a Dirty Pickup Truck
Here's why: One of my first large sales in this industry was to a man who was driving an old pickup truck with no matching tires. He came into the store one Saturday afternoon wearing ripped jeans covered in grease and a dirty t-shirt. He was interested in a sound system, and because I had nothing else to do, I started explaining why he should buy the very best products I carried.
After several hours he asked me how much it would cost for the system I recommended. I told him and as he walked out the door, I never expected to see him again.
A couple of weeks later he came back, same truck and outfit, and handed me a deposit. He told me he would make payments every week or so, and when he had paid enough for a piece of equipment, he would take it home. I told him I would come and hook everything up for him after the final purchase.
After receiving several payments I finally asked him what he did for a living. He laughed and said, "Oh yeah, you only see me on the weekend." Turns out he owned a very large tool-and-die company; all week he dressed in a suit and tie running the business. On weekends he liked going into the shop and working with the guys, but he didn't want to get his weekday car (a Mercedes) dirty so he drove the pickup.
He later confided in me some of the reasons he bought the system I recommended: I was knowledgeable about the products, I asked him good questions about what he was trying to accomplish, I spent a lot of time with him, and treated him like I would have treated him if he had walked into the store in a suit and tie.
From that moment on, I never judged anyone's purchasing power or interest. I assume everyone can afford anything I do until they tell me different.
Sell "Experiential Luxury"
When you're deciding if a client is going to spend enough money to get you excited, maybe the better question is, can you get them excited enough to spend the correct amount of money?
I have had plenty of clients who own Ferraris, Porsches and Lamborghinis, but they can't really drive.
I have had many clients who own restaurant-grade kitchen appliances, but they can't really cook.
But what I have never experienced are clients who don't appreciate luxurious pillows and bedsheets or the extra legroom and comfort in a first-class airline seat they purchased. These are what I call "Experiential Luxury"–all you need to do to appreciate them is use them.
AV Systems are Experiential Luxury
I have had many conversations with clients who have told me "I can't hear the difference between the better equipment you sell, and the cheaper stuff sold by other dealers, so why don't you just put the cheaper stuff in my house?"
My answer was always the same. First, you will learn to appreciate what we do for you when you experience and live with it. Second, I have a minimum standard for quality of craftsmanship and performance and I have never found equipment that sounds bad but is well made. Third, I have a reputation and I want to be proud of the projects we do so we can get referrals from people who see and experience our work.
Clients like to see that you are looking out for your company long term. It makes them feel secure that you will be around long term to service them. Plus, the cost of acquiring customers diminishes dramatically through referrals.
Position Yourself as a Professional—Sell from the Top Down
As an industry, we are in jeopardy of becoming order takers and laborer's, not professional technology experts and educators. When someone comes to us and says, "I want a _____," it's crucial to discuss their decision before simply taking the order. Even if they have chosen the correct product, showing interest by asking a few simple questions will elevate your level of professionalism.
Kitchen designers, lawyers, doctors, plumbers and auto mechanics are all considered professional because their opinion has merit.
Conversely, our channel all too often skips the education part and takes the easy sale. We mistakenly think something is better than nothing. Basically, we do things we know are wrong. This all can be avoided by selling from the top down, educating potential clients and focusing on the luxury experiences most consumers crave.
If I call a plumber to my house and they show up with a bottle of Liquid Plumber to fix my drain, I'm not letting them in the house and certainly not paying them $300 an hour. This analogy also applies to the home systems industry. Since our clients do not buy the cheapest car, the cheapest appliances or the cheapest house in the cheapest neighborhood, what makes us think they want the cheapest audio-video system?
We need to get back to being leaders of technology. We should be an industry that is about more than just convenience, we should be about the quality of the experience, quality of craftsmanship, quality of advice and quality of service.
In short, we need to act professionally if we want to be a profession and that starts with elevating the level of every system we design, not just the 1%.
The Dream Job is Not So Dreamy
The larger luxury market wants the same high-end products and level of service as ultra-wealthy customers. They just might not need as much of it. Sure, landing a job with an uber-high-net-worth client can be lucrative, but focusing all your energy on ultra-luxury work is ignoring a much bigger slice of the pie – a pie that's ultimately more satisfying.
---
John Russell is the co-founder of Cortex VIP Cinemas and his career in the consumer electronics industry spans 33 years and touches every aspect of it—starting out selling high-end AV products then owning and operating a custom installation business. Since the sale of Total Home Entertainment in 1999 he has concentrated on product development, business consulting and product testing within the industry and on the manufacturers rep firm he purchased in 2004.
He has developed and launched several AV products of his own, and has expertise in the areas of luxury marketing, distributed audio video, lighting and lighting control, power quality, audio calibration and home cinema/media room design.
John currently focuses on developing partnerships and business for his rep and consulting company CDMI INC. and his role as co-founder of Cortex Brands including Cortex VIP Cinemas.