ConnectWise to be Acquired by Private Equity Firm
End-to-end business management software company ConnectWise to be acquired by private equity firm Thoma Bravo, owners of SonicWall and other Software as a Service platforms for an estimated $1.5B.
More about ConnectWise
ConnectWise transforms how technology solution providers successfully build, manage, and grow their businesses. Our award-winning set of software solutions provide a fully...

ConnectWise Company Info
Jason Knott
·
February 26, 2019
ConnectWise announced its pending acquisition by Thoma Bravo, LLC, a private equity investment firm. Thoma Bravo's software expertise, extensive track record and deep capital will enable ConnectWise to pursue a strategy focused on organic growth and strategic acquisitions. Terms of the transaction were not disclosed but, according to one IT website, it is for an estimated $1.5 billion. The deal is expected to close on Feb. 28.
After the transaction is completed, ConnectWise founder and CEO Arnie Bellini will transition into an advisory role, and current president and COO, Jason Magee, will become CEO of the company.
"Five years ago, we began exploring all of the financial options to accelerate the ConnectWise mission and our partners' success. Thoma Bravo was the clear and obvious choice over an Initial Public Offering (IPO) and seven other private equity firms," Arnie Bellini said.
"Thoma Bravo is the premier investor in Software-as-a-Service (SaaS) technology. ConnectWise and Thoma Bravo have co-created a multi-year strategy that is aligned with our mission, vision, culture, and partners. With this new relationship we plan to accelerate our partners' success worldwide."
Created 70+ Millionaires
In an interview with Enterprise Times from London, Bellini says the deal will result in the creation of 70+ millionaires among long-term non-founder employees who will be splitting up $270 million worth of the transaction.
"Thoma Bravo was the clear and obvious choice over an Initial Public Offering (IPO) and seven other private equity firms."
— Arnie Bellini, ConnectWise
The partnership with Thoma Bravo will advance ConnectWise's long-term vision and roadmap. Partners can expect innovative cybersecurity solutions, advanced education, go to market tools for the as-a-service world and a connected ecosystem to drive greater productivity and simplicity.
"Thoma Bravo has long recognized ConnectWise's position as a leader and pioneer in the Managed Service Provider (MSP) and broader IT services space. For nearly 40 years, the company has been the market leader in providing the most comprehensive integrated software solutions to its community of partners," said Robert Sayle, Partner at Thoma Bravo.
"Under the strong leadership of Arnie and the management team, ConnectWise has innovated and created top tier products and services, and we are thrilled to partner with Jason to enable further success and opportunity for ConnectWise partners."
ConnectWise has been targeting the custom installation market for several years with its end-to-end business management solution that handles everything from accounting to project management to sales and RMR administration.
Related: That Giant Sucking Sound Is Your Profit
The company attained a 3 percent marketshare among the CE Pro 100 in 2018. In recent months, ConnectWise has been purchasing other software firms, including the recent acquisition of cybersecurity specialists Sienna Group.
While the ConnectWise's focus on the integrator market was recent, the 35-year-old company touts more than 25,000 partners in 65 countries in numerous other industries.
Thoma Bravo is a private equity firm focused on the software and technology-enabled services sectors with a series of funds representing more than $30 billion in capital commitments.
Its portfolio includes ABC Financial, Blue Coat Systems, Deltek, Digital Insight, Global Healthcare Exchange, Hyland Software, Imprivata, iPipeline, PowerPlan, Qlik, Quorum Software, Riverbed, SailPoint, SolarWinds, SonicWall, Sparta Systems, TravelClick, and Veracode. The firm has offices in San Francisco and Chicago.
New CEO Jason Magee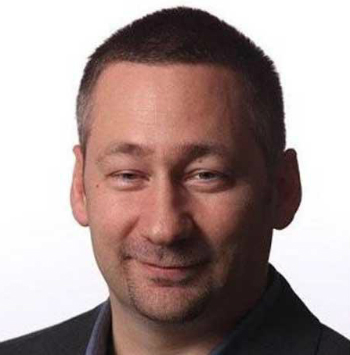 "I believe the Thoma Bravo partnership will accelerate our ability to continually develop the platform our partners need to succeed through acquisitions and innovation."
— Jason Magee, ConnectWise
Jason Magee, who has been with ConnectWise since 2011, was named COO in 2016. During his tenure as COO, ConnectWise grew at a 21 percent cumulative annual growth rate with more than 81 percent growth in EBITDA.
"Our success has been founded on deep interactions with our partners through our IT Nation events and peer groups. We will continue to invest in our partner community and provide the solutions they need to deliver technology as a service to the world.
"I believe the Thoma Bravo partnership will accelerate our ability to continually develop the platform our partners need to succeed through acquisitions and innovation," says Jason Magee.
Bellini said Magee was the obvious choice as his successor. "Jason has more than 20 years of deep industry experience with MSPs and VARs. Because Jason's been in their shoes, he is committed to ConnectWise's partners. He will continue driving the passion, culture and innovation that our partners and colleagues expect from us."
Holland & Knight served as the legal advisor to ConnectWise while Raymond James & Associates, Inc. served as the exclusive investment banking advisor to the Special Committee of the Board of Directors, consisting of Steve Raymund and Stan Levy. Kirkland & Ellis LLP served as Thoma Bravo's legal advisor. Owl Rock Capital provided financing for the transaction.
---
We're Looking for Your BEST Projects
Don't miss your chance to enter to win a 2019 BEST Projects Award. We'll be announcing winners at a special Gala event at CEDIA EXPO. We can't wait to see what you've been up to this year! Enter your projects now.
---
About the Author
---
Jason Knott is Chief Content Officer for Emerald Expositions Connected Brands. Jason has covered low-voltage electronics as an editor since 1990, serving as editor and publisher of Security Sales & Integration. He joined CE Pro in 2000 and serves as Editor-in-Chief of that brand. He served as chairman of the Security Industry Association's Education Committee from 2000-2004 and sat on the board of that association from 1998-2002. He is also a former board member of the Alarm Industry Research and Educational Foundation. He has been a member of the CEDIA Business Working Group since 2010. Jason graduated from the University of Southern California. Have a suggestion or a topic you want to read more about? Email Jason at jason.knott@emeraldexpo.com
Follow Jason on social media:

Jason also participates in these groups:
LinkedIn · Google+