Remodeling spending is a good indicator of potential new projects for integrators. Heading into 2021, spending on home projects is expected to increase in nearly every major metropolitan area of the U.S., but which areas are primed for strong growth and which are not?
According to projections from the Remodeling Futures Program at the Joint Center for Housing Studies of Harvard University, out of 46 cities tracked, 42 are expected to have increased remodeling spending ranging between 1% and 13%, while four are expected to decline an average of 1.5%. In general, the study predicts that larger cities will fare better than smaller cities, with major metros expected to increase spending by 5% on average and smaller cities gaining on average just 2%. Fully 14 metros are projected to see robust growth above 6% this year, while an additional 17 metros are set for moderate gains between 3% and 6%.
So which cities will see the highest remodeling spending? According to the study, Oklahoma City, Tucson, Charlotte, Phoenix, and San Antonio are set to see the greatest spending increases.
On the flip side, New York City, Denver, Boston and San Jose are all expected to have declines in remodeling spending. That list makes sense as more workers are freed to work from home due to the pandemic versus having to live close to work in more expensive locations.
You can click on this interactive map to see how your local area is expected to fare in 2021.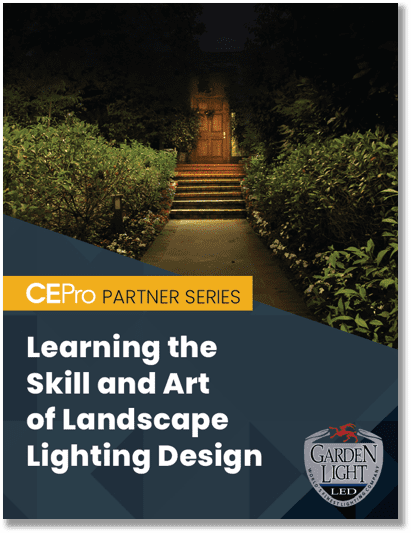 Experts recommend landscape lighting design as an entry point for integrators into the revenue opportunity of home lighting. Check out our new resource for tips and best practices. Download "
Learning the Skill and Art of Landscape Lighting Design
" today!.
"Broad strength in house price appreciation, existing home sales, and residential construction suggest that many metros will see greater renovation activity this year," says Abbe Will, Associate Project Director in the Remodeling Futures Program at the Center. "The largest remodeling spending gains are projected to occur in relatively more affordable metros in the Sunbelt, with over 9% growth expected in Oklahoma City, Tucson, Charlotte, Phoenix, and San Antonio."
"Although home remodeling is a bright spot in the economy overall, owner improvement spending is projected to contract slightly in a few high-cost metropolitan areas including New York, Denver, Boston, and San Jose," says Sophia Wedeen, a Research Assistant at the Center. "While other higher-cost metros—Washington, DC, Miami, San Francisco, Los Angeles, and Seattle—are expected to have only modest levels of spending growth between 1% and 3% this year."