The latest company to address the surging interest in lighting is Intense Lighting. Leviton's brand new SD Downlighting series of products are designed to meet the needs of today's property owners.
Intense Lighting says that its new product line provides users with a balance of energy efficiency and optical control in a choice of cost-effective packages.
"Using our award-winning SS Series as a blueprint for the new SD series, we've raised the bar for commercial lighting with additional features in a simple to specify platform," notes Adam Zepeda, director of product management and marketing, Intense Lighting.
"Engineered for performance and efficiency, these luminaires utilize the latest LED and driver technology to deliver flexible solutions for any budget."
SD Downlighting Support a range of Environmental Applications
Intense Lighting points out the SD Downlighting series of products are available in a choice of 30-degree, 50-degree and 70-degree beam distributions, and the products provide features such as two-step binning for color consistency.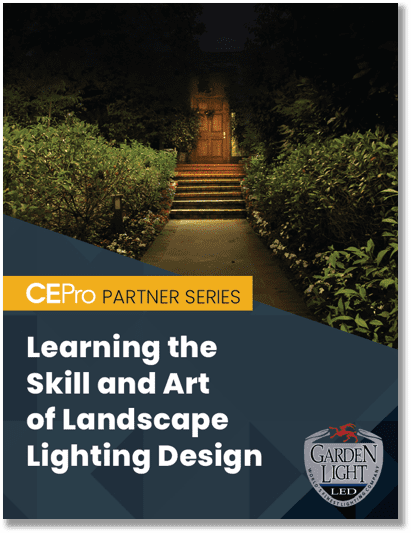 Experts recommend landscape lighting design as an entry point for integrators into the revenue opportunity of home lighting. Check out our new resource for tips and best practices. Download "
Learning the Skill and Art of Landscape Lighting Design
" today!.
In addition, the company says the products offer 90 CRI standard, and a 4-inch remodel options address commercial installations.
The Leviton owned brand also points out that with the introduction of the SD Downlighting series, Intense Lighting now has two product platforms that complements each line's pricing and specifications. More specifically, Intense Lighting states the Gravity product line's downlight complements the SD series' wide spacing to deliver comfortable, general illumination.
SD Downlighting products are available in four, six and eight-inch cylinders, as well as new construction, wall wash and remodel downlight versions.