Year after year, AV trade shows like InfoComm, CEDIA Expo and others push managed services and recurring revenues to help integrators bank on monthly revenue rather than just one-time payments from large projects or service calls.
These shows are typically filled with session after session educating integrators on how to change their business model and adopt a service-based approach, and now the vendors serving the industry are taking it upon themselves to help their customers achieve this new standard.
D-Tools' Service Management Suite
D-Tools marked its 25th anniversary by showing off its new service management suite, a new feature in its Cloud-based business management software, designed to help integrators create, sell and manage service plans.
"It is a complete way for integrators to be able to create, manage and sell service plans to their clients, and then once they have those service plans, they can schedule service calls, dispatch their field guys, and then track those service hours," says Tim Bigoness, chief marketing office at D-Tools.
The company also just released version 20 of its System Integrator platform, which includes changes in how labor is managed.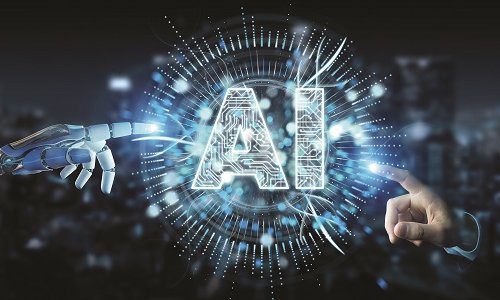 In an era where crime continues to evolve, relying solely on AI-based solutions proves insufficient in preventing sophisticated threats and false alarms. The webinar will emphasize the paramount importance of human judgment and intuition in tandem with AI technology to create a truly complete security solution. Our session will explore how Deep Sentinel's revolutionary approach combines the best of both worlds—advanced artificial intelligence and the presence of highly trained human guards. Together, these elements create an unparalleled level of protection for residential and commercial properties alike. Join our panel of esteemed lighting experts that will dive into why it's time for integrators to rethink their role in the outdoor lighting industry.
Register Now! 
According to Bigoness, the new version of the platform includes improvements to Pricing and Labor, such as the ability to add multiple vendors and labor types to products. The new version also boosts the capabilities of Purchasing and Field Service management, along with better performance of features including projects, tasks, checklists, workflow rules and more.
"So, let's say there's the installation, commissioning, programming, there all these different real labors associated, so you can get the actual cost of how much it should be to include this product in a job," Bigoness says. "That's a pretty significant architecture change. It ties into what we do with D-Tools Cloud, so for those customers using both, we've made that a little easier."
Why integrators have largely been unable to tap into service-based recurring revenue has been an elusive question for years, but Bigoness says it may just be because some integrators don't want to suddenly charge for something they're already providing.
Service plans shouldn't be solely focused on break/fix or warranties. Instead, service plans should be based on making sure that systems are always working properly.
"There's always firmware updates those refresh and we can build in services,' Bigoness says. "Of course you can call us when something goes wrong, but more importantly, we can be proactive and make sure that your system is operating better and better and better. "
OneVision and Recurring Revenue
Likewise, OneVision is another software vendor that wants to help integrators improve their service management. At CEDIA, the Boston-based company announced its new Flex Support Packages, designed to make it easier for integrators to get started with OneVisions's remote support and recurring monthly revenue solutions.
The company says the Flex packages are entry-level and are built around the company's white-label, vendor-agnostic support. Essentially, this gives integrators the ability to route all of their service requests through OneVision's 24/7 support team.
Some Flex packages also include access to OneVision's RMR solutions, such as subscription management, recurring payment processing, direct sales support and custom-branded marketing and sales tools like an online portal for clients to view and activate a membership.
According to Jason Griffing, director of product, all of that outsourced support is done in the integrator's name. That includes answering the phone and sending emails. Even the caller ID will show the integrator's name, not OneVision's.
"We want OneVision to be totally invisible to the client," Griffing says during a CE Pro visit to the company's booth.
The Flex Support packages come in four tiers designed for integrators essentially at any stage of their recurring revenue journey.
The company's offerings are primarily being used by residential integrators, but with the introduction of Flex Support packages, Griffing expects to see more commercial growth.
"We found sometimes with commercial integrators, they maybe already had recurring revenue program going and had some unique requirements," Griffing says. "Now that we've got this more flexible approach, we expect to grow into commercial quite a bit in the next year."
Griffing agrees with Bigoness' notion that integrators may be hesitant to start charging for services already being offered, but at the end of the day, integrators have to do what is right for their business.
According to Griffing, integrators using the OneVision platform are generating over $6,000 a month in recurring revenue in their first year.
"They just don't think it's possible, but it is," Griffing says.
Other business management solutions at CEDIA
Several other software companies that support dealers in the custom integration channel were also showing off new platforms and features.
Simply Reliable, a developer of cloud-based business management solutions, introduced its new simplyreliable|OS Operating System at CEDIA Expo. The company call sit a complete end-to-end business operating system for cloud, iOS and Android.
The new platform features a new user interface and easier navigation. In addition, mobiles apps, iOS and Android have an onboard database and work offline, allowing users to continue their work while offline. When they are reconnected, it automatically syncs and information transacted offline is immediately posted.
The platform also features a new inventory system that can track and scan UPC codes, serial numbers, MAC addresses and SRI QR code labels.
Jetbuilt is also helping with administrative business tasks by improving the company's AV project sales and management software and introducing automated proposal and document management, invoice tracking and order management. The latest feature will automatically trigger document signing, online invoicing and immediate ordering to ensure that projects progress smoothly.
According to Jetbuilt, integrators offer their clients the convenience of approving the proposal, selecting their various options, such as upgrades or service packages, and signing to buy the project online.
Through Jetbuilt's powerful API, the contract is sent to the accounting platform, which will generate and send the opening invoice as defined in the contract. Once the payment is received, Jetbuilt will notify the project PM to commence purchasing and installation of equipment, the company says.
In addition, ProjX360, a provider of business management, showed off a new user interface and back-end updates to the company's dealer software tool. The new user interface is designed for a more seamless experience that includes fewer clicks and easier navigation.
In addition, VITAL, a custom integration-centric business coaching and financial software provider, also used CEDIA Expo to show off its new VIP Blackbook partnerships, a program that grants all new and existing members access to a wide range of partner resources, discounts and incentive programs.
The company's Partner Alliances include:
PrepTech – Installer Training Programs
Belay – Bookkeeping Services
CloudTop Office – QuickBooks Cloud Hosting
Culture Index – Executive Advisory
VIP One – Professional Recruitment Services
Gusto – All-in-One Payroll
Bambee – HR Solutions
OneFirefly – Integrated Digital Solutions
If you enjoyed this article and want to receive more valuable industry content like this, click here to sign up for our digital newsletters!