Spotlight
ISE
Top Story
Crestron Shows Latest in DigitalMedia and Home Elements Toolkit at ISE 2016
ISE 2016 attendees will see the latest in DigitalMedia as well as a beefed up Home Elements Toolkit at the Crestron booth in Amsterdam.
ISE News & Resources
HD-over-IP Scaler/Switcher from Just Add Power
Presented By
Top Story
Control & Automation
Forget the drama around CEDIA and the new PinPoint app for the workplace: Crestron had some nice new home automation goodies at ISE 2016.
Get Our Newsletter
Get the best information in the custom electronics industry delivered to your inbox. Subscribe today!
Get the Magazine
CE Pro magazine is the leading trade publication for professionals involved in the custom electronics business. Our readers specify and sell technology-related products to homeowners, homebuilders and SMB (small/medium business) owners.

Subscribe Today!
Who Are Your Target Customers?
Exclusive consumer research from CE Pro breaks down the target customer for Home Technology Professionals in terms of…

Download Today!
SnapAV Gets Up to Speed on Networking with Araknis 300-Series
Araknis Networks 300 Series networking kit combines commercial features with…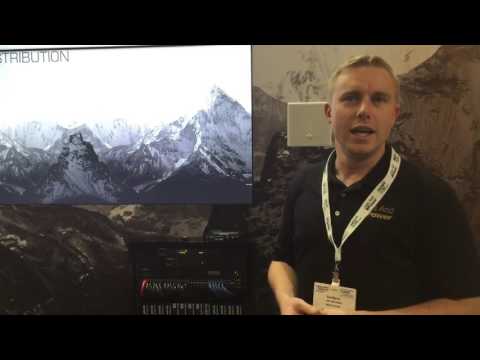 Just Add Power HD-over-IP Scaler/Switcher with PoE at ISE 2016
At ISE 2016, Just Add Power is showing new HD-over-IP products, and adding bells…
CE Pro Weekly Video News: Industry Chimes in on Crestron Departure from CEDIA
Members from the CE Pro Community are chiming in on the recent announcement that…
The Best of CE Pro
Home Theater
Large touchscreen digital signage displays in the home could be a niche market…
Home Theater
At ISE 2016, multiple sources and displays are controlled through a Pulse Eight…
Business
To thrive, integrators should focus on one aspect of service, work to improve…
Home Theater
The inaugural 2016 Top New Technology @ ISE awards recognize new and outstanding…
Speakers
Integration Design outfits Minecraft founder Markus 'Notch' Persson's new…
Control & Automation
Control4 and Pakedge, leading home automation and networking providers in the…