Several well-known electronics companies have announced their latest quarterly financial reports.
Among those companies announcing their results were the security companies Alarm.com (Nasdaq: ALRM) and ADT (NYSE: ADT), and the whole-house and home theater audio company Sonos (Nasdaq: SONO).
Not unexpectedly, the security companies did well during this past quarter. Security is a market that traditionally has fared well during market downturns, and this year with the coronavirus impacting the entire global economy, security once again held true to historical performance data.
Alarm.com Revenues Up 16% in Q2 2020
Alarm.com reported its financial results for its second quarter, which ended on June 30. The company reported quarterly earnings of $0.41 per share, beating the Zacks Consensus Estimate of $0.31 per share.
Here is a summary of Alarm.com's second quarter 2020 financial results as compared to second quarter 2019: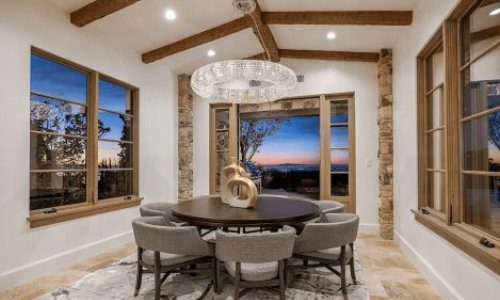 As a custom integrator, lighting is in demand. Effective communication, education and showcasing the value proposition of LED light fixtures in conjunction with integrative control systems are the keys to overcoming challenges and closing sales in this specialized market. Join us as we discuss the future of digital lighting and control with David Warfel from Light Can Help You and Patrick Laidlaw and Mark Moody from AiSPIRE.
Register Now! 
SaaS and license revenue increased 16.2% to $95.7 million, compared to $82.3 million.
Total revenue increased 16.4% to $141.6 million, compared to $121.7 million.
GAAP net income attributable to common stockholders was $17.0 million, or $0.34 per diluted share, compared to $13.8 million, or $0.27 per diluted share.
Alarm.com's non-GAAP adjusted EBITDA increased to $29.2 million, compared to $27.7 million.
Non-GAAP adjusted net income attributable to common
stockholders increased to $20.6 million, or $0.41 per diluted share, compared to $19.9 million or $0.40 per diluted share.
ADT Grows Revenues 4% in Q2
ADT Inc., a provider of security, automation, and smart home solutions also reported its second quarter of 2020 results, fresh off the heels of the big news recently that Google will be pouring money into a partnership with ADT and its cadre of pros to develop and deliver new smart home and security solutions.
Here is a brief look at ADT's second quarter numbers:
Total revenue of $1,331 million, up 4% from $1,284 million
Net loss of $107 million, compared to $104 million
Year to date net cash provided by operating activities of $629 million, compared to $979 million
Year to date net cash used in investing activities of $536 million, compared to $788 million
Year to date net cash used in financing activities of $96 million, compared to $515 million
Adjusted EBITDA of $563 million, compared to $630 million
Year to date Adjusted Free Cash Flow of $405 million, compared to $292 million.
Trailing 12-month revenue payback improved to 2.3 years from 2.4 years
Trailing 12-month gross customer revenue attrition of 13.1%, an improvement of 20 bps
Sonos Announces Quarterly Results, 4% Drop
Over on the audio side of the electronics industry, Sonos announced its third quarter 2020 statement to shareholders.
As part of its statement to shareholders, Sonos pointed out that due to quarantining, its sales were affected this past spring (though it previously noted an increase in listening as more people spent time at home).
"Despite the global pandemic and closure of many physical retail stores, we were able to successfully launch three new products that have been received extremely well by customers. Their sales helped support our better than expected third quarter financial results, which we achieved primarily through record direct-to-consumer (DTC) revenue. We see continued strength and momentum as we look forward and are on track to deliver our 15th consecutive year of revenue growth in fiscal 2020," the company says in its recently issued earnings statement.
"We delivered third quarter revenue of $249.3 million, down only 4% year-over-year despite the ongoing physical retail store closures. One of the key factors in our ability to achieve this was the investments we've made in our DTC efforts. We quickly adapted when physical retail stores started to close in the second quarter, and drove a 299% year-over-year increase in our DTC revenue in the third quarter."
Sonos also points out that it did perform well in the U.S. and the U.K, where its total revenue grew 4% and 13% year-over-year, respectively.
The popular audio company adds that sales grew stronger as the quarter ended. The result of those strong sales strained its stock on seven key products — including several new speakers — with demand exceeding its expectations.
Entering the fourth quarter, Sonos says it expects its supply issues to be resolved to fill those orders from dealers to help drive a strong end of year. Key among recent product introductions is the Arc soundbar, which CE Pro recently reviewed.
If you enjoyed this article and want to receive more valuable industry content like this, click here to sign up for our digital newsletters!