What are your clients doing at home during the novel coronavirus COVID-19 lockdown? Apparently they are listening to a whole lot of music. That's the word from Sonos (Nasdaq: SONO) , which revealed that among the 10 million homes worldwide in which it has devices, listening hours increased by 32% in March and 48% in April as consumers are stuck in their homes during the lockdown.
The information was part of the company's fiscal year Q2 report that showed revenues fell 17% to $175 million compared to $210 million a year ago. The Sonos numbers are likely to be mirrored by many manufacturers in the industry as they begin to report the effects of the novel coronavirus COVID-19 on their business.
"Our second quarter was challenging, as we experienced a 17% year-over-year decline in revenue," reports CEO Patrick Spence. "Coming off a strong first quarter, we had expected some softness in the second quarter and we did see challenges primarily from a large retail partner in the US rebalancing inventory as well as some weakness in our German market from inventory rebalancing at our distributor. In March, our total revenue declined 23% year-over-year as the typical replenishment order cycle in the majority of our end markets was disrupted due to the softer global demand environment and broad-based physical retail closures stemming from the COVID-19 pandemic."
But despite the sales dip, Spence is upbeat about the technology achievements from the company, which recently converted some of its 3D printers to make PPE devices for frontline workers.
Regarding the increased listening hours, Spence says Sonos' marketing campaign, dubbed "At Home with Sonos" was targeted at getting consumers confined to home to engage with their devices more frequently.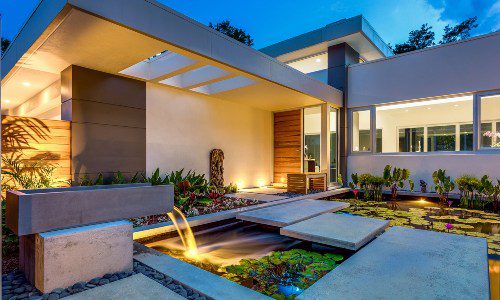 Landscape and architectural lighting create a magical and elegant ambiance for homeowners. The outdoor lighting industry has always been a phenomenal one and continues to grow in popularity. Now is the ideal time to learn more about this rapidly growing and highly profitable industry. Join our panel of esteemed lighting experts that will dive into why it's time for integrators to rethink their role in the outdoor lighting industry.
Register Now! 
The company recently unveiled several new products, including Sonos Radio and the new $799 Sonos Arc immersive soundbar.
"Arc is our premium smart soundbar that delivers our most immersive home theater experience. With smart, adaptable, cinema-quality sound, support for Dolby Atmos, and multiple voice assistants, Arc sets a new standard for premium home theater sound. Arc builds on Sonos' innovation and leadership in the home theater category – our existing home theater products, Playbar and Beam, have been top ranked soundbars by total dollars in the U.S.," says Spence.
Regarding the financial state of the company, Spence says, "When the pandemic hit, we took immediate action to review our planned investments for the year and make adjustments to preserve liquidity while not compromising on our critical business needs. We have adjusted our marketing approach and reduced investments. We have also taken steps to manage and tighten our inventory and eliminated many discretionary operating expenses. We are focused on having a lower operating expense run rate in the second half of fiscal 2020 as compared to the first half of fiscal 2020. We are confident that these are the right measures to take at this time but will continue to review our investments as we learn more over the coming weeks and months."
Sonos has $283 million in cash reserves at this time.
If you enjoyed this article and want to receive more valuable industry content like this, click here to sign up for our digital newsletters!