If ever there was a year in which integrators needed great service from their suppliers, it was the past 12 months … and boy did the industry come through! Even in the face of drastic equipment shortages and supply chain problems, manufacturers and distributors — both large and small — responded to the sudden shock of the coronavirus pandemic with flexible terms, generous shipping and warranty policies, superb customer service and tech support, and expanded marketing programs.
It is safe to say that the individuals in these companies earned their recognition in the 11th annual CE Pro Quest for Quality Awards.
The awards are unique because they recognize services, not products. CE Pro asks its readers to tell us via an open-ended survey which suppliers had the best services in 2020. This year we had a record-breaking 14,550 votes covering 17 manufacturer categories and eight distributor categories. We are recognizing three winners in each category: Platinum, Gold and Silver.
New this year was a specific category revolving around COVID-19 response. Integrators opened up about how manufacturers provided automatic upgrades for certain products when they were out of stock, how suppliers pivoted to online training with videos, how distributors paid air freight fees to make sure products were kept on the shelves, and how tech support and order fulfillment teams shifted to Work from Home situations without skipping a beat.
We realize that the Q4Q results can often be skewed toward vendors serving multiple product categories — the more touchpoints a dealer has with a vendor, the more top-of-mind that vendor is for receiving a Q4Q vote. So, again this year we have a "Category Kudos" award to a manufacturer with siloed products in fewer categories that scored very well in the survey. Here are the winners.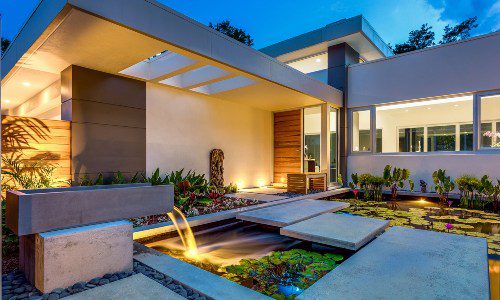 Landscape and architectural lighting create a magical and elegant ambiance for homeowners. The outdoor lighting industry has always been a phenomenal one and continues to grow in popularity. Now is the ideal time to learn more about this rapidly growing and highly profitable industry. Join our panel of esteemed lighting experts that will dive into why it's time for integrators to rethink their role in the outdoor lighting industry.
Register Now! 
Best COVID-19 Response
PLATINUM: SnapAV/Control4
A year ago, no one had a playbook for how to deal with COVID, but when we realized it was going to have a real impact on our partners and the industry, we immediately put together a dedicated COVID Resource area on our website. This provided a single, easily accessible location where partners could get resources to help run their business.
We constantly updated it with the latest information, including overviews of government programs and loans, inventory and shipping updates, and a full sales toolkit to help our partners sell virtually. We also created regular podcasts that included learnings from the field, so we could help our partners continue to learn, adapt and keep people safe. —Kordon Vaughn, VP, Marketing, Campaigns and Creative, Control4
GOLD: Nortek Control/Elan/2GIG
With some of our factories based in China, we addressed the pandemic very early in February. In doing so, we were able to make our customer needs a priority. Our team did a great job of bridging the gap created by the early China shutdown and delivered significant product to the U.S. We mitigated about a month of ocean freight shipments by air shipping to the U.S. and we were able to maintain our supply chain and have plenty of inventory. If customers, distributors or installers needed product, we got it domestically. We also made sure to communicate with all our customers on a regular basis so they stayed highly informed every step of the way. —Chris Larocca, CEO, Nortek Control
SILVER: Crestron
With the pandemic, making sure our products are always available is a source of pride. We understood the difficult times our dealers were facing and worked with them in many ways to ensure their success. In addition, we launched home conferencing solutions to support 'Work from Home' needs. —John Clancy, VP, Residential, Crestron
Best Customer Service
PLATINUM: SnapAV/Control4
At SnapAV, our partners are the heart of our company. We were founded upon being easy to do business with and ensuring our partners are successful. We make sure to do what it takes to take care of our partners' needs. —Laina Jackson, Senior Partner Support Manager, SnapAV
GOLD: Crestron
It's all about products and people. People mean everything and being there for our dealers and customers is the most important thing. —John Clancy, VP, Residential, Crestron
SILVER: Vanco
At Vanco International, we take pride in developing quality products at competitive price points for our dealers and distributors. We are committed to providing best-in-class customer service. Our technical support team offers hands-on problem solving for any of our thousands of products, and they are available Monday to Friday by phone and live chat and 24/7 over email to provide integrators with the knowledge and technical resources they need. We're proud of the legacy we've built to ensure all of our dealers find success with every Vanco product they utilize. —Mark Corbin, President, Vanco Int'l
Best Technical Support
PLATINUM: Crestron
Our tech support starts with the unparalleled quality of our products and how well we support them. —John Clancy, VP, Residential, Crestron
GOLD: SnapAV/Control4
Our world-class support experience stems from the mindset that we are partners with our dealers in every way. Our partners' success is SnapAV's success. When they call SnapAV, they receive support backed by industry experience. We hire the best talent, including CI and network professionals who have decades of combined in-field experience in the roles of installation technicians, service technicians, network administrators, project managers, and business owners. Our team members consider themselves part of the project, offering uniquely exceptional support experiences for our partners and amazing experiences for our customers, with a commitment to 100% resolution, even if that requires putting one of our team members on the project site. —Scott Jeffery, Sr. Director Worldwide Tech Support, SnapAV
SILVER: Nortek Control/Elan/2GIG
Our U.S.-based technical support team maintains a 'customer-first attitude' focused on solving issues and training our customers on how to best utilize our products. We include our technical support agents in all aspects of product development, which facilitates extensive product knowledge. The team is passionate about cultivating a center of technical support excellence through ongoing team collaboration and education with engineering, operations and sales. This enables the group to provide an exceptional customer experience on every customer interaction. —Greg Hancock, Sr. Director of Technical Support Operations, Nortek Control
Best Lead Generation
PLATINUM: Lutron
Taking care of customers is Lutron's guiding company principle. Dealers know they can count on Lutron to deliver world-class quality, service, and innovation in the areas of lighting and shading control solutions and fixtures. It's an honor to also be recognized for our industry-leading business-building tools and resources, particularly now when consumers are investing in their homes at record levels. —Sam Chambers, Senior Director of Lutron's Residential Business
GOLD: Savant
We value the partnership we have with our dealers, and actively work to formulate programs that both deliver visibility to as well as drive business to our trusted partners. We truly believe in the Savant integrator to deliver the best end-to-end consumer smart home experience in the market. —Ian Roberts, Director of Education & CX, Savant
SILVER: SnapAV/Control4
We support growth efforts by generating end-customer leads through proven awareness efforts. We've built a marketing engine that creates awareness for homeowners and matches the end-customer interest with integrators who can fulfill and service those customers. We are grateful these efforts are appreciated and will continue to invest to support our partners. —Tyler Reed, Director, Demand Generation & International Marketing, SnapAV
Best Sales/Marketing/Assistance
PLATINUM: Nortek Control/ Elan/2GIG
Our dealers are special, and recently we've shined the PR spotlight specifically on our dealers' awesome projects around the globe via our new newsletters for all Nortek business lines, case studies, blogs, social media and other marketing efforts. Our dealers do amazing things, and it's been a pleasure to share their success.
We also launched a new Nortek Control and Elan website. Designed with our customers in mind, these new sites are positioned to help the success of our customers' businesses. We've fostered new opportunities for all our partners via enhanced integrator collateral with the launch of our new PRO Marketing Portal, a record number of webinar trainings and related marketing programs. Also, a key differentiator is our emphasis on our CTA Award-winning national Builder Program that brings integrators and builders together in meaningful ways. —Bruce Mungiguerra, SVP of Sales & Marketing, Nortek Control
GOLD: Vanco
2020 forced businesses of all sizes and scopes to take a look at how they were supporting and reaching their customer base. At a time when in-person trainings fell largely off the table, the team at Vanco pivoted our business strategy to lean more heavily towards online trainings, offering both traditional webinars and one-on-one webinars to support the continued success of our dealers.
In April of 2020 we launched the Vanco Online Training Center portal. Through this platform we were able to provide dealers, distributors and reps access to training modules, QTRs, videos, prerecorded webinars and whitepapers on all things related to our four brands. Providing our customers with continuous education is an important part of our marketing, sales and support efforts at Vanco. —Mark Corbin, President, Vanco International
SILVER: Crestron
Helping our dealers to have all of the materials and assets needed to help sell our products is extremely important. We also launched our first ever virtual tradeshow called Crestron NEXT. —John Clancy, VP, Residential, Crestron
Best RMR Support Programs
PLATINUM: OneVision
We're different because we focus on the service department as a whole, not just the RMR. We help Integrators realize dramatic business growth by unleashing the revenue potential of their entire service department. We've invested thousands of man-hours to develop the right tools and technology, design specific work processes, and build a team of relationship-minded service professionals, delivering all that's required for integrators to take their service departments to the next level and meet the ever-rising consumer demand for support. Supporting over 20,000 clients, the OneVision platform has created new recurring revenue streams, doubled labor margin, and generated over $30M in service revenue with a 65% gross margin for its partners, all while enabling them to achieve 4.8-star satisfaction and 85% referral ratings from their clients. We are enabling our Partners to become the dominant service players in our industry. —Joseph Kolchinsky, Founder/CEO, OneVision Resources
GOLD: Parasol
Parasol is the fastest-growing 24/7 remote support company in the United States. We're built for integrators, by integrators and deliver unparalleled customer service through a global network of certified dealers. We're constantly working to improve Parasol by testing new features and ideas inside our founders' CI businesses (Livewire, Eagle Sentry and ETC) first, literally "eating our own dog food." That's the Parasol difference. —Henry Clifford, Cofounder, Parasol
SILVER: Alarm.com
Alarm.com offers world-class resources for our partners to market new products and features to their existing customers through customized campaigns. Our Customer Connections platform streamlines the process for delivering partner-branded offers to targeted customer groups, promoting system expansion opportunities to subscribers through the Alarm.com app or via email. Since its inception, users have been able to upsell hundreds of thousands of devices that help boost RMR and increase customer engagement and satisfaction. —Anne Ferguson, VP of Marketing, Alarm.com
Best Software Support
PLATINUM: D-Tools
Knowing how amazingly well our fellow industry suppliers and service providers stepped up the quality of care and support to their dealers during the pandemic makes winning this award even more humbling and meaningful. D-Tools made substantial investments — provided financial support, offered free training, doubled the size of our customer success team, and more — to help our customers through this past year, especially in the early months of the pandemic. 2021 marks the fifth year in a row D-Tools has been honored with a CE Pro Quest for Quality Award, and the first time we have been bestowed two awards. It is a tribute to my team's deep sense of caring and commitment to our customers and the channel. —Randy Stearns, CEO, D-Tools
GOLD: ProjX360
ProjX360's new inventory management solution has helped me track my inventory more accurately and saved me money. —Verbatim comment from reader
SILVER: iPoint
For a long time, we undervalued our labor, but we actually didn't even realize it until we started using iPoint. —Verbatim comment from reader
Best Warranty Support/Policies
PLATINUM: SnapAV/Control4
All of our products go through months of development and testing before they ever make it into your hands, and we take pride in offering you the best brands in the industry. However, if there's ever a problem, our team is committed to making your experience right by sending you a replacement product immediately to get you back up and running and minimize disruptions in your day. —Avi Galili, VP, Hardware Engineering, SnapAV
GOLD: Vanco
Vanco International has developed a legacy of providing only the highest quality products to our dealers and distributors. For over 60 years, Vanco has engineered, manufactured and sold top-tier audio/video products and electronics accessories that are 100% QC tested in our U.S. headquarters. We stand behind the products we produce with industry-leading warranty terms, flexible return policies, and a lifetime warranty on all Vanco cables. We also offer technical support and trainings so our customers know they are taken care of from the start of a job to many years down the road. —Mark Corbin, President, Vanco International
SILVER: Crestron
We pride ourselves on the build quality of our products, and stand behind them to ensure our customers are satisfied. —John Clancy, VP, Residential, Crestron
Best Shipping Policies
PLATINUM: Crestron
Getting our technology and solutions in the hands of our dealers when they need them is a top priority. —John Clancy, VP, Residential, Crestron
GOLD: SnapAV/Control4
SnapAV shipping policies are based on our desire to have what you need when you need it. Our in-stock availability is a huge focus for us in conjunction with our prioritization of shipping your orders the same day. In the end, we aspire to be an extension of your business, offering more than anyone else can while getting it to you fast, and with our new footprint rolling out in 2021, we expect to take everything to the next level. —Nathan Porter, SVP, Operations, SnapAV
SILVER: Savant
We appreciate the recognition on our integrator programs and policies. We strive to be easy to do business with and deliver our dealers the product they need when they need it. 2020 was a tough year for all companies across the industry to keep products flowing to dealers, and we adjusted some key shipping polices to assure consistent delivery to our partners. —Bruce Myers, COO, Savant
Best Dealer Website
PLATINUM: SnapAV/Control4
We have a team that's truly dedicated to doing what is needed for our dealers to succeed, but we're also thankful for partners who are generous with their feedback and input so we can see what's needed to help them succeed. It's a great combination. —Bike Howard, VP, Digital Experience, SnapAV
GOLD: Crestron
It's a tremendous resource for all things Crestron; from products to software to training and support. Everything is all in one place." —John Clancy, VP, Residential, Crestron
SILVER: RTI
We understand that everyone's time is valuable, so we try to make it as easy as possible for integrators to log into the site, get the information they need — software, firmware, drivers, tools and more — and get on with serving their customers. We're always focused on improvements; in fact by the time you read this we will have launched a whole new website and dealer website. —Bill Hensley, Head of Global Marketing, RTI
Best Consumer-Facing Website
PLATINUM: Savant
We appreciate the recognition across our marketing and lead generation tools. We strive to be an educational resource for consumers, builders and specifiers looking to better understand the smart living experience and how a complete ecosystem drives benefits across comfort, entertainment, security, wellness and energy. —Andy Hamm, VP of Design, Savant
GOLD: Lutron/Ketra
Taking care of customers is Lutron's guiding company principle. Dealers know they can count on Lutron to deliver world-class quality, service, and innovation in the areas of lighting and shading control solutions and fixtures. —Sam Chambers, Senior Director of Lutron's Residential Business
SILVER: Josh.ai
At Josh.ai, our mission is to provide elegant, intuitive and secure smart home experiences. Starting with the website and extending to our product, every aspect of the Josh.ai brand is thoughtfully crafted to embolden our clients. Our team understands that, as we continue innovating, a design-first approach will inspire endless possibilities for Josh.ai environments moving forward. —Casey Levy-Tulloch, Business Development, Josh.ai
Best Training Programs
PLATINUM: URC
Winning this prestigious award for 11 consecutive years affirms URC's commitment to the success of our dealers. URC's Training Team is focused singularly on ensuring our valued dealers fully comprehend and can quickly program and install our control and automation solutions. This commitment is core to our brand, our products and, especially, our trainers. It affirms their expertise, the effectiveness of their content and the dedication they evidence every day. We truly appreciate this recognition by our loyal dealers and are energized for continued success. —Russ Hoffman, VP, Training and Technical Support, URC
GOLD: Crestron
Ensuring our dealers are up-to-date and knowledgeable of our offerings ensures for expertly installed projects. —John Clancy, VP, Residential, Crestron
SILVER: SnapAV/Control4
Nothing beats experience. Which is why our education program is focused on providing techs with hands-on practice as much as possible. Even with the challenges for in-person learning around the COVID-19 pandemic, we quickly pivoted to make courses accessible virtually and still have some "hands-on" experience.
In our Control4 Automated Programmer Certification course, techs connect remotely to real equipment and build projects. We did a major update to our Professional Network Administrator Certification (PCNA), which provides physical equipment for techs to use while taking the online courses. And then, we held a huge number of webinars where we asked participants to use existing equipment and software to learn while following along with us. Our mantra is that to be an expert, you have to remain a student. — Rus Rasmussen, Senior Director, Worldwide Education, SnapAV
Best Dealer Programs/Incentives
PLATINUM: Nortek/Elan/2GIG
Our mission is to deliver market leading programs and to always be ahead of the curve for our dealers. We enable customers to buy the key products they need for their jobs from one company, simplifying their order process and vendor interactions, and saving time, labor and resources. This is an honor for us, as we work hard to offer the best rebates in the industry, and two premium dealer levels in addition to VIR. Our programs are geared to help increase margins and maximize dealer buying power. —Jeff Costello, VP of Sales, Nortek Control
GOLD: SnapAV/Control4
We've found that keeping laser-like focus on doing what is right for our partners enables us to create lasting value and strengthen our relationships. Enabling price protection across our product portfolio is one example where we aren't afraid to invest to ensure dealers enjoy healthy and sustainable margins, free from outside interests looking to devalue their business model. —Ryan Marsh, EVP, Sales, SnapAV
SILVER: Sonance
Sonance warranty on speakers is lifetime. They replaced a 12-year-old pair of indoor speakers for us no problem. —Verbatim comment from reader
Best Dealer Protection Policies
PLATINUM: Crestron
Putting our dealers and their customers first is what separates Crestron from everyone else. —John Clancy, VP, Residential, Crestron
GOLD: Nortek Control/Elan/2GIG
Dealers tell us the difference between our margin and sales programs and similar offerings from other vendors all comes down to one thing: while other programs look good on paper, they often cannot be adapted to the dealer's brand position, profit and growth goals. We focus diligently on the implementation of protection programs in the real world and how they translate to the dealer and their clients in terms of value coupled with performance. Focused efforts have been applied to tamp down online reselling and maintain proper price points. It's a proud moment for us that our dealers have independently selected us as worthy of this coveted award. —Richard Pugnier, VP of Marketing, Nortek Control
SILVER: Savant
The Savant store is designed to offer our dealers best-in-class quoting, purchasing, and upgrade experiences including delivering immediate quotes for custom-built product like fixtures and shades. We are also proud to work with partners like Netgear and USAI Lighting, who have created product SKUs only available through Savant helping to protect dealer margin. —George Katsiris, VP Product Evangelist, Savant
Best Social Media Presence
PLATINUM: Ring
Ring strives to connect with our customers across social media channels, and we're committed to building a relationship with our community. Our goal is to educate customers about Ring devices through real use cases, safety tips, and product news on social media. We're fortunate that our customers love sharing their experiences with us, and we love sharing these stories and videos of their positive Ring experiences. —Ring
GOLD: Sonos
At Sonos, we craft our social media presence in hopes of inspiring and educating our followers. From setting up their first speaker to trying a new station on Sonos Radio to seeing how beautiful a professionally-installed setup can be, we try to showcase the range of experiences possible with Sonos. But ultimately, we're all about helping our owners have an incredible listening experience. —Sonos
SILVER: Google Nest
Google Nest uses its social media presence to educate consumers across multiple platforms with energy saving tips, useful information and case studies. That presence helps feed awareness and benefits the professional installation channel. —Google Nest
Best Co-Op Advertising Program
PLATINUM: Samsung
The Samsung Platinum Dealer Direct Program gets me the tech assistance and custom pricing for any project need. The charity support element of the program is also unique and refreshing. —Verbatim comment from reader
GOLD: Lutron
It's an honor to be recognized for our industry-leading business-building tools and resources, particularly now when consumers are investing in their homes at record levels. —Sam Chambers, Senior Director of Lutron's Residential Business
SILVER: Sony
I had a Sony TV that was out of warranty but had several problems and they replaced it. —Verbatim comment from reader
Best Virtual Trade Show/Conference Presence
PLATINUM: Sony
The Sony virtual trade show at CEDIA Expo was an incredible presentation. I felt like I was really there. —Verbatim comment from reader
GOLD: Savant
We took the approach to jump in with both feet on virtual events of every kind, including education, virtual experience center tours, virtual trade events of every kind, and our first-ever virtual dealer conference in 2021. This strategy was not without its bumps and bruises, but we certainly learned how to add flexibility to our business model along-side our dealers who were learning the very same thing. —Angela Larson, Sr. VP of Customer Operations, Savant
SILVER: SnapAV
SnapAV/Allnet/Volutone continued to provide training throughout the pandemic and held weekly webinars for dealers. —Verbatim comment from reader
If you enjoyed this article and want to receive more valuable industry content like this, click here to sign up for our digital newsletters!