12 AV Receivers that Bring the Theater Experience Home
Here's a look at the latest receivers from some of consumer electronics' most popular manufacturers.
Photos & Slideshow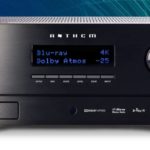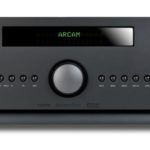 ---
While everyone talks about "work from home" and robust home networks as the "new normal," home theater should not be overlooked.
While people working from home are discovering the limitations of their home networks, they are also discovering in many cases that their "so-called" home theater or home-entertainment systems are not exactly up-to-snuff either. 
With people stuck at home watching content such as "The Mandalorian" and "Hamilton" on Disney+, as well as "Hanna" on Amazon Instant Video, and movies like "Extraction" and "The Old Guard" on Netflix, there is a lot of content to expose the weaknesses of peoples' AV systems.  
AV Receivers Remain the Foundation of Modern Home Entertainment
The method of content delivery may have shifted from VHS, DVD and Blu-ray, to streaming media, but regardless of that content, once it arrives at the home, it is still necessary to have a quality AV receiver, and choosing a state-of-the-art, modern AV receiver can be a difficult choice. 
Today's AV receivers reflect the changes in the home entertainment market. As home entertainment evolves to adopt formats such as immersive audio, 4K, HDR, 8K and 120Hz video refresh rates, it's important for AV receivers to be able to reliably handle these technologies. 
Serving as the catalyst to make the playback of these technologies happen is of course HDMI. 
Equipment manufacturers that include display and projector companies, cable manufacturers, and AV receiver companies are in the midst of working with the HDMI organization to solidify what will be required as part of the next-generation HDMI 2.1 specification. This new protocol will have an enormous impact on future product development. 
In the meantime, until HDMI 2.1 is completely rolled out manufacturers are working diligently to maximize their existing hardware to enable consumers to enjoy the latest entertainment formats in the same way they would if they could go to their local cinema complexes.
Here are 12 AV receivers from some of the biggest names in consumer electronics to provide immersive audio, 4K and HDR compatibility, and a plethora of other options all at reasonable price points:
Check out the slideshow to see photos and descriptions for each AVR!