Light is essential. Our day-to-day lives are run on light (quite literally), and when it comes to design, there is nothing that factors into how we perceive a space more than lighting. Is it any wonder, then, that one of the most sought-after home amenities today is nature-inspired lighting? That's why we're digging through the CE Pro Project Archives to look at home interiors using circadian lighting systems to connect with nature.
From a seaside manse in California as open as it is luxurious, to an old-school doomsday bunker in Las Vegas with dreams of the sun, this selection of projects highlight various approaches to lighting and shading can achieve a rich, invigorating atmosphere that only a natural lighting can provide.
If you're interested in looking at any more projects from the CE Pro Project Archives, be sure to check out our other articles covering mounted TVs in the home or expansive outdoor entertainment spaces.
---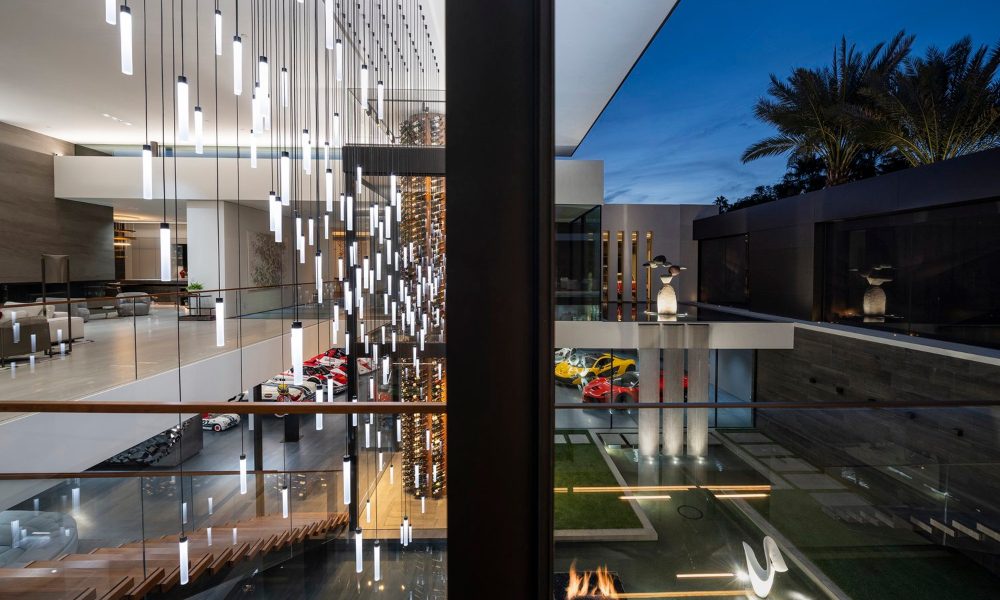 Serenity, California, Jeff Williams Inc.
Serenity is a modern canvas upon which the homeowners, a client and engineer, sought to play out their strong vision and sense of creative adventure.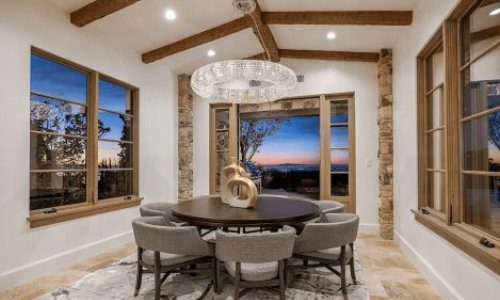 As a custom integrator, lighting is in demand. Effective communication, education and showcasing the value proposition of LED light fixtures in conjunction with integrative control systems are the keys to overcoming challenges and closing sales in this specialized market. Join us as we discuss the future of digital lighting and control with David Warfel from Light Can Help You and Patrick Laidlaw and Mark Moody from AiSPIRE.
Register Now! 
A deep collaborative effort from Jeff Williams and architect Mark Whipple afforded the house its impressive lighting system, with a custom DMX driver automating the home's circadian lighting throughout the day.
---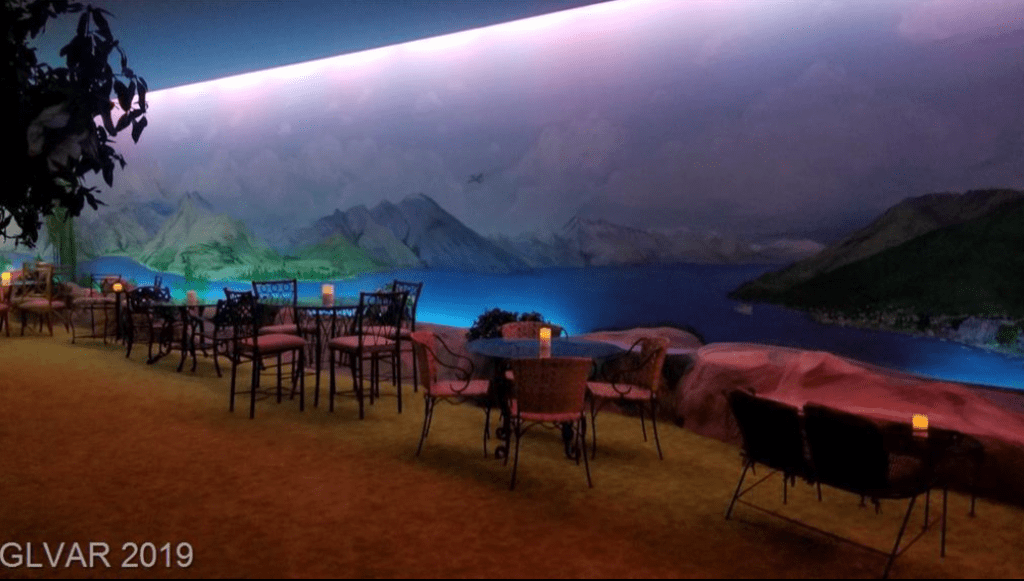 Las Vegas Bunker, Nevada, Unknown
Tucked away beneath the streets of the residential neighborhoods of Las Vegas, Nevada, this doomsday bunker comes complete with a pool, spa, waterfall, trees, guest house, barbecue fountain, and circadian lighting from 1978 that can be cycled between day, dusk, dawn and night modes.
Find out more about the Las Vegas Bunker.
---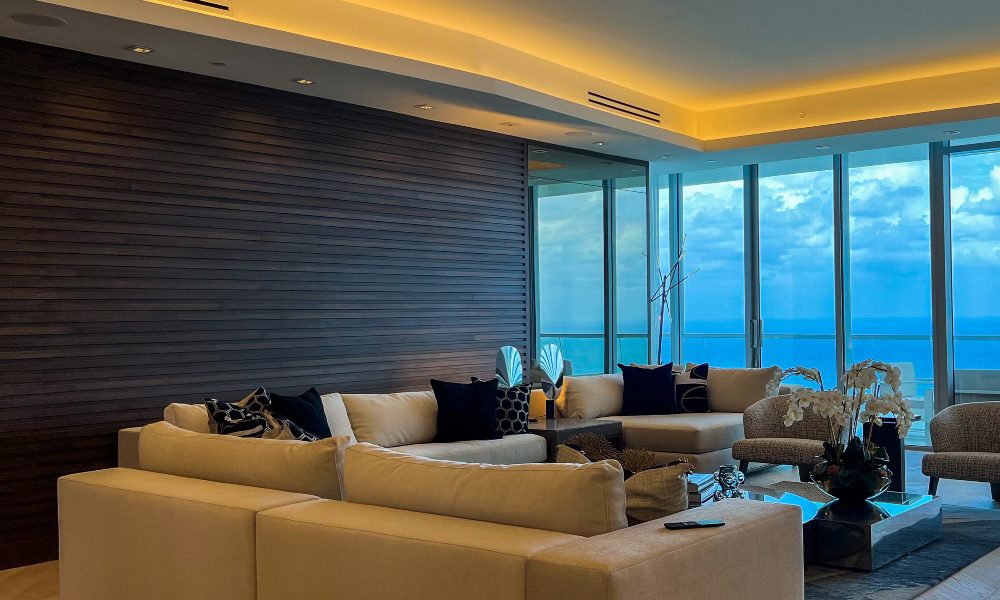 Turnberry High Rise, Florida, Premium Digital Control & Automation
A request by the homeowner of a turnkey condo, Premium Digital programmed the shading and audio of the residence to act as a natural alarm clock in the morning.
Then, from sunrise to midday, the circadian lighting system shifts the lighting throughout the main areas of the abode based on a variety of custom programming and conditionals.
Find out more about Turnberry High Rise.
---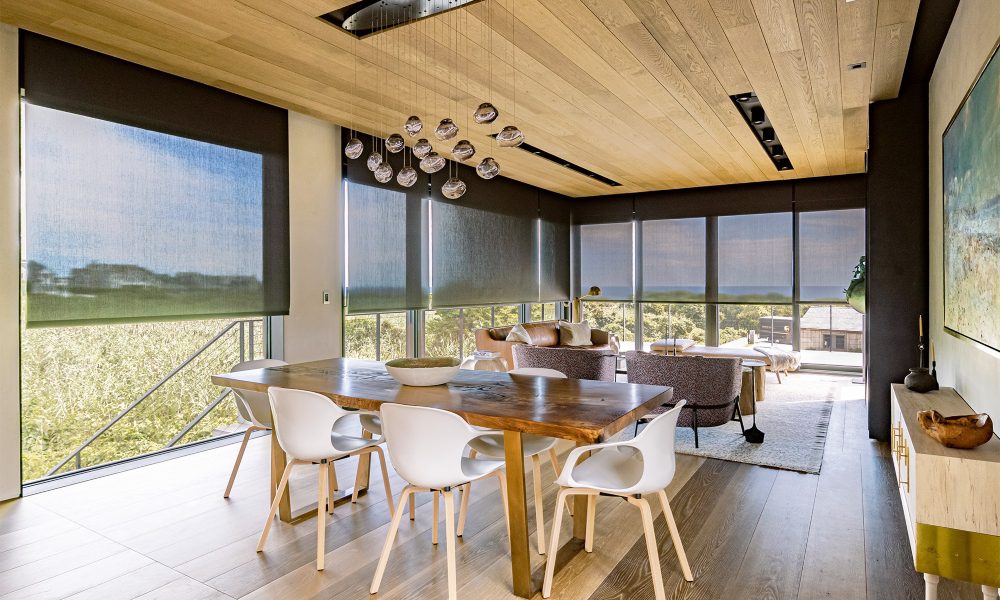 Shaded Retreat, Rhode Island, System 7
For homeowners that were after privacy without sacrificing the rich natural lighting their windows afforded them, System 7 made a very conscientious choice with the fabrics.
Dark solar shade fabric allows the homeowners to enjoy their views out to the ocean along the Rhode Island coast while screening the view into the residence.
Find out more about Shaded Retreat.
---
Big Sky Condo, Montana, SAV Digital Environments
While finishing a condominium complex, Cory Reistad of SAV had the idea of setting one in particular aside as a sort of 'Overnight Showroom,' where guests could briefly live in and test out the smart systems in place, with circadian lighting having been a major focus of the project.
Find out more about Big Sky Condo.
---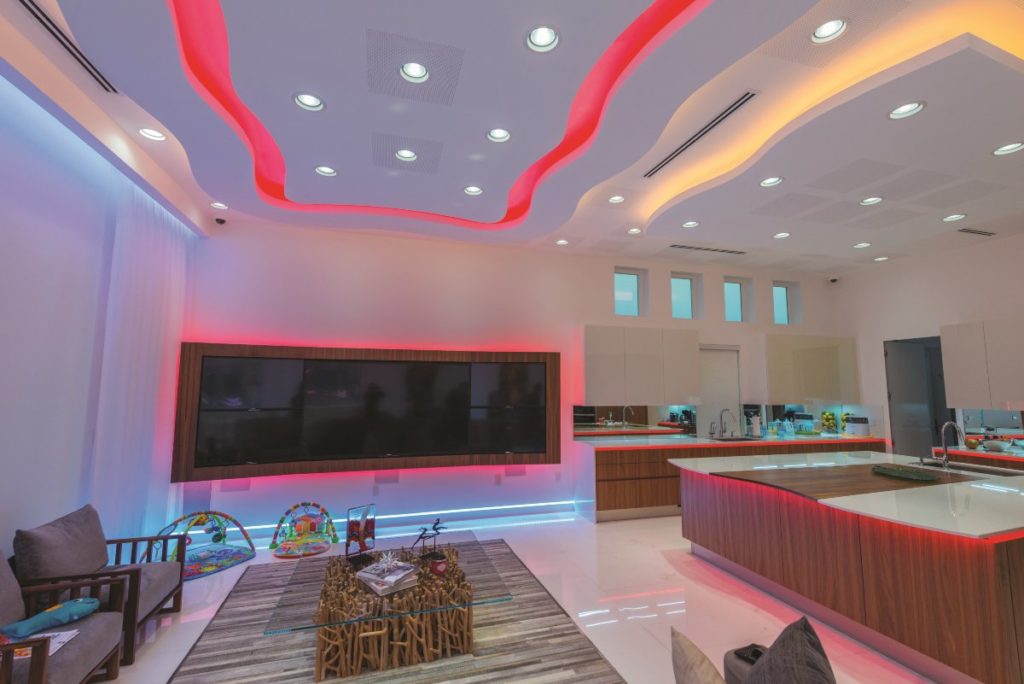 Minimalist in Miami, Florida, MAXICON
Integrator MAXICON turned this new construction, minimalist, modern home into a canvas for a lighting paradise with unlimited combinations and scenes.
With Lutron providing the brain of the circadian lighting system and tunable Ketra S38 lamps as the "recessed lighting heros," the client is free to control the atmosphere of the home through many human-centric lighting-styled scenes.
Find out more about Minimalist in Miami.
---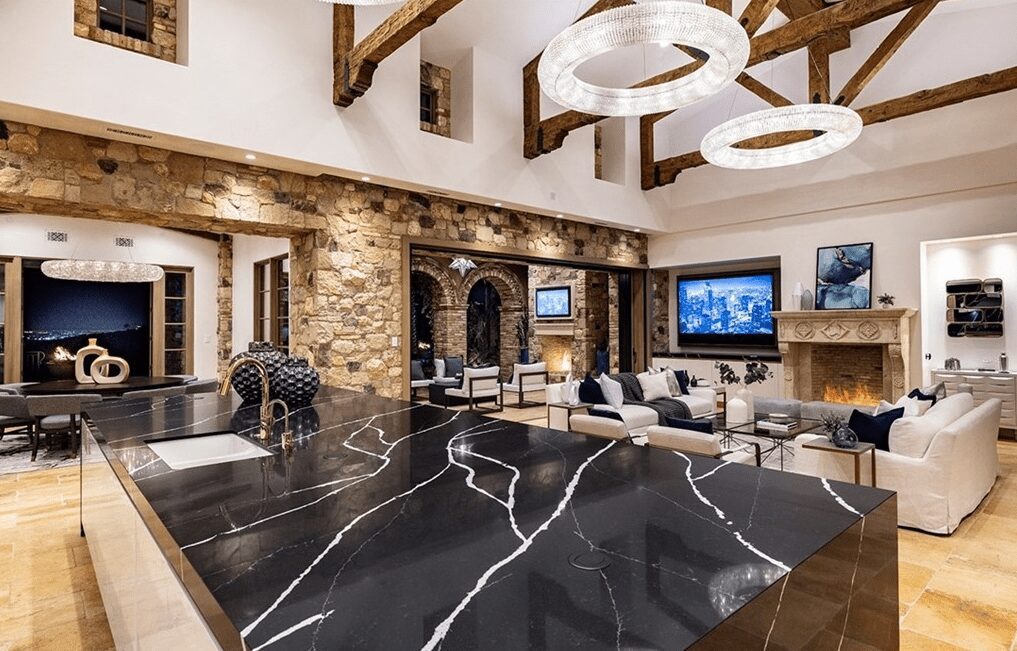 Colorful Expressions, California, Audio Impact
Color-tunable lights evoke more than mood and elegance in this installation done by Audio Impact–they also help the owners feel well more in tune with their circadian rhythm.
The owners requested specifically that the lights produce a rich yellow hue in the morning and evening for a calming effect to promote better sleep and alleviate anxiety and stress.
If you enjoyed this article and want to receive more valuable industry content like this, click here to sign up for our digital newsletters!