Minimalist Miami Mansion Transforms Into LED-Lit Wellness Paradise
This glamorous Florida home features a wealth of wellness and lighting tech including a Lutron control system, Ketra lamps and Savant automation.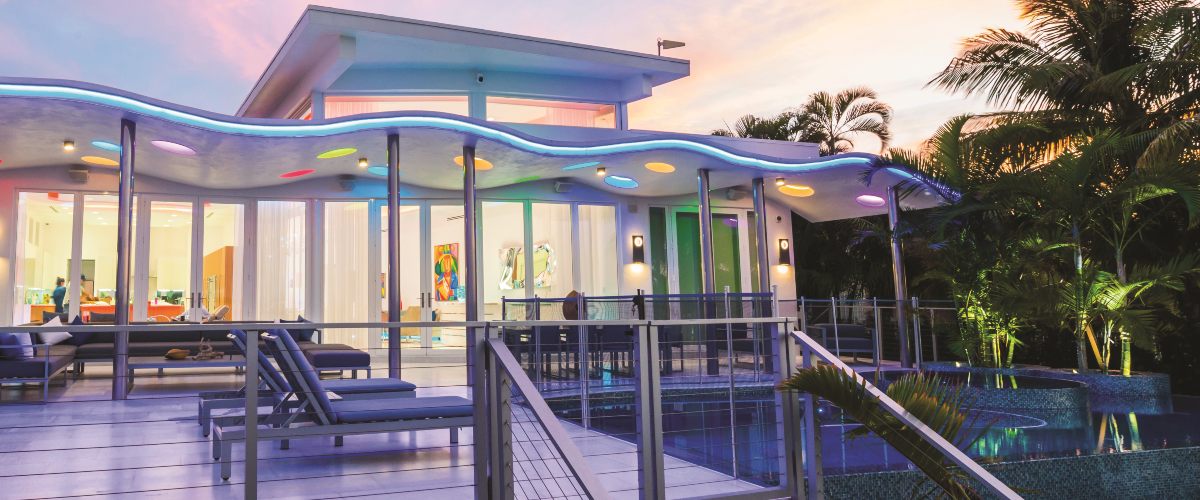 Photos & Slideshow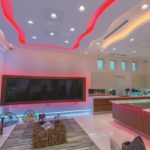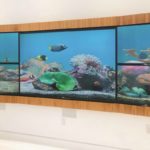 ---
Integrator MAXICON turned this new construction, minimalist, modern home into a canvas for a lighting paradise with unlimited combinations and scenes. The homeowner is in the broadcast TV industry and knows how the "magic of studio lighting" can create simulations that, for example, turn an indoor background into an artificial sunset. So what were the possibilities for his own home — and could he control everything?
MAXICON relied on Lutron to be the brain of the lighting control system and tunable Ketra S38 lamps "to be our recessed lighting heroes," says Jessica Persyko, marketing, MAXICON. For RGBW cove lighting the integrator used multiple vendors all connected to a CueServer CS-900, and a Savant automation system coordinates everything.
"Our design was looking great until we started testing the drivers between our whole-house control system and the DMX server. We became experts at providing feedback of how this driver needed to work," says Persyko, adding that the owner really wanted individual color wheel control of each light. "We created multiple galaxies with lighting scenes that can be controlled using Alexa, keypads and OS interfaces."
Using Alexa to Add South Beach Glitz
The design called for multiple types of RGBW lighting: recessed, cove lighting, outdoor lighting; and coordinating all of it including the outdoor ceiling rings proved challenging, she says. The integrator's lighting designer and controls team worked closely together to achieve desired results.
All LED strips (indirect cove lighting) and bulbs in the great room, media, room and kitchen can be individually controlled including the bar countertop and kitchen cabinets. The homeowner can give his elegant Miami house some South Beach glitz with changing color effects by just telling Alexa to, "Turn On Miami."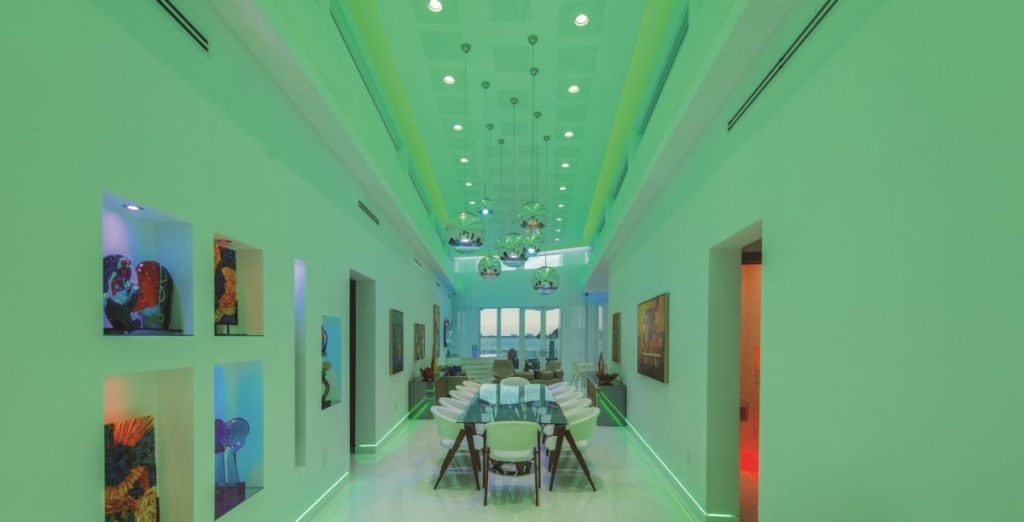 The overall effect presents a human-centric lighting nature to the system in which, besides scheduled lighting events, the customer can produce an environment that mimics certain conditions.
"Each light has a fader, so he's capable of creating his own lighting scenes … to take you to any time of the day in any room of the house," says Persyko. "Like many, our customer is a workaholic and with this stateof-the-art system he can trick his body into thinking that midnight is really afternoon."