There's a lot to think about when selecting, installing, and programming motorized shades — cassette styles, fabric choices, window designs, mounting techniques, to name a few. System 7 took the intricacies and nuances of shade integration in stride, tackling all challenges head-on to deliver an award-winning aesthetic that blows the owners away and simple control that makes them eager masters of their own domain.
Each layer of technology required close collaboration with the architect and builder, starting with the creation of custom shade pockets in many locations. This in and of itself was tricky, given the exquisite architectural details, textures, and finishes of the sophisticated Rhode Island summer home.
Beyond Conventional Window Shade Design
System 7 maintained absolute design decorum by tucking many of the Lutron motorized shade cassettes into custom recessed pockets. When the shades lift, they completely disappear, providing the open, uncluttered aesthetic the owners wanted. Lowered, the shades preserve their privacy.
Still, the owners can see outside, thanks to System 7's conscientious choice of shade fabrics, notes the company's Marty Schmidt. Dark solar shade fabric allows the homeowners to enjoy their views out to the ocean along the Rhode Island coast while screening the view into the residence.
Its hue also complements the home's dark finishes, Schmidt notes. When the shades are up, it's as if the windows are completely uncovered. No hardware detracts from the view, thanks to pockets that were constructed. The positions of the shades can be controlled from easily accessible keypads.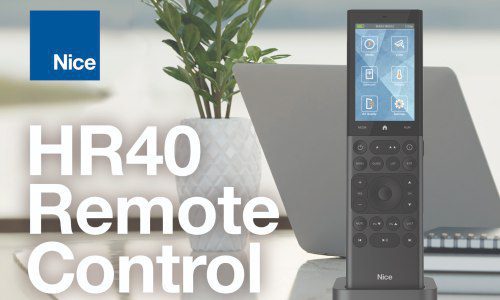 Remote controls continue to evolve at a rapid pace. The days of integrators providing remote controls simply for the TV have migrated to full home automation control of lights, shades, security, HVAC and audio/video in a single form factor. Join this free one-hour CE Pro webinar to hear from a panel of experts who will delve into finding the right remote that can effectively control all the subsystems in a home and empower consumers to customize the solution, while at the same time allowing integrators balance their service requirements.
Register Now! 
In areas where the structure of the home prevented pockets from being constructed, System 7 used Lutron's Palladiom shade cassette as a design feature rather than trying to conceal it. Like other roller shades in the home, its whisper-quiet operation made the integration of motorized shades even more appealing to the homeowners.
The master bedroom even presented System 7 with an opportunity to break from conventional window shade design. Here, the shades move from the bottom of the window upwards. The shade cassette sits inside a pocket at the bottom of the window, offset slightly to minimize the light gap at the corners of the window, Schmidt says. System 7 took great care to align the guidewires with the window mullions so they would go unnoticed.
Be sure to check out the slideshow of this award-winning install.