Roku Introduces Pet-Friendly Streaming Remote
Alongside the Press Paws Remote, Roku has also introduced The Pet Collective on The Roku Channel, where all four-legged friends can watch hours of clips, entertaining memes, and more.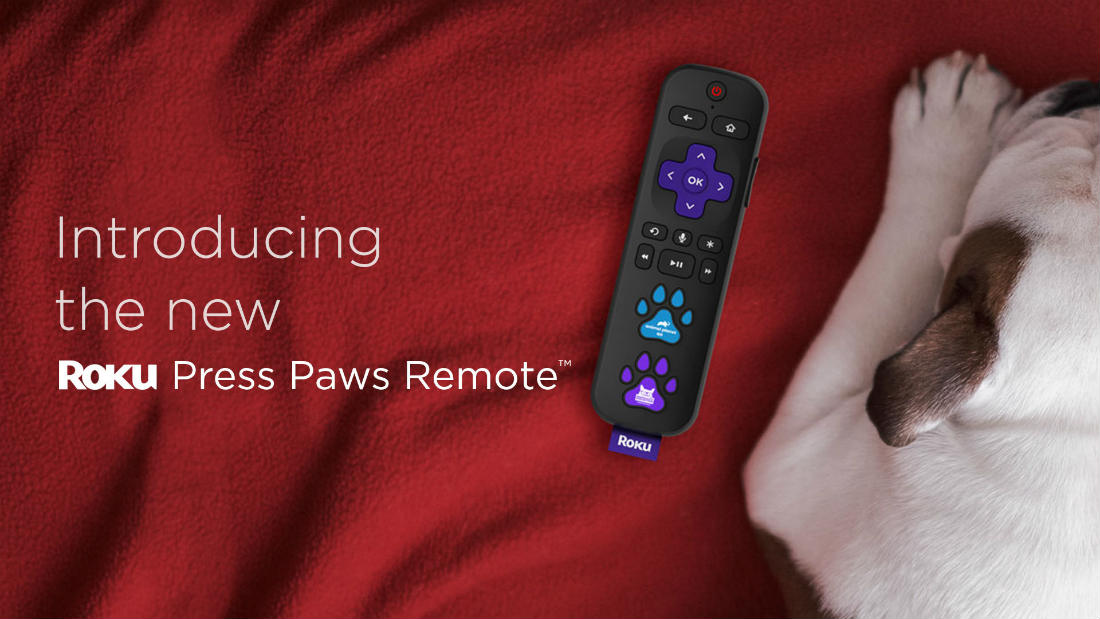 Abby Reyes ·
April 1, 2019
At Roku, we believe TV is for everyone – even for pets! According to customer feedback, many of you lean on the TV to help entertain their playful pooch when they're not at home. For our favorite furry friends, the television viewing experience can be static, and dare we say, unfulfilling...and that's ruff.
We recently surveyed our customers and identified a major pet peeve—most dogs can't operate our remote controls to tune in to their favorite shows on a Roku player or Roku TV.
More specifically, 72 percent of Roku owners surveyed believed that their dogs would enjoy TV more if they could use the remote themselves to control what they watch.
Our goal is to get all our customers, including pups, to the show they want to watch, as quickly as possible. In order to enhance the TV experience for all tail-waggers around the globe, we proudly present the Roku Press Paws Remote.
Press Paws Remote Lets Dogs Binge Favorite Shows Effortlessly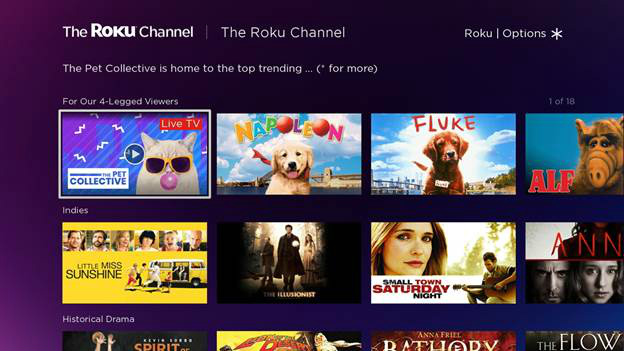 The Press Paws Remote is designed to make it easy for your dog to tune in to their favorite TV entertainment. The Press Paws Remote includes paw-friendly features such as:
Animal-Themed Shortcut Buttons: Ergonomic shortcut buttons get your dog to their favorite shows faster, giving them direct access to pet-themed channels including Animal Planet, where they can catch the latest "Evan Goes Wild" episode, and The Pet Collective on The Roku Channel, where they can watch hours of clips, entertaining memes, and funniest animal videos.
Bark Assistant Technology: The Press Paws remote works seamlessly with your Roku player or Roku TV and features "Bark Assistant Technology." Various commands are at your pet's disposal, like bark-to-play, bark-to-pause (for emergency bio breaks) and bark-to-mute.
Built-in Sub-WOOFer: We built a Sub-WOOFer into the Press Paws Remote that produces very high frequencies, so your hound's sound is happy in the home.
In addition, The Roku Channel is getting even more paw-some with a row specifically dedicated to our four-legged viewers. Starting on April 1, your pet can tune in to some of their favorites.
The Roku Press Paws Remote will be available for purchase for $€£19.99 via Roku.com in the U.S., Canada, U.K., and Mexico starting on April 1, 2019.
---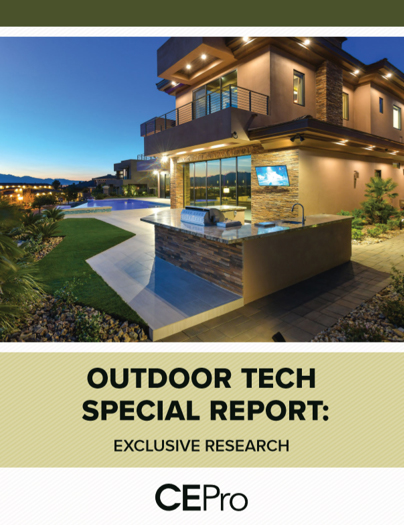 Find Out Why 63% of Integrators Expect Outdoor Business to Grow - CE Pro Download
The outdoor technology market is growing – both the demand from customers and the array of products available. According to our recent CE Pro survey, integrators are taking advantage of this opportunity to grow their businesses. Get your copy of the survey today.
---