Control4's new Intercom Anywhere 'Elevates the Smart Doorbell'
Unlike typical smart doorbells, Control4's Intercom Anywhere ecosystem allows users to activate home automation scenes directly through the app, and communicate across Control4 touchscreens, video door stations and mobile apps.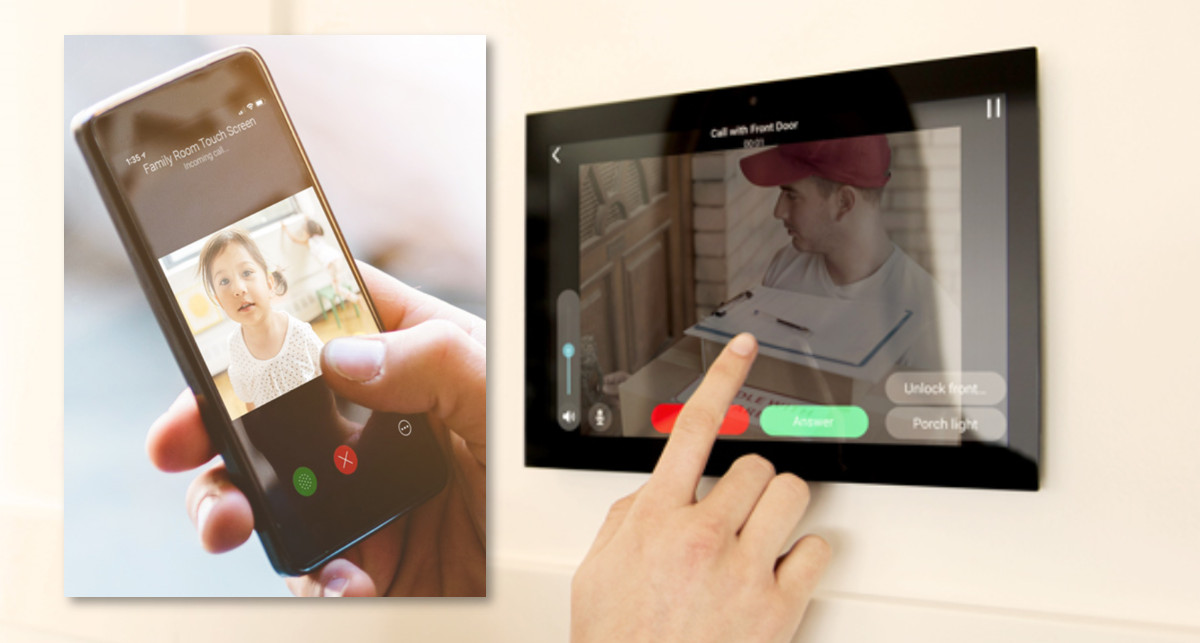 More about Control4
Control4 offers the ultimate home automation solution by making the products and systems you already have and use everyday, work together. By integrating everything from...

Control4 Company Info
Julie Jacobson
·
July 31, 2018
Like most good IP video door stations, Control4's new Intercom Anywhere lets users communicate with a visitor from anywhere in the world. But Control4 (Nasdaq: CTRL) adds a layer of home automation to its new application, allowing users to activate smart-home scenes – like turning on the lights or unlocking the door – from within the intercom app.
In addition, users can enjoy a complete video-intercom experience using Control4's DS2 video door stations, indoor touchscreens and the users' own smart phones. They all work in concert, no matter their locations.
Control4 chairman and CEO Martin Plaehn says Intercom Anywhere "elevates the smart doorbell" by unifying access control, video surveillance, security and interactive communication.
All family members can be notified of activity at the front door, allowing the right person to respond, no matter where they are.
Beyond the security applications, Intercom Anywhere enables new ways of communicating among family members. They can dial into the home's touchscreens via mobile phone … and vice versa. All family members can be notified of activity at the front door, allowing the right person to respond, no matter where they are, inside or outside of the home.
"Use Intercom Anywhere to dial directly to any or all Control4 Touch Screens for a video-call to get connected, fast," the company explains.
The Intercom Anywhere app can be downloaded today from the Apple store or the Google Play store. To activate and use Intercom Anywhere, a home must have Control4 installed, running the latest Control4 OS (v 2.10.3), and also have an active 4Sight subscription ($100 USD Annual MSRP).
Control4's Brad Hintze tells CE Pro that the Intercom Anywhere only works with the company's own DS2 door stations, but the plan is to support third-party door stations in the future.
Control4's last major intercom update came in 2015 with OS 2.7.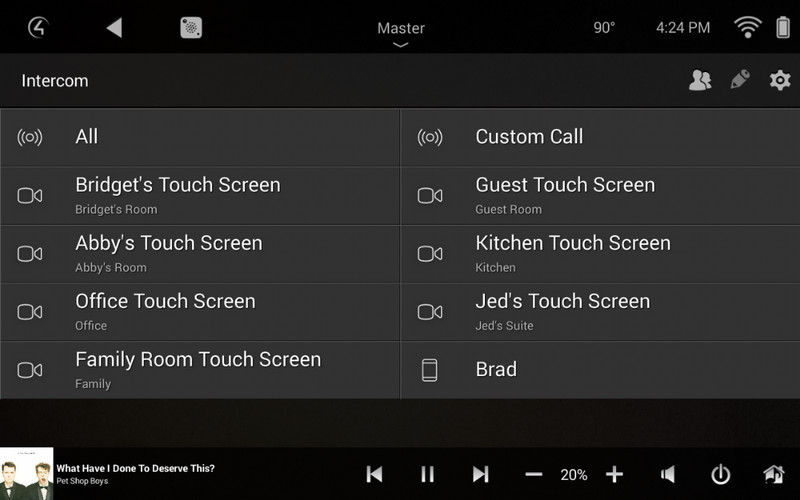 Intercom Anywhere shown on Control4 touchscreen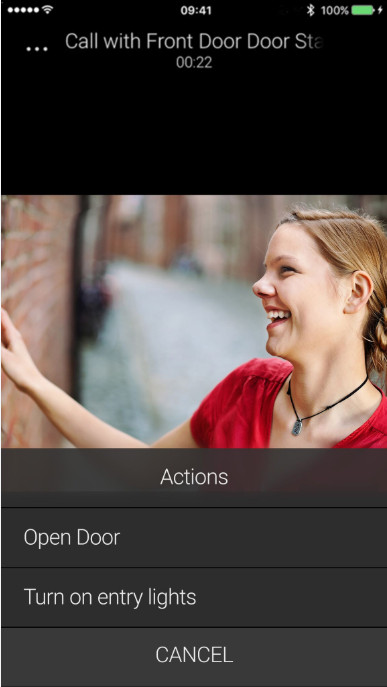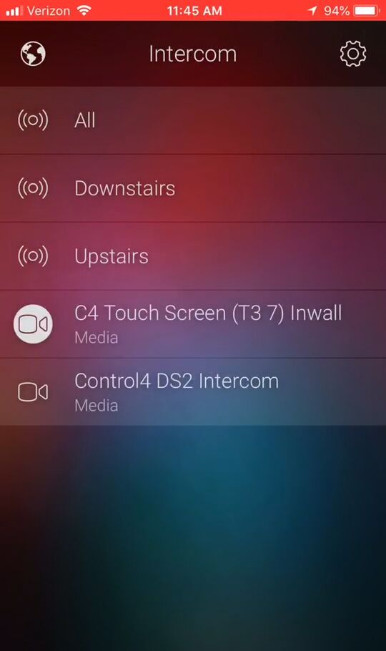 About the Author
---
Julie Jacobson, recipient of the 2014 CEA TechHome Leadership Award, is co-founder of EH Publishing, producer of CE Pro, Electronic House, Commercial Integrator, Security Sales and other leading technology publications. She currently spends most of her time writing for CE Pro in the areas of home automation, security, networked A/V and the business of home systems integration. Julie majored in Economics at the University of Michigan, spent a year abroad at Cambridge University, earned an MBA from the University of Texas at Austin, and has never taken a journalism class in her life. She's a washed-up Ultimate Frisbee player currently residing in Carlsbad, Calif. Email Julie at jjacobson@ehpub.com
Follow Julie on social media:
Twitter · LinkedIn · Google+
Julie also participates in these groups:
LinkedIn · Google+
Control & Automation
Crestron Pyng OS2 Takes Center Stage at Resi Summit
Where's the Gear? 16 Electronics Components that Hide in the Home
Product Briefs: Pioneer adds MQA; WiSAR, Axiim; Lutron Redesigns MyLutron; Roku Pricing
Sound Advice on Outdoor Installs from Coastal Source President Franco D'Ascanio
A Google Home First: Local Integration with GE Smart Bulbs via BLE - No Network Needed*
View more on Control & Automation
Take Our Latest Quizzes
How Well Do You Understand Ethernet Cables and Connectors?
Quiz: Is Your Company Performance Above or Below Average?
How Much Do You Know About Cell Phone Signal Boosters?
How Efficient Is Your Service Department? Take the Quiz
5G and the Need for Cellphone Signal Boosters—Do You Know Enough?