CEDIA Expo recently announced the "Best Booths" of the 2019 event: Google Nest, Control4 Tiny Smart Home, Leon Speakers, Sonance and Josh.ai (photos below).
These were all very fine booths, and a couple of them were on my Best list, but I have to add a few of my own that deserve props.
First, Vantage/Legrand and Savant were stellar, and they owned circadian lighting, but we're saving those gems for a separate feature story. Delos and Leon had unbelievable Zen spaces – first ever at a tech expo – and their biophilic ecosystems (along with Epic Sky's) will also be featured in a later story (preview below).
The others that shined:
---
Dish Network: Concierge Team & Biophilic Nooks
Dish Network looked great at CEDIA 2019. Sure the company had a really nice demo area to showcase new products and features like native Google Assistant. What was really cool, though, is that Dish set up a bunch of cozy discussion areas (biophilically designed, by the way) where dealers could get some alone time with a sales rep or a technical-support Concierge. Dish, headquartered in Denver, brought its team of 14 custom-installation support specialists to the show for the first time, which alone could have qualified Dish for the Best Booth at CEDIA Expo.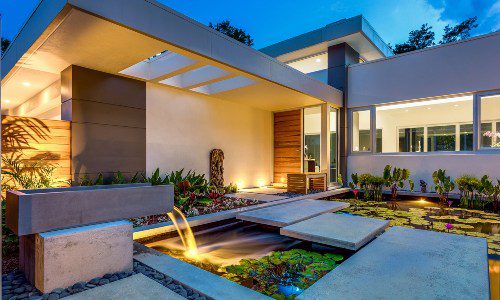 Landscape and architectural lighting create a magical and elegant ambiance for homeowners. The outdoor lighting industry has always been a phenomenal one and continues to grow in popularity. Now is the ideal time to learn more about this rapidly growing and highly profitable industry. Join our panel of esteemed lighting experts that will dive into why it's time for integrators to rethink their role in the outdoor lighting industry.
Register Now!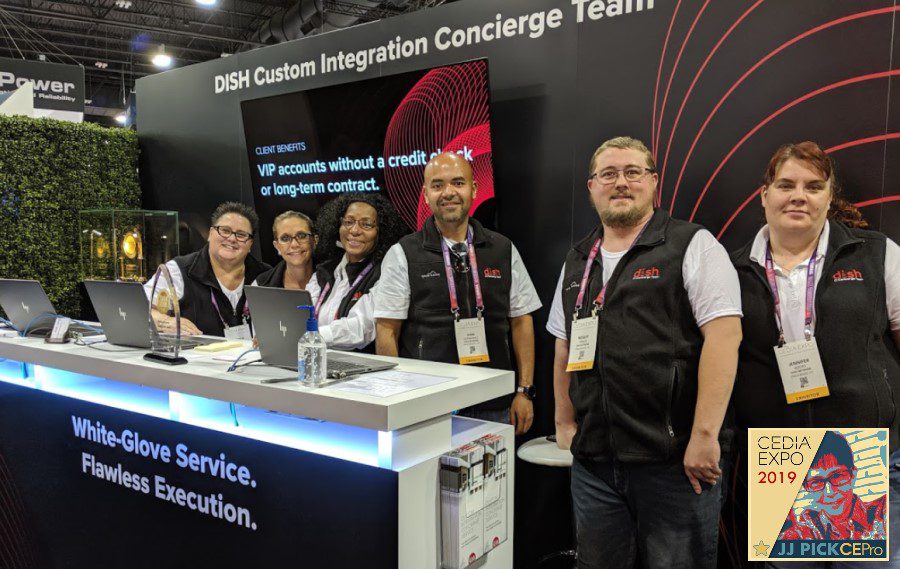 ---
RTI: Sound Room for Home Automation … and Sound
RTI was bold this year, taking a Sound Room to showcase their complete control and audio/video distribution systems. Typically, they have a bunch of unplugged products sitting on tabletops and mounted on walls. Those who never really "got" RTI definitely "got" 'em at CEDIA 2019.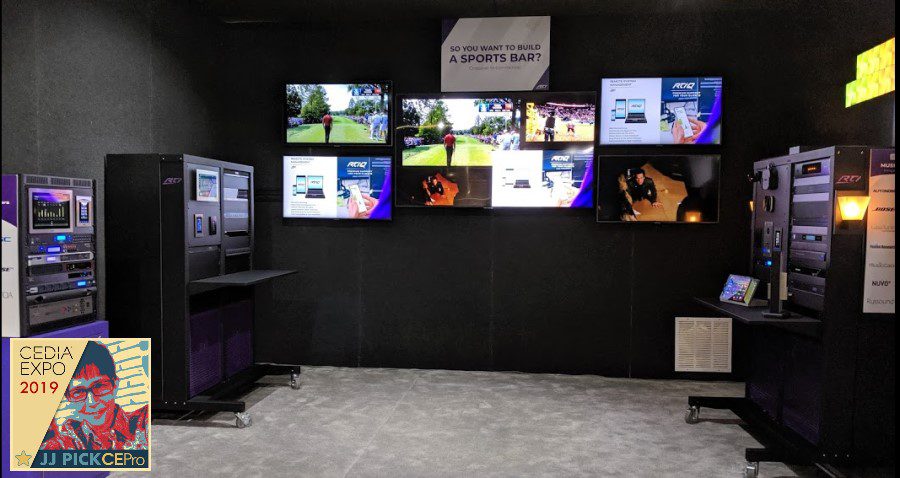 ---
Origin Acoustics: Vibrant as Ever
Origin Acoustics was vibrant this year – with fanciful colors and designs that made even the most mundane in-wall speakers pop. There was something to see from every angle. Around the periphery, we saw partners Rayva (awesome theater demo) and Artnovion (stunning acoustical panels), Origin's new Bollard Light outdoor speaker/lighting products (beautiful products, beautifully displayed) and Origin's new Pro audio line. Origin founder Jeremy Burkhardt was around, but he was hard to find, being camouflaged within the colorful displays.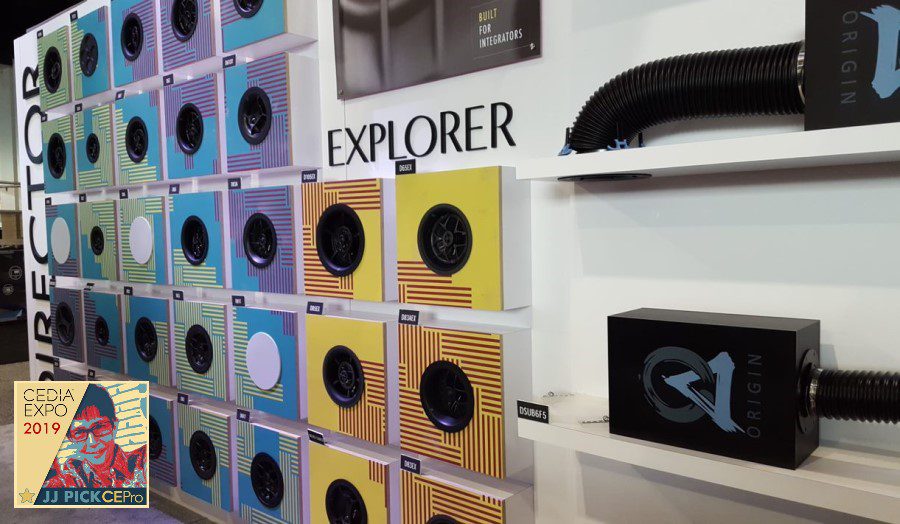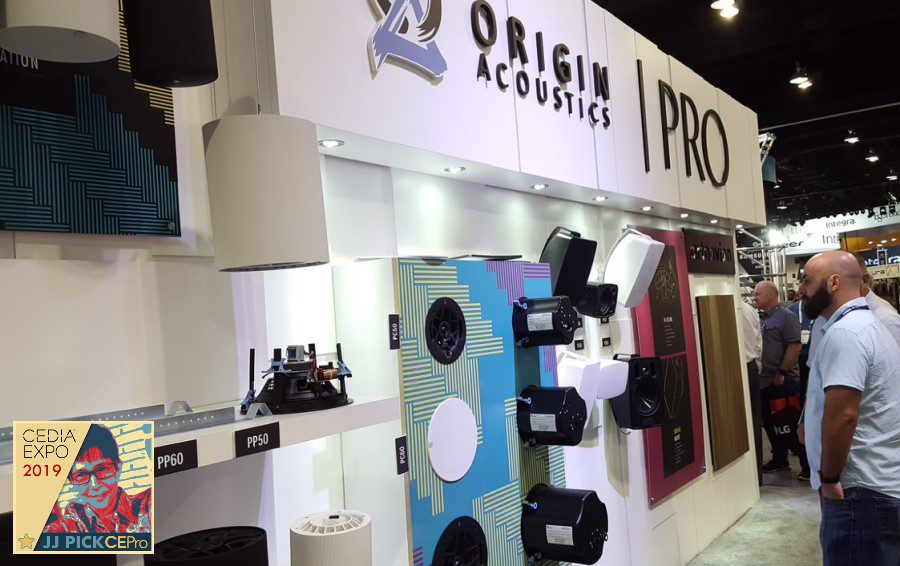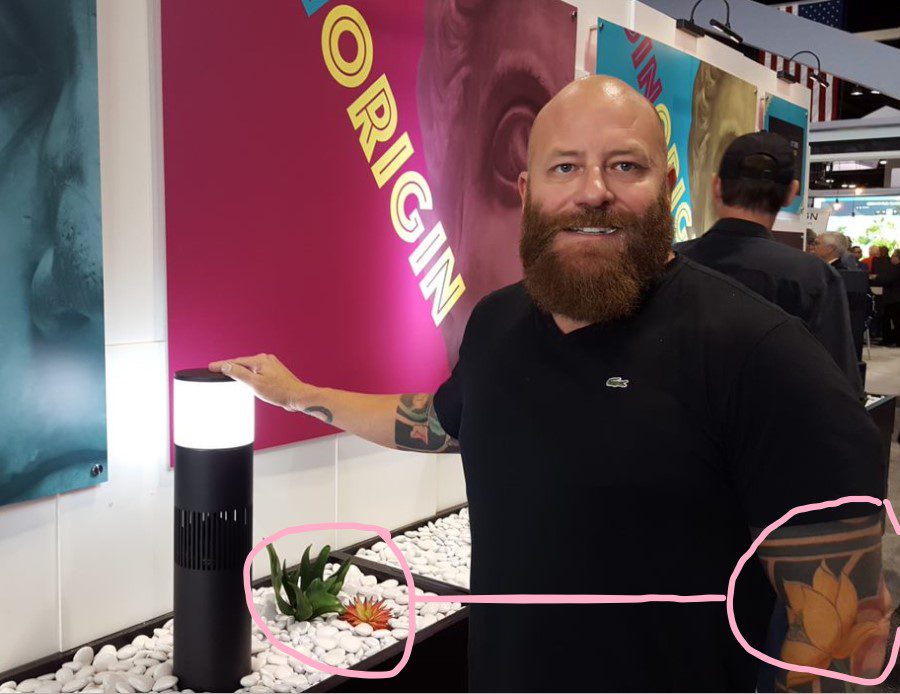 ---
Nortek Who?! All Elan
Nortek did some great uncluttering this year to highlight the Elan brand and showcase all of its potential applications, including Essential Control, Whole-Home, Luxury Home and Sports Bar. Nortek's other brands, including SpeakerCraft, Niles, 2Gig Security, Panamax, Furman and others were woven into those scenarios. So much more effective than one big "Nortek" booth (who cares about that brand?) with a bunch of sub-branded sections. Let Elan shine!
Read Jason Knott's story: Why the Nortek Booth Has No Nortek Products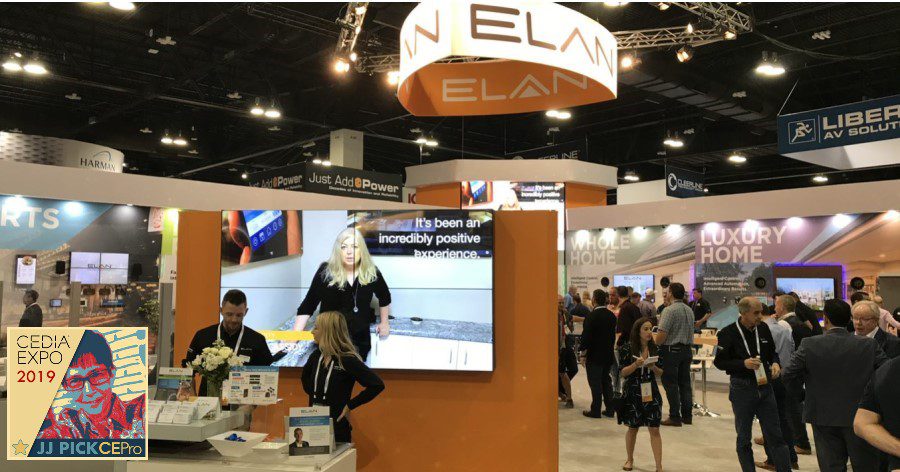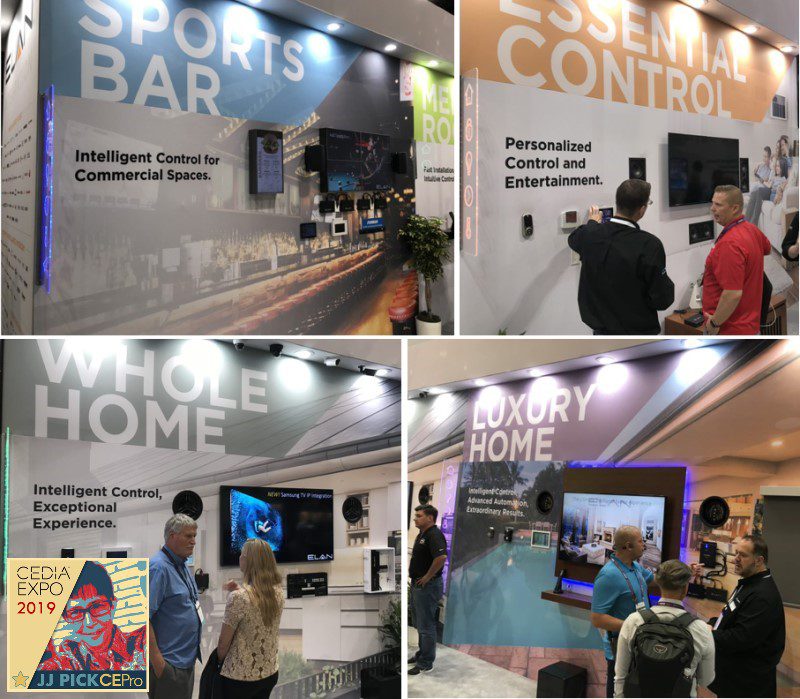 ---
Vivint Smart Home: Smart Booth
Kudos to Vivint Smart Home for its first-ever presence at a channel-oriented event. The security and home-automation company launched its Authorized Pro program just a few months ago, and somehow managed to erect a booth with all the right products and messaging for the home-tech pros. Even Contol4 integration — finalized shortly before the show — made it to the display. Vivint signed up hundreds of dealers for the program at CEDIA.

---
Best in Biophilia
Yikes, the CEDIA Expo judges missed the best of the best in the Best Booth Awards. These exhibitors wowed with wellness — biophilic ecosystems that included circadian lighting, along with sounds, smells and sights of nature. Stay tuned for our Best of Biophilia coming soon. Here's a preview:
Delos

Epic Sky

Leon Speakers

Savant

Vantage / Legrand
---
The 'Official' Best Booths of CEDIA Expo 2019
Here are the official Best Booth award winners for CEDIA Expo 2019.
Read more: CEDIA Expo 2010 Wrap-up
Google Nest (Best in Show)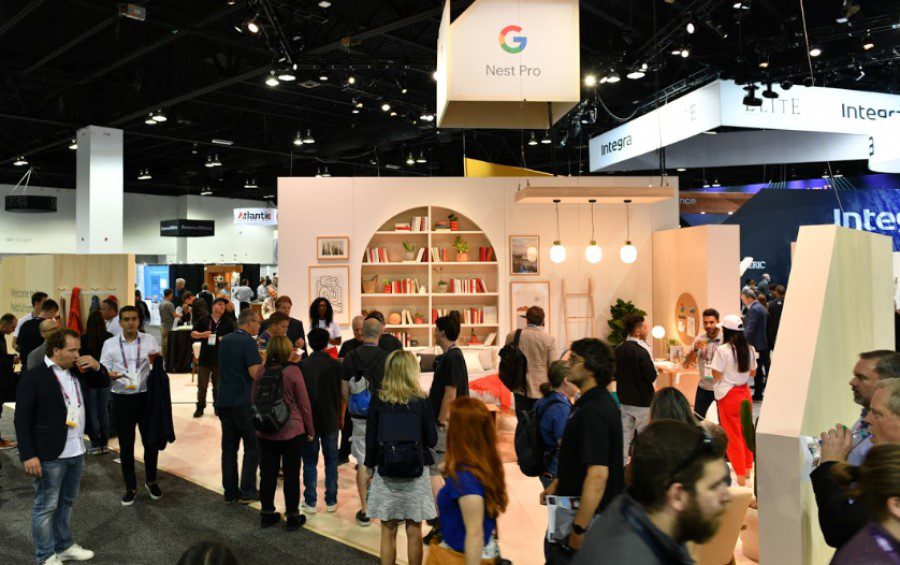 Sonance (Large)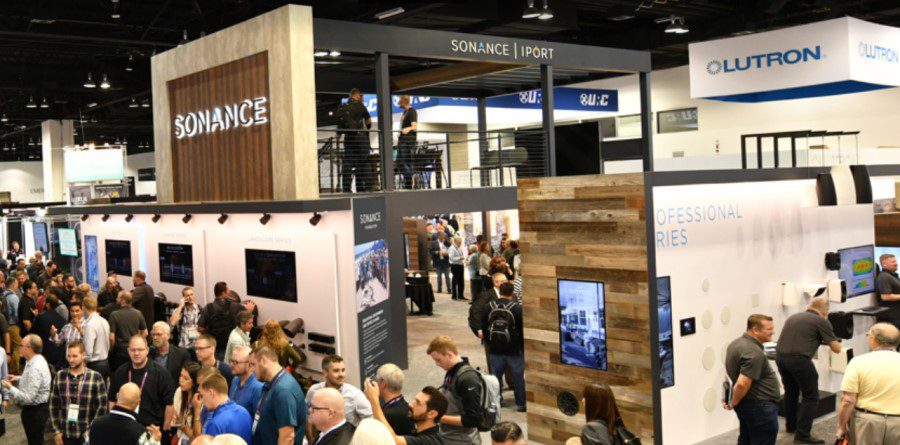 Leon Speakers (Medium)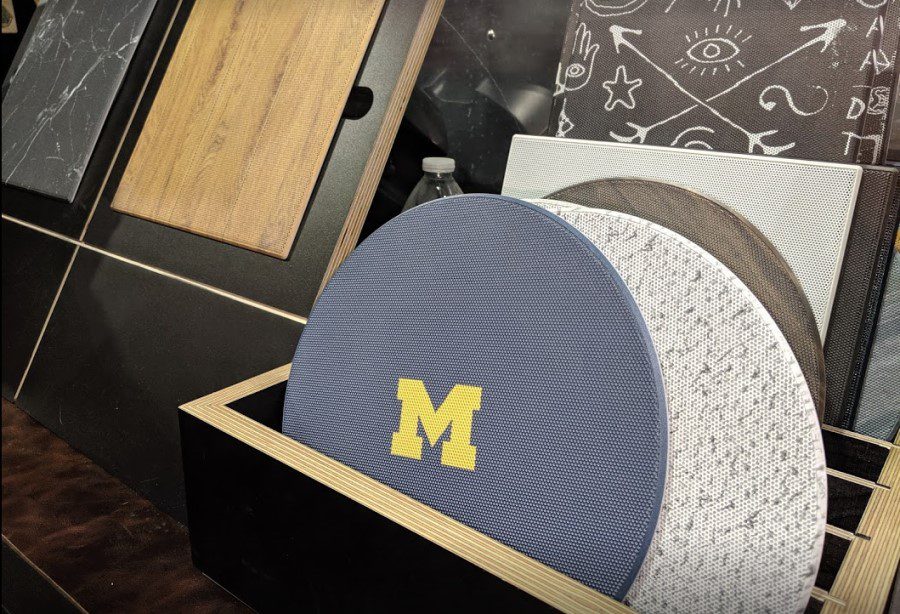 Control4 Tiny Home (Small)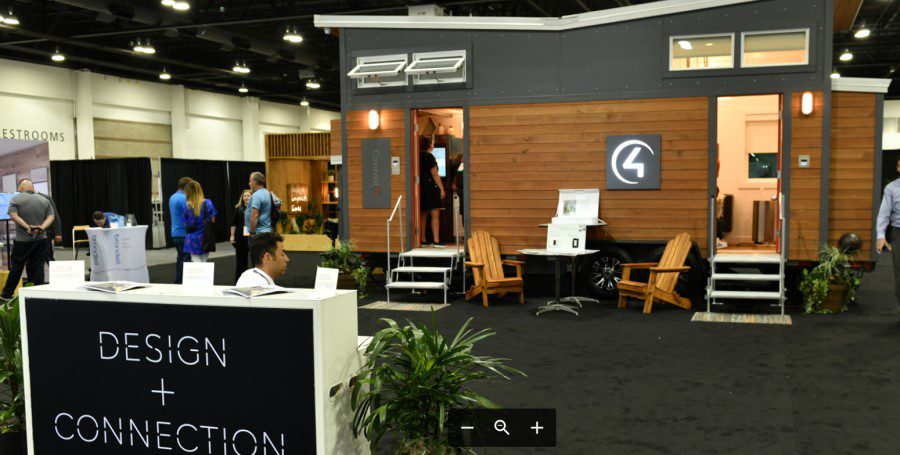 Josh.ai (Honorable Mention)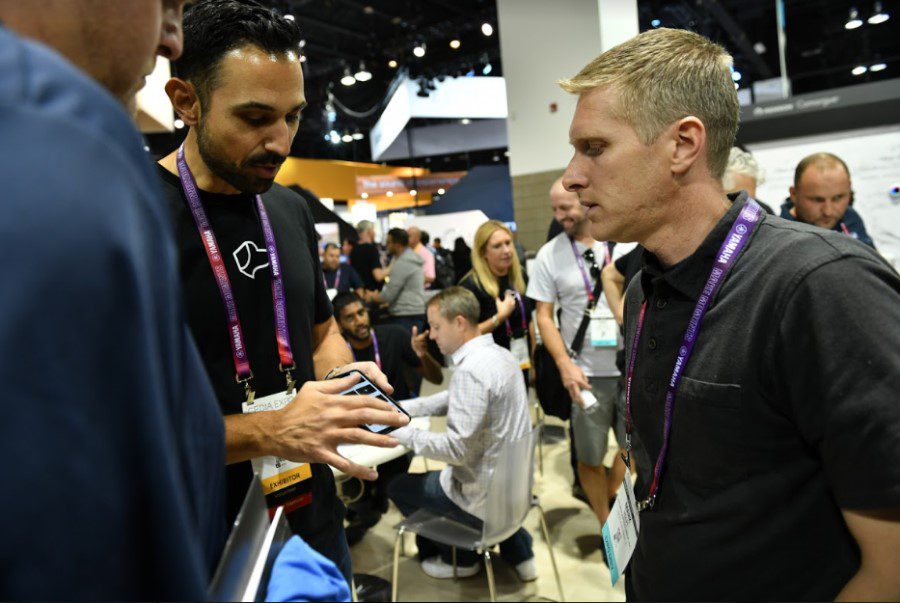 If you enjoyed this article and want to receive more valuable industry content like this, click here to sign up for our digital newsletters!