As usual, there's a ton to take in when it comes to Legrand | AV and its myriad brands at CEDIA Expo.
For this year's CEDIA Expo Virtual Experience, taking place Sept. 15-17, the Legrand | AV booth (visit legrand.cediaexpovirtual.com) will be packed with product introductions and other highlights from the likes of Chief, Da-Lite, Luxul, Middle Atlantic, Nuvo, On-Q, QMotion, Sanus and Vantage.
Besides the virtual showcase of solutions, Legrand will also be busy with involvement in CEDIA education during the CEDIA Expo Virtual event (register at cediaexpovirtual.com).
Legrand | AV Assists with CEDIA Expo Education Offerings
Mike Grubb, vice president of marketing, Legrand | AV, CI division, will moderate a session, "Ask the Expert: Using Social Media and Digital Marketing to Grow Your Business," Tuesday, Sept. 15 at 2:30 p.m. EDT. The session features panelists Brett Bjorkquist of Kaleidescape, J.J. Canon of Digital Delight and Matt Montgomery of TYM Smart Homes and Home Theaters.
Also on the subject of social media marketing, Legrand technical writer Lindsay Bull will instruct the course, "Taking Advantage of Social Media for Manufacturers and Dealers in the Custom Electronics Industry," on Wednesday, Sept. 16 at 11 a.m. EDT.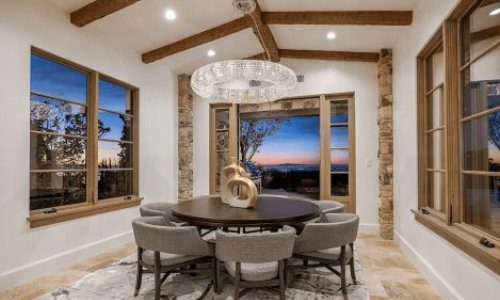 As a custom integrator, lighting is in demand. Effective communication, education and showcasing the value proposition of LED light fixtures in conjunction with integrative control systems are the keys to overcoming challenges and closing sales in this specialized market. Join us as we discuss the future of digital lighting and control with David Warfel from Light Can Help You and Patrick Laidlaw and Mark Moody from AiSPIRE.
Register Now! 
Grubb will also be a panelist in another session, "Ask the Expert: The Importance of Adding Process to Growing Your Business," Wednesday, Sept. 16 at 1 p.m. EDT.
"This is a unique time, and I think we've tried to keep the experience similar to what the experience would be like if you were there live," Grubb tells CE Pro ahead of CEDIA Expo Virtual.
"We have all of our salespeople with the territory sales managers, regional sales managers, even the VPs will be there – VP of sales both on channel and account management – as well as some of the GMs, so to have a high-level conversation will definitely be an opportunity. As well as myself and some of my team will be there to be able to support all of the dealers, the conversations and where we can go drilling down into brand conversations, solution conversations or as a whole."
In terms of that brand dialog, integrator attendees can touch upon numerous topics when it comes to Legrand, of course. That means, for example, infrastructure via Middle Atlantic, Chief, Sanus and On-Q; lighting and shading via Vantage and QMotion; networking and remote management via Luxul; and AV via Nuvo and Da-Lite.
Virtual Booth Highlights Wide-Ranging Products
Here's a brief look, as described by the company, at some of what Legrand will be highlighting in its virtual showcase for those companies, and check out the video above for more from Grubb about what's on tap.
Chief Fusion Extending Pull-Out Accessory for Extra-Large Displays: The Fusion Extra-Large Pull Out Accessory (FCAXV1U) allows users to extend displays 11.54 inches from the wall while maintaining the same depth as previous Fusion pull-out mounts (FCAV1U). The unit is compatible with Fusion XSM1U and XTM1U Extra-Large Micro-Adjustable Static and Tilt Mounts for installation of 80-inch+ displays up to 250 pounds.
Da-Lite Parallax ALR Screens: Da-Lite's latest screen surface technology, Parallax Stratos, is a high value ALR option that rejects up to 80% of ambient light with a 1.0 gain for standard throw projectors (1.0:1 or greater). This new surface is available in tensioned electric and fixed frame screens to accommodate large-scale installations. Seamless ALR screens can now be ordered up to 16 feet high with Parallax Stratos 1.0.
Luxul Epic Mesh, Now Available: Providing integrators with flexible installation and placement, Luxul's Epic Mesh MK-10 comes with two tri-band dual-purpose mesh nodes that can each serve as either a router or satellite, and require no wired link between them. Simple to install, integrators turn one of the two nodes into a router using the Luxul Easy Setup App. The other node becomes the satellite, which is plugged into any available outlet to create a powerful wireless mesh.
Middle Atlantic and Sanus Exclusive Choice Collection Dealer Program: The custom integration market is evolving at a rapid pace. To keep up, integrators not only need to continually demonstrate differentiating value to their clients, but also operate more efficiently. With a single vendor, Legrand's Choice Collection, a dealer-direct program, provides exclusive access to leading mounts, racks, and accessories from Sanus and Middle Atlantic.
Nuvo P600 DIN Rail Player: The first streaming audio player designed specifically for DIN rail installations, the P600 provides any room with instant access to endless music options — from networked collections to a variety of Internet radio and streaming services. Kits that include Luxul Gigabit Ethernet switches and On-Q half-width DIN rail brackets are also available. Nuvo also recently added Apple AirPlay 2 capabilities to its Player Portfolio systems.
On-Q Dual-Purpose In-Wall Enclosures, Coming Soon: When used for AV storage behind a TV, On-Q's new In-Wall Enclosures in 9- and 17-inch form factors are designed to house cable boxes, streaming players, and more. When used as enclosures for structured wiring, the in-wall boxes' Wi-Fi transparent ABS plastic construction ensures a strong signal from ISP modems/wireless routers.
QMotion New Fabric Collections: QMotion has added four new fabric collections — Verona Daylight, Verona Twilight, S Screen Naturals, and E Screen Deco — to its portfolio. Available in 80 trend-setting colors and textures to complement any home's décor, the collections meet any lighting need — from complete light blockage to minimal lighting filtering and glare control.
Sanus Mounting Solutions for Sonos Arc and Move Speakers: Compatible with most displays from 50 inches to 90 inches, the Soundbar TV Mount for the Sonos Arc attaches directly to TV mounts, allowing the Arc to move with the display in any direction. Four inches of depth adjustment ensure the Arc's Dolby Atmos speakers and mics are clear and working properly, while active height adjustment provides access to I/O and power ports.
Vantage EasyTouch Glass: A modular keypad station for home automation, EasyTouch Glass combines powerful functionality with a sleek, contemporary design. Available with up to five programmable, laser-engraved buttons to set different scenes, the keypad is completely customizable with adjustable RGB backlighting and trims, buttons, and faceplates available in a variety of colors.
If you enjoyed this article and want to receive more valuable industry content like this, click here to sign up for our digital newsletters!